US ambassador to Britain gets roasting from chefs after banning lamb and potatoes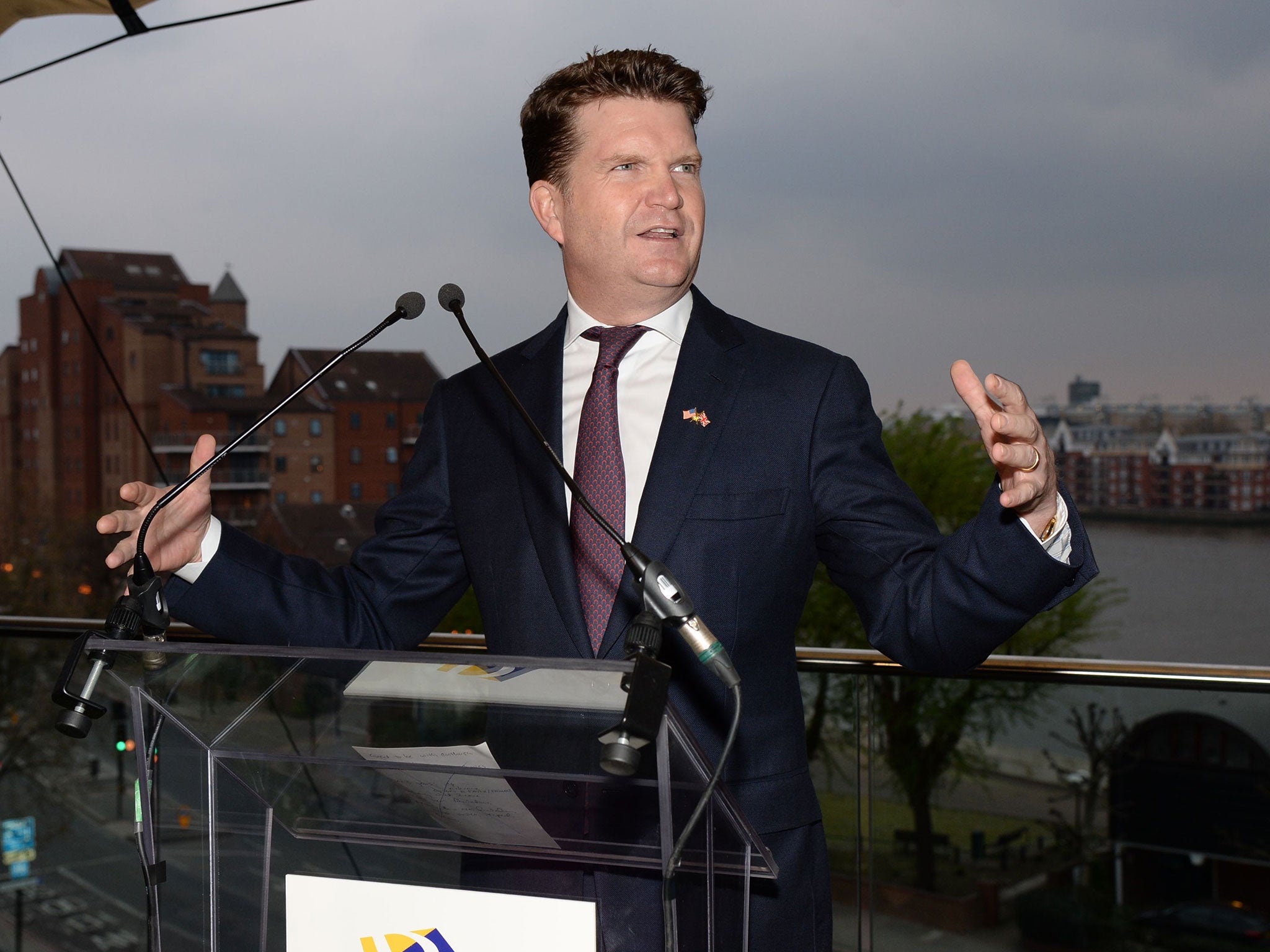 Leading chefs have urged Matthew Barzun, the United States' ambassador to the United Kingdom, to broaden his mind - and palate - after he complained of having his fill of "lamb and potatoes" since arriving in London.
Barzun has proved a breath of fresh air since his posting was announced last year, hosting rock concerts at Winfield House, the ambassador's Regent's Park residence, where fried catfish and corn dog canapés are served.
But stodgy catering at the relentless round of diplomatic dinners Mr Barzun is required to attend has tried the patience of the 43-year-old.
Asked by Tatler to describe his ideal dinner party, the Harvard graduate replied undiplomatically: "I'll tell you what I would not serve - lamb and potatoes. I must have had lamb and potatoes 180 times since I have been here. There are limits and I have reached them."
Mark Hix, the chef and restaurateur who runs the Oyster and Chop House in East London, said a good roast offered far more potential than the "meat and potatoes" dishes that made Mr Barzun queasy.
"I would cook for him a really good lamb on boulangère potatoes which absorb all the great juices. But if you're bored of one style, try different cuts. Try best end then slow-cooked shoulder," said Hix, who is serving Herdwick spring lamb cutlets with roasted alliums and ramsons at his chop house.
The Kentucky-based businessman may be bringing his own his own prejudices to the table. "Americans often think British food is all fish and chips and roast beef by reputation," Hix said. "They're used to grass-fed beef. Perhaps the Ambassador isn't being served up the best lamb dishes from the kitchens in his residence?"
Rowley Leigh, proprietor chef of Le Cafe Anglais, the award-winning West London restaurant, suggested that "Americans don't really get lamb. They'd rather have beef or beef or possibly beef."
"When you have lamb the English way, with mint or redcurrant jelly, nothing can be more delicious," Leigh suggested.
Jamie Oliver prefers "best roast leg of lamb with proper homemade mint sauce, a British classic everyone loves" which is "easy to make". The potatoes are arranged "under the lamb to catch all the lovely juices".
Barzun, a leading fund-raiser for President Obama, has taken advantage of London's most sought-after eateries since securing the prestigious posting. He has dined at the briefly-fashionable Chiltern Firehouse in Marylebone, where spicy lamb is served with minted broad beans, radishes and goat's curd.
Despite falling out of love with British lamb, Barzun has won praise for his attempts to ingratiate himself with his host country. This week the Ambassador is attempting to learn Welsh ahead of President Obama's arrival for the Nato summit at Newport's Celtic Manor.
Mr Barzun posted a video of his outtakes, which included nine attempts to master saying "Helô", a stab at his opening "Croeso i Gymru [welcome to Wales], President Obama", "dwi'n hoffi coffi" [I like coffee] and a game attempt at the pronunciation of the tongue-twisting Anglesey village Llanfairpwllgwyngyllgogerychwyrndrobwyll-llantysiliogogogoch.
The Ambassador, who invited David and Samantha Cameron to an Ed Sheeran gig at his residence, has also attempted to unravel the mysteries of cricket. He attended the Lords Test Match between England and India after requesting a full briefing on the rules from a senior Foreign Office diplomat.
Join our commenting forum
Join thought-provoking conversations, follow other Independent readers and see their replies