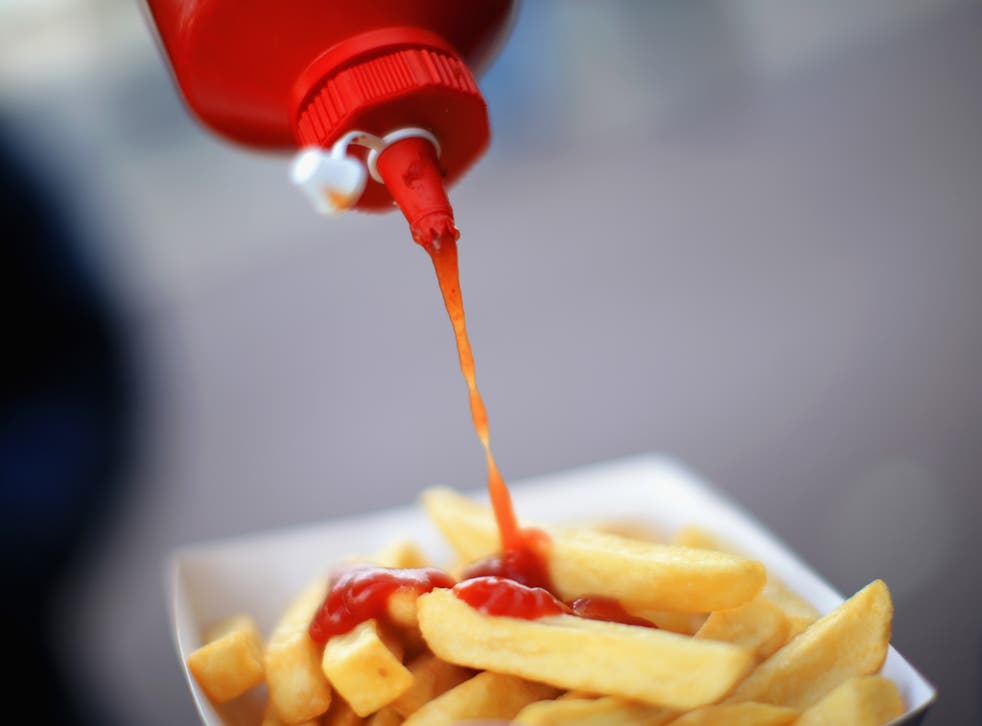 US chef bans ketchup being served to anyone over the age of 10
Florida restaurant's menu states: 'Chef reserves the right to refuse service of ketchup'
Loulla-Mae Eleftheriou-Smith
Friday 05 September 2014 11:01 Comments
An American restaurant has banned people over the age of 10 from having ketchup served with their food.
At the Mad Fresh Bistro in Florida, the chef and owner has slapped down requests for the sweet red sauce, and will not be budged.
"Chef reserves the right to refuse service of ketchup," the menu reads, and it isn't joking.
"My burger has got a sauce on it already," chef owner Xavier Duclos said. "There's no point in adding a sweet sauce on top of that.
"I think ketchup is edible – on certain things. I'll give it that much. But it's just not part of my culinary agenda," he said.
The restaurant, which has a dedicated burger menu among its salad, tartine and flatbread menu, has gone so far as to place a public announcement on its website about the ban on "ketsup" in order to avoid customer disappointment on arrival.
"No ketsup for you!"[sic] the message reads, continuing: "I know, I know. People love their ketsup. But honestly, be ready.
"If you're over 10 years-old, ketsup will NOT be provided.
"Similarly, salt won't be making an appearance next to your meal, either. We simply ask that you trust us. We know what we're doing! Part of the MAD experience is to trust the chef, and not to have preconceived notions about what your dish is going to need."
The move has sparked complaints from customers. One person said: "I'm sorry but if I am paying for the food and I want Ketchup that is my business, and it does not matter how old I am. I hate mustard so should I only eat dry hotdogs?"
But Chef Duclos's mind will not be changed. "I had someone try and sneak ketchup in here and I kicked them out," he said.
Register for free to continue reading
Registration is a free and easy way to support our truly independent journalism
By registering, you will also enjoy limited access to Premium articles, exclusive newsletters, commenting, and virtual events with our leading journalists
Already have an account? sign in
Join our new commenting forum
Join thought-provoking conversations, follow other Independent readers and see their replies