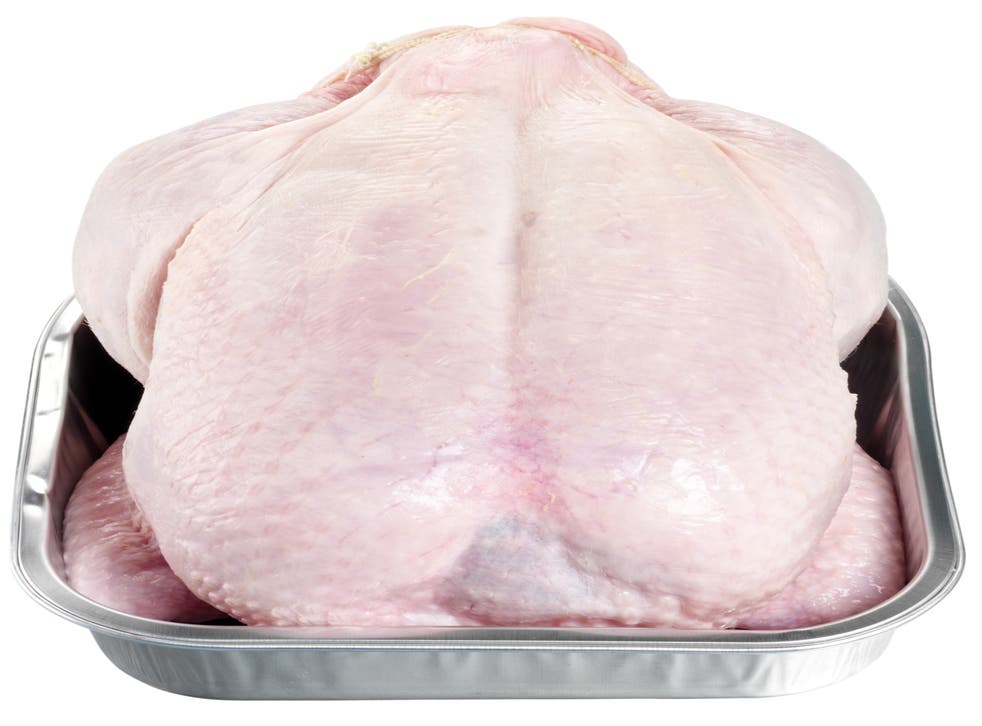 Food poisoning bug campylobacter found in majority of chicken bought in shops as FSA urged to name and shame retailers
Campylobacter is the most common form of food poisoning in the UK
Heather Saul
Wednesday 06 August 2014 00:40 Comments
The consumer organisation Which? is calling on food chiefs to name and shame retailers after a survey found almost three fifths of fresh shop-bought chickens tested positive for campylobacter, a common cause of food poisoning.
The results are the first-quarter figures of a 12-month survey which began in February to look at the prevalence and levels of campylobacter contamination on fresh whole chilled chickens and their packaging.
Campylobacter is the most common form of food poisoning in the UK, affecting an estimated 280,000 people a year. The FSA estimates four in five cases of campylobacter poisoning in the UK come from contaminated poultry.
Previous studies carried out into the prevalence of the bug, which is carried in the guts and faeces of chickens, also showed around two thirds of raw poultry carries it.
The food watchdog is waiting to name individual retailers and processors when the survey is completed after initially pledging to publish the first quarter results. It backed down following pressure from the food industry and government departments not to publish the first-quarter results, and decided to wait for bigger numbers of results.
Richard Lloyd, executive director of Which? said: "The FSA's survey reveals unacceptably high levels of campylobacter and they must now publish the names of the retailers so consumers are aware of the best and worst performing shops.
"Campylobacter is responsible for thousands of cases of food poisoning and the deaths of 100 people every year so much more must be done to minimise the risk of contamination at every stage of production."
FSA chief executive Catherine Brown said the survey will provide a clearer picture of the prevalence of campylobacter on raw poultry sold in shops, and the impact measures taken by producers, processors, and retailers have on reducing contamination.
She said: "The chicken supply chain is looking at how interventions such as improved biosecurity on farms, rapid surface chilling, and anti-microbial washes can help reduce campylobacter.
"So when they take action and invest in interventions designed to make a difference, these survey figures will enable us to see if they really do make an impact.
"There is still a lot more to be done by all elements of the supply chain to ensure that consumers can be confident in the food they buy."
Campylobacter is killed by thorough cooking, the FSA said, if good kitchen practice is followed. The FSA said chicken is quite safe to eat as long as consumers take the following precautions:
Cover and chill raw chicken Cover raw chicken and store at the bottom of the fridge so juices cannot drip on to other foods and contaminate them with food poisoning bacteria such as campylobacter.
Don't wash raw chicken Cooking will kill any bacteria present, including campylobacter, while washing chicken can spread germs by splashing
Wash used utensils Thoroughly wash and clean all utensils, chopping boards and surfaces used to prepare raw chicken. Wash hands thoroughly with soap and warm water, after handling raw chicken. This helps stop the spread of campylobacter by avoiding cross contamination.
Cook chicken thoroughly Make sure chicken is steaming hot all the way through before serving. Cut in to the thickest part of the meat and check that it is steaming hot with no pink meat and that the juices run clear.
Additional reporting by PA
Register for free to continue reading
Registration is a free and easy way to support our truly independent journalism
By registering, you will also enjoy limited access to Premium articles, exclusive newsletters, commenting, and virtual events with our leading journalists
Already have an account? sign in
Join our new commenting forum
Join thought-provoking conversations, follow other Independent readers and see their replies