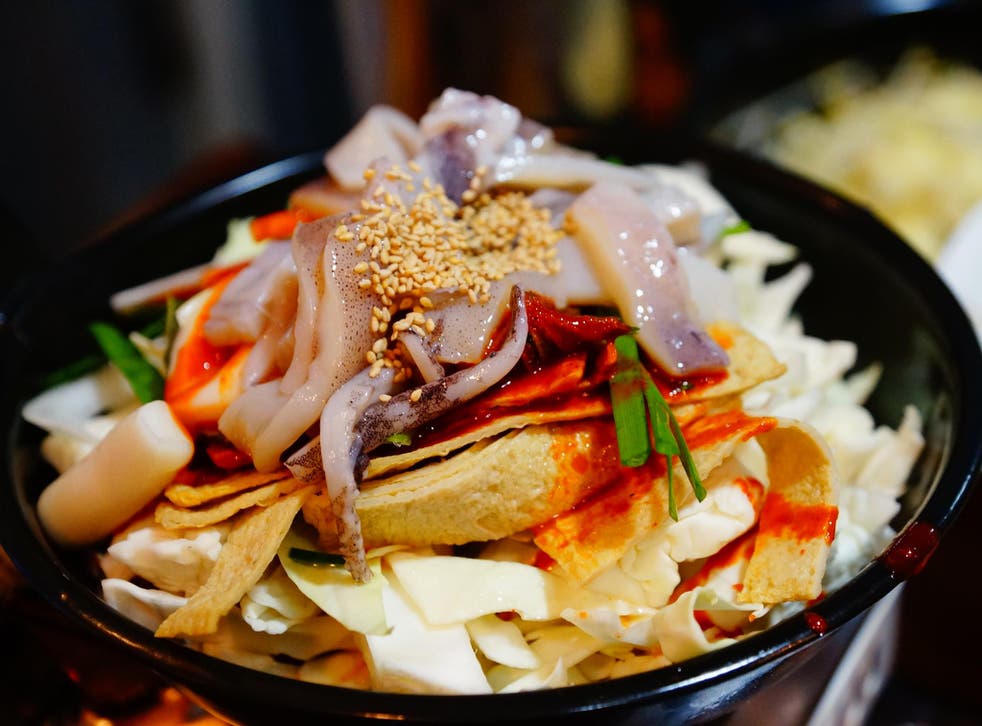 North Korean cuisine: A guide to the food and drink of the hermit kingdom
UK tour operator Simon Cockerell has travelled to North Korea over 100 times
North Korea is synonymous with dictatorship and allegations of war crimes and famine, less so for a thriving beer scene and high-street chains. But this is the side of the hermit kingdom that a British tour operator is showcasing with his fascinating Instagram account.
Simon Cockerell has visited North Korea over 100 times since 2002 as the head of his firm Koryo Tours. Despite being a regular visitor, Cockerell is still subject to North Korea's strict rules on tourism and is accompanied by guides at all times. As such, it's never clear whether what he documents is partly staged or real.
Nevertheless, Cockerell's has a unique insight into the nation's food culture – including its beer which he argued in an interview with Munchies is better than its neighbour South Korea's.
Almost two decades ago, the government imported the Ushers of Trowbridge brewery from rural Wilthshire to the capital of Pyongyang to make Taedonggang. The beer, named after the river which runs through the capital, is North Korea's favourite, said Cokerwell. But due to rations in the Pyongyang, citizens can only buy beer with tokens.
While there is increasingly "silly" behaviour, "the occasional spilling of a pint" and "jokes" that one would expect at a bar, there is "not so much political humour", he said.
Cockerell's Instagram feed also documents the food and drink that is meaningless to North Koreans because of its isolationist policy, but will raise eyebrows among Costa and KFC fans. One image on his Instagram shows a coffee cup bearing the logo of the high-street chain, while another depicts sorry-looking crisps in a carton emblazoned with the white lettering "KHC".
"I have seen some Costa Coffee–branded mugs in Pyongyang, but it wasn't at a Costa, just at some restaurant. They probably just got them from a wholesaler," explained Cockerell.
Another image shows dog ribs, or "sweet meat", served at a restaurant. Regarded as a delicacy as pets aren't kept as dogs in North Korea, the meat is only served on special occasions.
The regime's chequered history – not least a 2014 UN report which accused the North Korean government of crimes against humanity towards its citizen – means that tourism in the Asian nation is controversial.
In a Reddit Ask Me Anything post, Cockerell defended his firm against a user who accused him of indirectly funding the regime with his trips.
"The money spent on the tour goes to many places. Mostly payment for goods and services. This is not payment to 'the regime' though. The government taxes companies there and this is where they get their hands on some of the money," he said.
The world's biggest food fights

Show all 11
"Of course if someone fully and completely objects to one penny of their money making their way to the central coffers of the DPRK (there to be spent on all the things they fund, good and/or bad) then they shouldn't travel there.
He added: "I would also mention the value of having people actual have some interaction is (I believe) immensely high. Incrementally and over time, this has more value that we can see in the short term."
Join our new commenting forum
Join thought-provoking conversations, follow other Independent readers and see their replies