Oatly accused of 'selling its soul': why people are boycotting the vegan milk brand
The vegan milk brand has come under fire for the investment deal it struck in July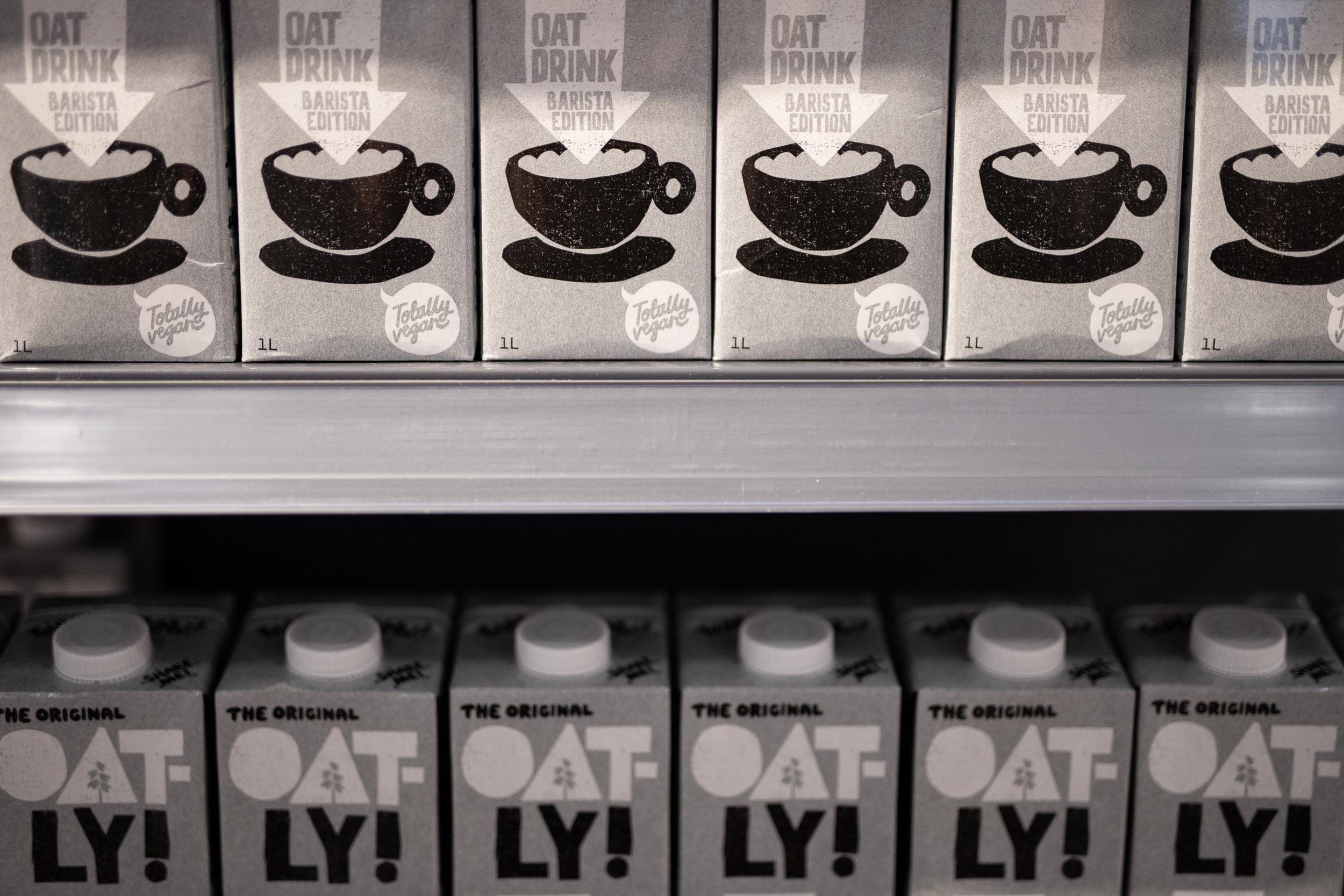 Following allegations that a private equity firm who owns a stake in Oatly has contributed to deforestation in the Amazon, fans of the milk substitute began boycotting the brand on social media.
Oatly inked a $200 million (£149 million) investment deal led by the firm Blackstone in July.
This week a Twitter thread emerged stating that Blackstone are linked to Brazilian company Hidrovias, which is falsely accused of causing destruction of the rainforest.
Blackstone previously denied the same accusations in September 2019, saying in a statement: "The erroneous claims and mischaracterizations were blatantly wrong and irresponsible."
It states that it was "falsely accused of being responsible for the deforestation of the Amazon through the development of an industrial road".
A representative told The Independent: "[The claims] are wholly fabricated. We've never even owned the road in question. It has been operated by the Brazilian government since 1976."
The rep added that "Hidrovias have won awards for sustainability measures that include taking trucks off the highway [...] and shifting that traffic to waterways."
Claims against Oatly were further aggravated by the fact that Blackstone is headed up by Stephen Schwartzman who is reportedly a donor to Donald Trump.
According to research carried out by Bloomberg, the billionaire investor has donated $3.7 million (£2.78 million) to Super Pac America First Nation, which supports the president's re-election.
The Twitter thread saw people turn on Oatly, which was previously beloved as one of the most sustainable milk alternatives on the market in terms of carbon emissions and water use.
Laura Young who started the thread wrote: "I don't want my money going to the destruction of the planet, and putting peoples lives and land at risk just so that I can have a creamy coffee in the morning!"
While another user added: "For crying out loud. Were you guys that short of offers for investment that you went with Blackstone group? I'll be voting with my purse I'm afraid. Recommended you to literally tens of people. That comes to an end too. Why sell your soul? Not everything is money!"
Oatly has since defended the deal with a statement on Twitter, stating that the investment "will help us expand our sustainable mission and create more plant-based products.
"It also steers capital that would've otherwise gone into another commercial investment into sustainability instead, making their investments greener", the non-dairy milk brand added.
The company also replied to Young, saying: "We're sorry to hear you're frustrated in our choice – we're still the same company with sustainability at the core of everything we do. Which includes who we choose as owners, as we need to move global capital in a sustainable direction if we're to see real change.
"If we just shut out the companies that may make less sustainable choices, we won't give them the chance to improve and make more sustainable choices, so global capital will keep being steered in a less sustainable direction."
Oatly was founded in 1994, though its popularity sky-rocketed after it entered the US market four years ago. Sales doubled from 2018 to 2019, reaching $200 million (£149 million).
Join our commenting forum
Join thought-provoking conversations, follow other Independent readers and see their replies