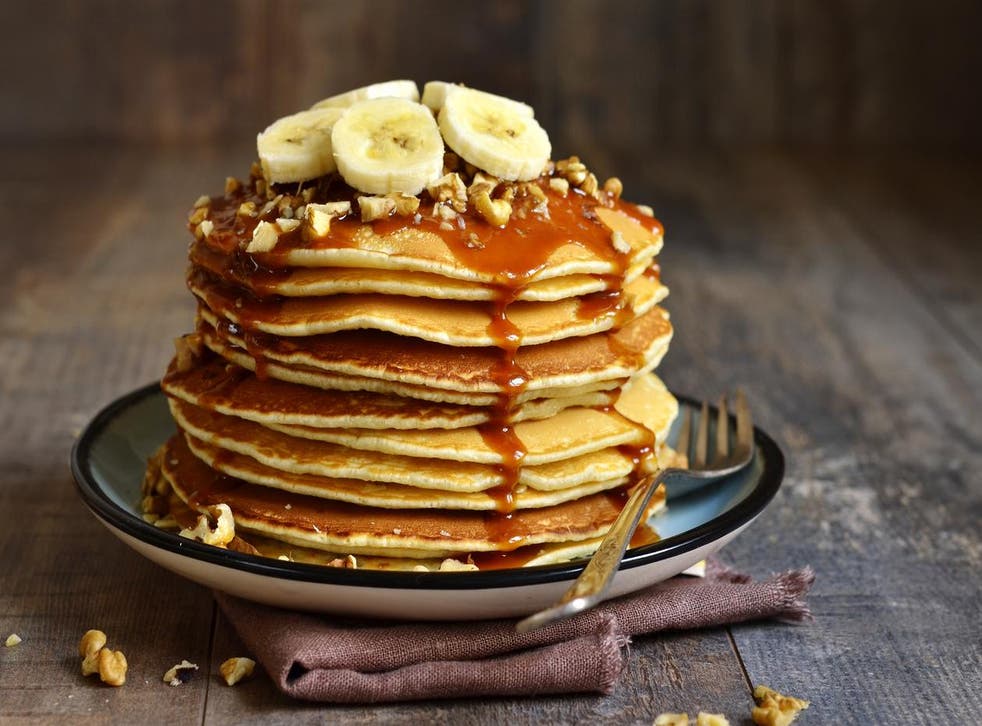 How to make pancakes: Easy recipes for British and American styles
And the very best ingredients to top them with
Whether you're looking to rustle up some pancakes for Shrove Tuesday or simply fancy a morning treat, they're the perfect way to start your day.
But if you're a relative newbie, making them from scratch can prove to be quite the hazardous affair.
Have no fear though, because we've put together two quick and simple recipes that are super-easy to master, even if you have no idea where to start.
Whether you're adding sugar and lemon to a British-style crepe or want to make a stack of light and fluffy American ones with lashings of bacon and maple syrup, these pancakes are great for breakfast, lunch and even a weekend brunch.
British-style pancakes
Ingredients (makes 8-10)
100g plain flour
2 large eggs
275ml semi-skimmed milk
Butter or oil for cooking
Lemon wedges and caster sugar to serve
Method
1. Sift the flour into a large bowl and add the eggs and milk. Whisk the mixture well until all the ingredients are combined and lump-free.
2. Next, heat some butter or oil in a small frying pan over a medium heat. Add a little pancake batter, swirl it to cover the base and cook for around a minute before flipping to cook the other side.
3. Remove the pancake from the heat and keep warm in a low oven while you make more. Serve with your choice of topping.
American-style pancakes
Ingredients (makes 4-6)
1tbsp baking powder
1 pinch of salt
1 teaspoon white sugar
2 large eggs
30g butter
225g plain flour
Butter or oil for cooking
Method
1. If you're mixing the batter by hand, start by making a well in the flour, baking powder, salt and sugar before adding the beaten eggs, melted butter and milk.
2. Heat a little extra butter or oil in a smooth griddle or pan and pour in the mixture until you reach your desired size. With these pancakes, the best way to tell that it's time to flip is to check that the upper side is blistering and bubbling - typically this should be after about one minute.
3. Remove from the heat and serve with your choice of toppings.
Top 10 pancake toppings
Sweet
1. Lemon and sugar
2. Breakfast bacon, egg and maple syrup
3. Chocolate, peanut butter and banana
4. Spiced apple compote
5. Black cherry and almond butter
Savoury
1. Ham and cheese
2. Silton, spinach and soft poached egg
3. Honey, feta and thyme
4. Leek, mushroom and cheese
5. Parma ham and asparagus
This article has been updated. It was originally published in August 2017.
Join our new commenting forum
Join thought-provoking conversations, follow other Independent readers and see their replies