Pastificio deli review: Pasta so cheap – and good – you're effectively being paid to eat there
In his quest of avoiding the lure of an easy lunch at Pret, Ed Cumming finds a bargain Italian dish at chef Angela Hartnett's trattoria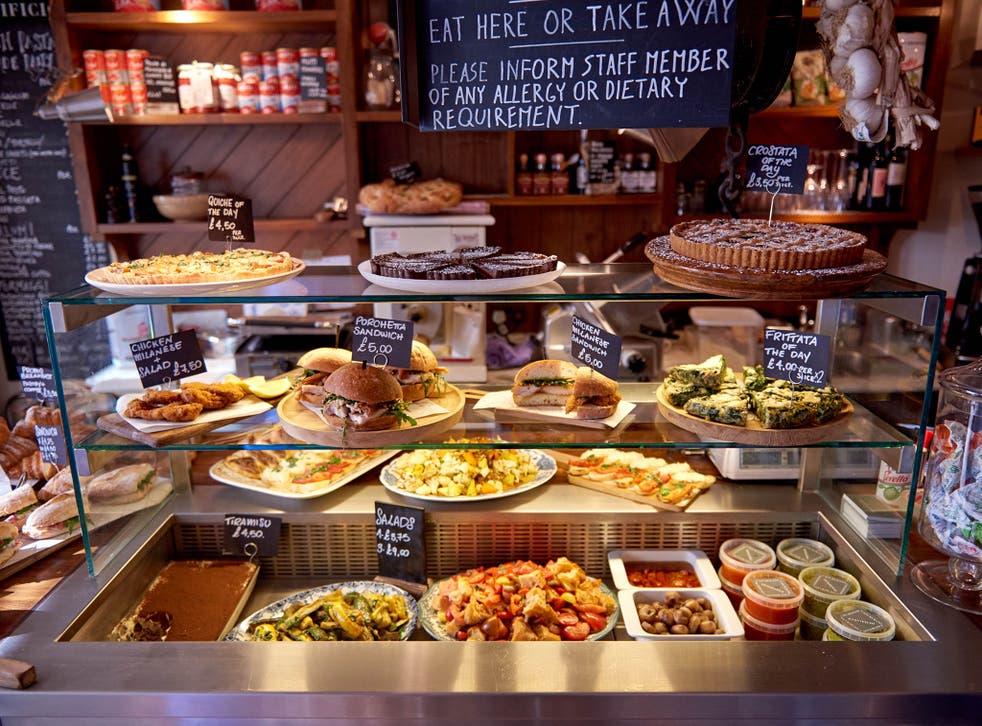 Last month I was working in Covent Garden and set out for another instalment of the endless quest for Lunch That Isn't Pret.
I have no particular beef with Pret, especially not since the jambon beurre came back, but going there always feels like defeat. You can see it in the eyes of the people standing in line.
"It's OK," they say to each other, silently, professional to professional, clutching their crayfish baguettes and clammy salad containers. "We're all in this together." The collective resignation is touching. We all know we're better than this and yet here we all are.
Just as it takes constant vigilance in central London not to spend £15, it takes daily effort not to be drawn to the burgundy star of failure, which is how I ended up stumbling into a dark little room on Tavistock Street.
At first I thought I'd made a mistake. So little light penetrated from the road that it took me a few minutes to work out that I had, by mistake, entered a branch of Pastificio, the deli, wine shop and pasta factory that's part of Angela Hartnett's small chain of diffusion-line trattorias.
There's a proper restaurant next door; this room is for the home shoppers and the scroungers, and I felt welcome at once.
In front of me was a deli counter selling breaded escalopes and salads of radiccio and pumpkin. High on the wall was a board advertising pastas to eat in and take home.
Most enticingly of all, it offered a weekly pasta special priced just £5. Five pounds! For Angela Hartnett-standard pasta.
The waitress explained that this week it was spicy pork ragu. I barely heard her. Frankly for a fiver she could have said it was dry turd ravioli and I'd still have ordered two and put #nom on the gram.
I shuffled to the calm back of the shop, where a few people were eating discreetly; members of a secret society. Someone brought a jug of tap water.
Ten minutes later a waitress put a copper pot under my nose and removed its lid with a flourish, to reveal a steaming bowl of pasta and sauce, with happy hot piggy tomato smells. Of course I would like some parmesan with that.
The pasta was expertly cooked, the sauce simple and hard to fault. In the weeks since I've had orecchiette with pesto and rigatoni with cream and pork, something mushroomy I didn't take a picture of; never fussy, always cooked to the same high standard.
So far all have involved meat or cream, so I'm not sure what you do if you're vegetarian or vegan, but in a smarter room this stuff would be £20 a bowl.
The overall effect is of eating in the staff canteen, with chefs slinging out plates of whatever they happen to have on the go. Their profits on these must be almost zero, perhaps less, which means we are in effect being paid to eat there.
Most of us don't really like choice at lunchtime, but that doesn't mean we can't graduate to better habits.
Would I go again? Yes
Should you go? Yes
​Can you take your parents? Yes
Pastificio Covent Garden, 36 Tavistock St, Covent Garden, London WC2E 7PB; 020 7240 3654; open daily; cafemurano.co.uk
Register for free to continue reading
Registration is a free and easy way to support our truly independent journalism
By registering, you will also enjoy limited access to Premium articles, exclusive newsletters, commenting, and virtual events with our leading journalists
Already have an account? sign in
Register for free to continue reading
Registration is a free and easy way to support our truly independent journalism
By registering, you will also enjoy limited access to Premium articles, exclusive newsletters, commenting, and virtual events with our leading journalists
Already have an account? sign in
Join our new commenting forum
Join thought-provoking conversations, follow other Independent readers and see their replies