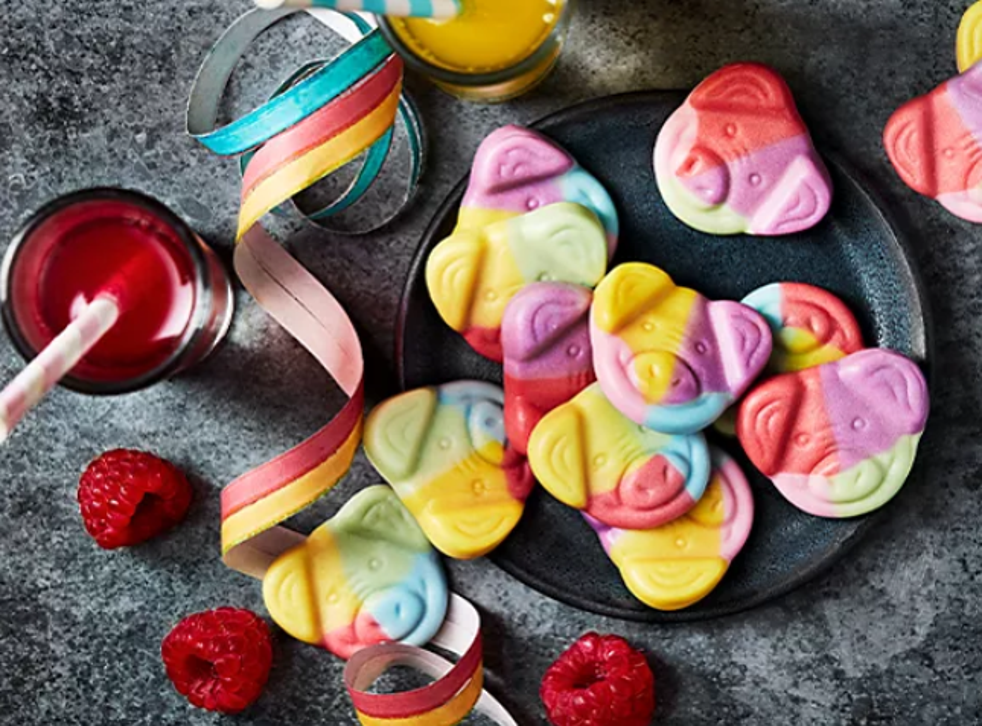 Marks & Spencer launch rainbow-coloured Percy Pig sweets
The sweets come in the same week that the brand's Colin the caterpillar cake celebrates its 30th birthday
Marks & Spencer has introduced the latest iteration of the Percy Pig sweet – a multi-coloured "party" Percy.
The high street retailer launched the rainbow Percy Pig as an update to the original raspberry and grape flavour.
The "party" Percy is a mash of six tastes – peach, raspberry, apple, plum, grape and strawberry and cream.
Each one is split into four colours, and each colour represents a different fruit flavour, according to the retailer.
On the Marks & Spencer website, it says: "We've mixed up a unique combination of six different flavours for the very first time.
"Get ready to take your taste buds to a whole new universe...it's a right flavour rave."
Percy Pigs have been on shelves since 1992 and have already been updated in different formats including Farmyard Friends, Phizzy Tails and Penny Pigs.
They also have seasonal Halloween and Christmas versions.
The packets are currently on offer, costing £3 for two packets and are being rolled out at Marks & Spencer stores nationwide. You can find out which stores the sweets are in on the website.
In July, the packaging for Percy Pig sweets was branded "genuinely misleading" in a report on food and healthy eating by the National Food Strategy.
Marks and Spencer Little Shop miniature food collectables

Show all 5
The government-ordered review led by Leon restaurant founder Henry Dimbleby, described the country's approach to healthy eating as a "slow-motion disaster".
In its report, the National Food Strategy accused the food industry of "clothing itself, and its products in false virtue", using Percy Pig sweets as an example.
Mr Dimbleby pointed out that while the packaging states the sweets contain all natural fruit juice and that the sweets are placed "right by your kids' little fingers", the first four ingredients listed are all forms of sugar, including fructose syrup and glucose-fructose syrup.
A Marks & Spencer spokesperson said at the time: "All our products have clear labelling so that customers can make informed choices about what they buy.
"All our Percy Pigs are made with natural fruit juices and no artificial colours or flavourings and last year we also introduced a range of Percy Pigs with one third less sugar."
This week also marks the 30th birthday of Marks & Spencer's famous Colin the caterpillar birthday cake.
Join our new commenting forum
Join thought-provoking conversations, follow other Independent readers and see their replies