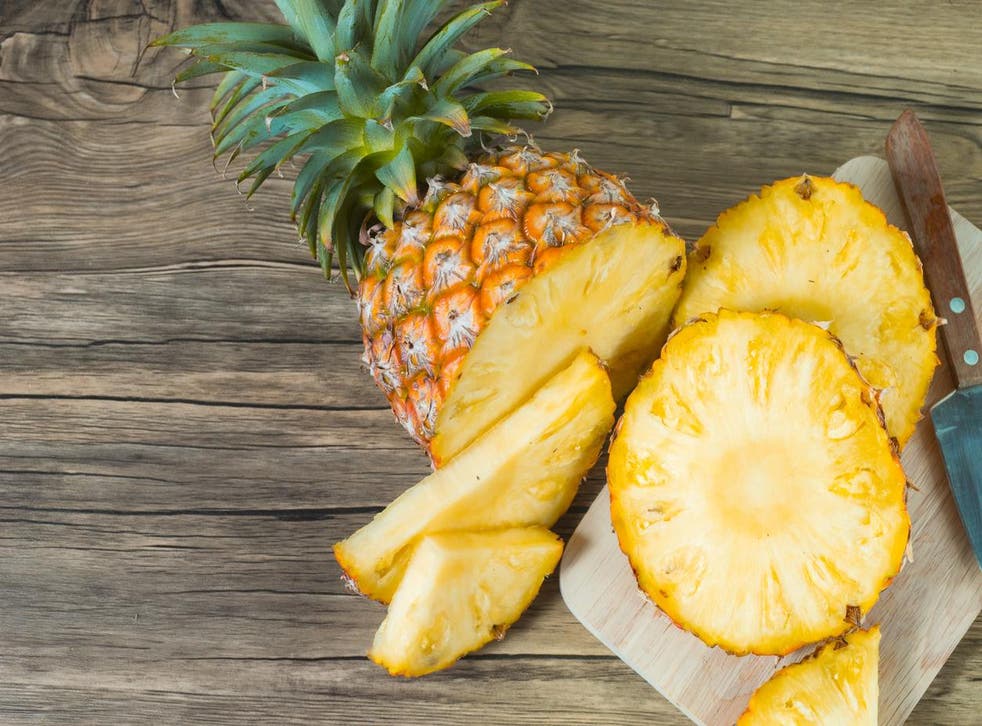 Pineapple overtakes avocado as the UK's fastest-selling fruit
Even sales of the most divisive of pizzas, the Hawaiian, are soaring
Whether it's served smashed on toast, infused into chocolate or used as a ring box for the perfect proposal, the avocado has gone above and beyond any other ingredient out there.
But despite dominating British fruit sales for some time, it seems breakfast's most Instagrammed food could finally be on its way out.
Instead, the humble pineapple is now being tipped as one of the biggest food trends of 2018.
According to Tesco, pineapple has overtaken avocado as the UK's fastest-selling fruit, with sales increasing by 15 per cent in 2017.
In comparison, avocado sales rose by just under 10 per cent last year.
The popular supermarket says the surge in popularity comes as shoppers buying the versatile fruit are beginning to use it as a main ingredient in everything from curries and barbecues, to juices and cocktails.
But, it's not just the whole fruit that's in demand. Tesco also reports that sales of the most divisive of pizzas – the Hawaiian – have risen by 15 per cent, while pineapple juice is up by more than 20 per cent, pineapple snacking fingers by 30 per cent and pineapple chunks by five per cent.
Food and drink news

Show all 35
Commenting on the trend, Tesco fresh pineapple buyer Morgan Jaquemet said: "Pineapples have become the fruit taste of the moment and could soon rival the avocado as a once niche fruit suddenly gaining mainstream popularity.
"In the last few years we have seen demand jump because of the fruit's rising popularity as a versatile and healthy food – it's even made its way onto the BBQ in the summer months now."
In response to the growing trend, Tesco is hoping to make it easier for customers to enjoy the fruit by introducing a larger variety of pineapple in its stores, including convenience products such as pre-cut snacking slices.
It also suggests another reason for the rise in popularity of the fruit has been a growing interest in healthy foods with pineapples containing good amounts of vitamin C.
As such, pineapple production in Costa Rica, the leading supplier of the fruit to Europe and the USA ,has increased by nearly 10 per cent during the last two years.
Join our new commenting forum
Join thought-provoking conversations, follow other Independent readers and see their replies