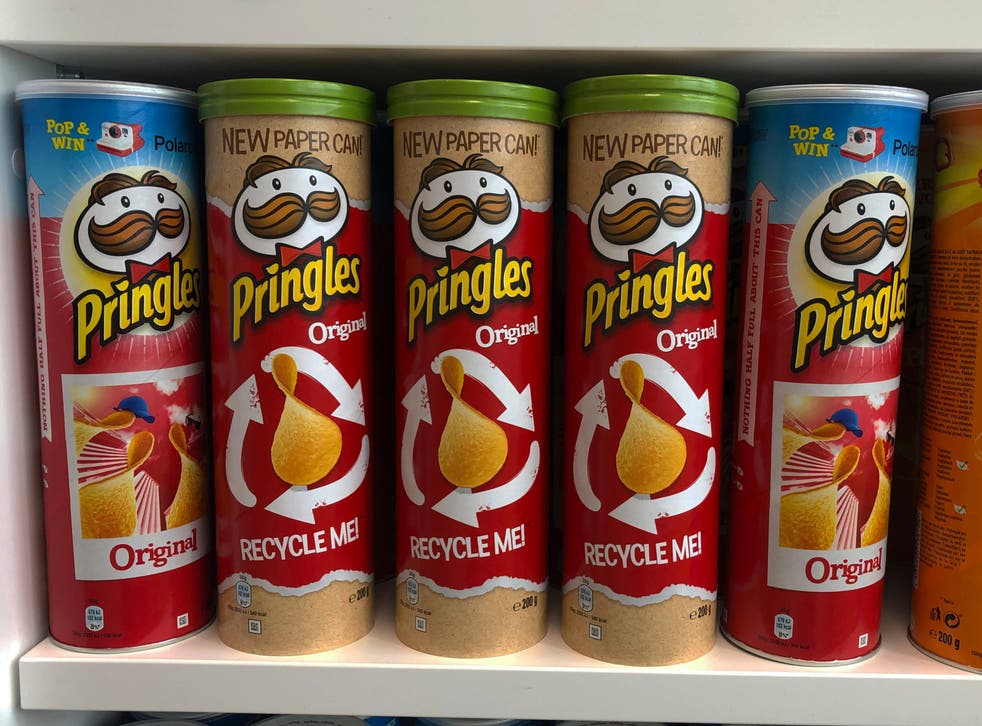 Pringles trials new recyclable paper tube in partnership with Tesco
New can has been invented by an organic chemist
Leer en Español
The famous Pringles can is set for a environmentally friendly makeover as the company has revealed it is currently trialling a new recyclable version.
The new can is made of recycled paper and has been launched in partnership with Tesco.
It is currently available to buy across supermarkets in East Anglia.
It's the first time that Pringles has made any changes to its famous tin can, which has been used since the brand was launched in 1967 in the US.
The current can is made from foil, paper board, metal and plastic, which means it can be difficult to recycle.
However, the new paper can will be easily recycled in people's home recycling bins.
Kellogg, which owns Pringles, has spent nearly one year designing the new paper cans. which have been crafted to resemble the famous 1967 tin in a way that will keep the crisps just as fresh.
If the trial goes well, Pringles will look at rolling out the new packaging across Europe.
The new can forms part of Kellogg's pledge to making all of its packaging reusable, recyclable or compostable by the end of 2025.
Speaking about the new can, Miranda Prins, Pringles vice-president, said: "We are eager to play our part and reduce our impact on the planet. And, Pringles fans expect that of us too.
"So, we've worked hard to come up with this new can which is widely recyclable and keeps our chips fresh and tasty and protects them from breaking up – which helps to reduce food waste.
"The important thing for us now is getting the trial up and running with Tesco and collecting all the data and consumer feedback. At this stage it is too early to say whether we'll roll out this new paper tube, however, the information we collect will help us understand if people like it and if it works on the supermarket shelf and at home.
"This trial will help us create the Pringles can of the future."
Simon Ellin from the Recycling Association said that the new can has been a long time coming.
"The Pringles tube has been a bastion of bad design from the recyclers' point of view," he told BBC News.
"This new version is an improvement, and we broadly welcome it.
"But, frankly, if they are going to stick to a plastic lid that'll just add to problems with plastic pollution - people on picnics leave them behind and they find their way into streams and the sea. That plastic lid has got to go."
Join our new commenting forum
Join thought-provoking conversations, follow other Independent readers and see their replies