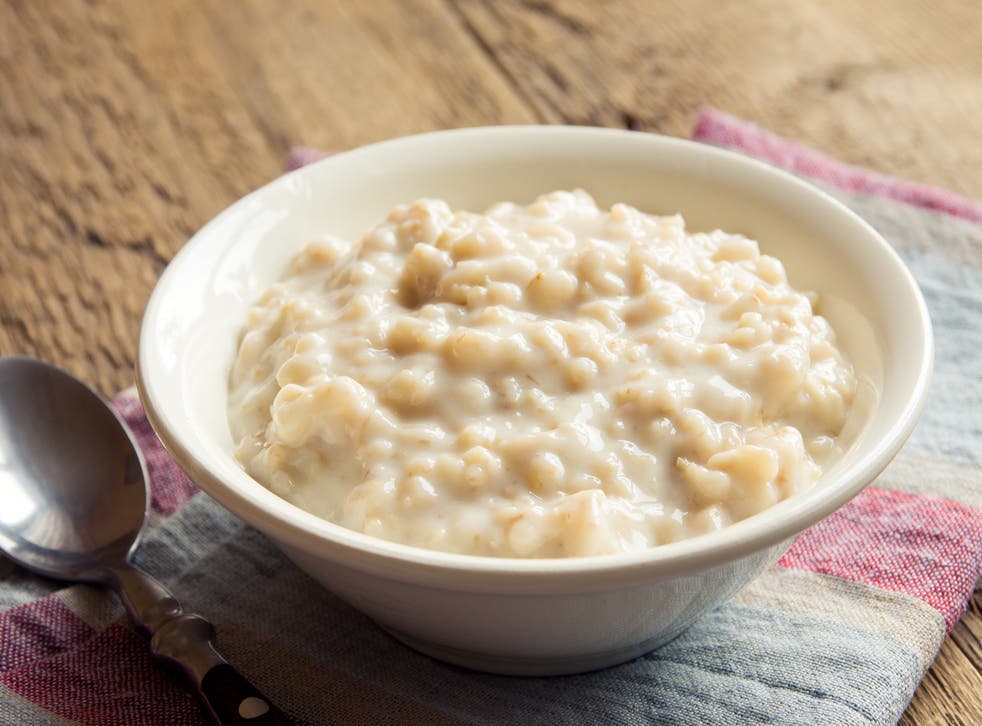 Prison bans inmates from eating porridge due to 'security risk'
'They claim it could be used to block up the door locks, but, couldn't anything?'
Sabrina Barr
Saturday 05 May 2018 13:23 Comments
A prison has banned its inmates from eating porridge from the canteen as it's been described as a potential "security risk".
HM Prison and Young Offenders' Institution Parc is a prison situated in Bridgend in South Wales.
In the most recent issue of Inside Time, a national newspaper distributed for prisoners and detainees in the UK, an inmate of HMP Parc shared his dismay over the ban of porridge at the penitentiary.
"Here at Parc we have been told that we cannot purchase porridge from the canteen as it is a 'security risk'," wrote Stephen Bruno.
"They claim it could be used to block up the door locks, but, couldn't anything?"
Bruno went on to explain that prisoners can buy other products such as glue and Ready Brek from the canteen, but not porridge, which has been a staple breakfast item at the prison for more than a century.
"Doing time in prison was known as 'doing a bit of porridge' so it seems incredible that they will not serve it for breakfast here," he said.
UK prison conditions: in pictures

Show all 8
Bruno submitted his comment concerning the debacle in "Mailbites", a section of the publication dedicated to sharing the sentiments of prisoners or detainees on a number of issues.
It may seem ironic that the prison has issued this porridge ban, considering that the famous British prison sitcom Porridge starring Ronnie Barker took its name from the popular breakfast item.
However, a spokesperson for G4S, the security company that operates HMP Parc, told The Independent that porridge hasn't been available at the prison for more than a decade due to its ability to brew concoctions such as "hooch" by fermenting liquid.
"While porridge is not available in the prison shop, and hasn't been for many years, Ready Brek (an alternative to porridge) is on offer for prisoners to buy," Janet Wallsgrove, director of HMP Parc, told the The Independent.
In October last year, the canteen at HMP Parc was awarded a food hygiene rating of three by the Food Standards Agency, with the hygiene of its facilities described as "generally satisfactory".
In 2015, Prince Charles visited the prison to support a Prince's Trust project that aimed to help rehabilitate offenders with the Get Started With Football course.
Register for free to continue reading
Registration is a free and easy way to support our truly independent journalism
By registering, you will also enjoy limited access to Premium articles, exclusive newsletters, commenting, and virtual events with our leading journalists
Already have an account? sign in
Join our new commenting forum
Join thought-provoking conversations, follow other Independent readers and see their replies