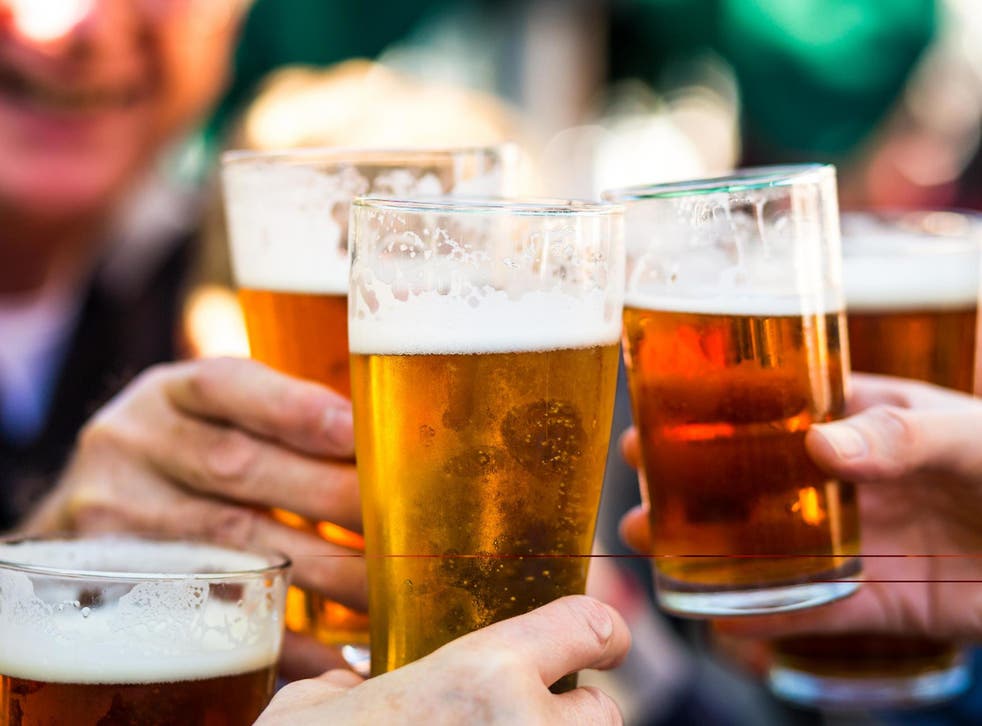 No buffets, cutlery or drinking at the bar: How pubs will look when they reopen
New report lays out future of hospitality industry
Helen Coffey
Friday 03 July 2020 09:24 Comments
No hotel buffets, no cutlery laid out on tables and no drinks at the bar are just some of the rules outlined in a new report detailing how pubs, bars, restaurants and hotels will reopen in England on 4 July.
After months of lockdown, the hospitality industry is keen to return to business – though it will be far from business as usual.
Trade association UKHospitality (UKH), alongside other industry leaders, put together initial proposals in a 75-page document submitted to government ministers.
Other measures that have been floated include the closure of children's play areas in pub gardens, removal of salt and pepper shakers and sauce and condiments only available on request.
Tables at restaurants will be spaced to adhere to social distancing, while tape on the floor will mark out the appropriate distance to stay away from other patrons.
The prime minister has said that pubs, bars and restaurants can reopen in England from Saturday 4 July as part of stage three of the easing of lockdown restrictions..
Kate Nicholls, chief executive officer of UKH, said it had been working hard alongside industry bodies to develop "practical and effective guidelines to enable businesses to begin to reopen safely".
Changes to restaurants
Proposals include spacing tables to meet social distancing guidelines and limiting the use of menus, with all menus thoroughly cleaned by a member of staff after use. Waiters would bring cutlery out with diners' meals, rather than leaving it out on the table. Communal sauces and condiments would be swapped for individually wrapped packets, which would only be available on request.
Pubs, restaurants, cafes and gyms close across UK

Show all 20
Changes to pubs and bars
Customers will be "discouraged" from returning empty glasses and advised to stay a safe distance away from bar staff. Restrictions on people staying at the bar once they've ordered their drinks have also been proposed, along with socially distanced queues to order drinks, with tape on the floor showing an appropriate distance to stand. The idea of having one till for ordering and a separate pick-up point for collecting drinks has also been suggested. Pub gardens may be patrolled to prevent big groups from congregating, while plans must also be drawn up to stop toilets from becoming overcrowded.
Changes to hotels
The eating and drinking rules set out above will be applied to hotels, with breakfast buffets also scrapped. Room keys would be regularly disinfected; room service would be left outside rooms to limit interactions between staff and guests; and guests would be banned from using changing rooms at gym and spa facilities to prevent overcrowding.
Register for free to continue reading
Registration is a free and easy way to support our truly independent journalism
By registering, you will also enjoy limited access to Premium articles, exclusive newsletters, commenting, and virtual events with our leading journalists
Already have an account? sign in
Join our new commenting forum
Join thought-provoking conversations, follow other Independent readers and see their replies