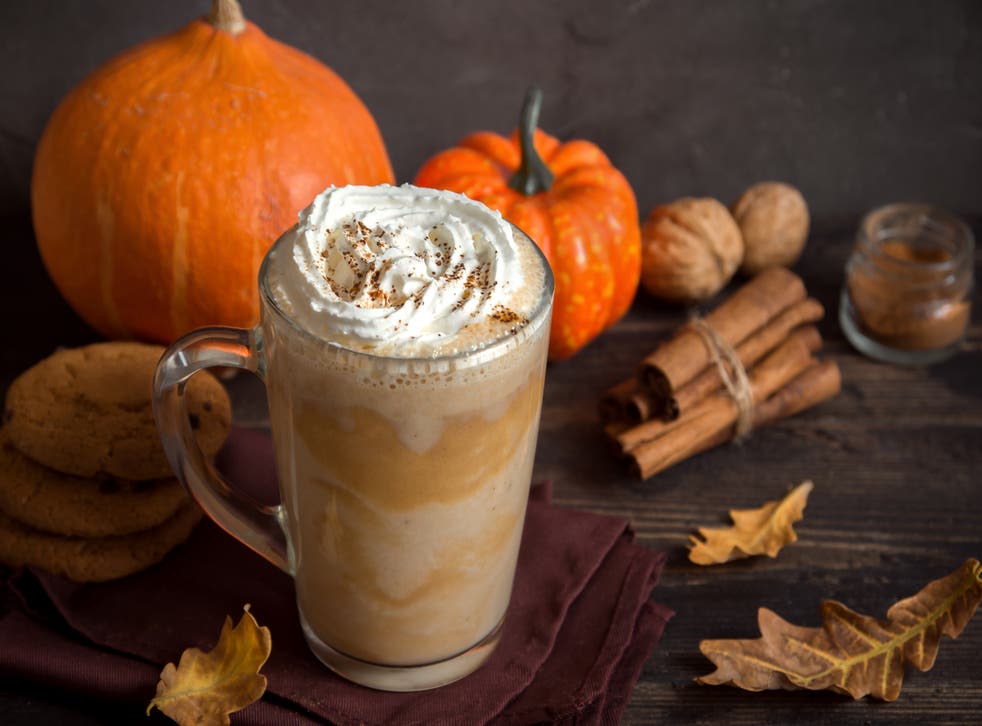 Pumpkin spice products come at a hefty premium, finds study
It ain't cheap, being basic
Rachel Hosie
Tuesday 17 October 2017 12:19 Comments
Whilst pumpkin spice fever may be most prevalent in the States, there are more and more pumpkin spice products popping up in the UK.
Starbucks' PSL (that's pumpkin spice latte, obvs) is largely responsible for the trend - you can even get PSL phone cases which are glittery and by SkinnyDip because of course they are - and the drink has now become something of a cult item.
But thanks to the loyal following of all things pumpkin spiced, anything with the flavour now comes with a huge premium.
According to a US study, anything pumpkin spice related is up to 133 per cent more expensive on a per-unit basis than a similar product, and you're often getting a smaller portion too.
The PSL may be the original pumpkin spice product, but it's far from the only one - you can now get Baileys, cake and waffles, all bursting with pumpkin spiced goodness.
MagnifyMoney analysed 200 pumpkin spice-flavoured products at various different supermarkets and eateries, including Whole Foods, Starbucks, Pret a Manger, Dunkin' Donuts and McDonald's.
Retailers have been jumping on the pumpkin spice hype, creating ever more products with the flavour in a bid to tap into people's love of the comforting, autumnal, spiced goodness.
"Not only are some retailers charging significant surcharges on pumpkin spice-flavoured products, but consumers are often paying more and getting less in return," MagnifyMoney said.
The researchers found that the average pumpkin spice tax rate is eight per cent, but this was much higher for some shops and cafes - at Trader Joe's, for example, the average pumpkin spice tax rate was 62 per cent.
But it's at Starbucks that coffee drinkers pay the highest pumpkin spice premium. The study found that their pumpkin spice latte costs 23.53 per cent more than an equivalent-sized caffe latte. That said, adding syrups of any flavour always costs more.
It's not all bad news for pumpkin spice fans though, with researchers concluding that McDonald's, Dunkin' Donuts and Whole Foods don't tend to charge a seasonal premium.
So PSL fans, don't despair. You can still be your best basic self, just be aware of how much that pumpkin spiced goodness may be eating into your savings.
Register for free to continue reading
Registration is a free and easy way to support our truly independent journalism
By registering, you will also enjoy limited access to Premium articles, exclusive newsletters, commenting, and virtual events with our leading journalists
Already have an account? sign in
Join our new commenting forum
Join thought-provoking conversations, follow other Independent readers and see their replies