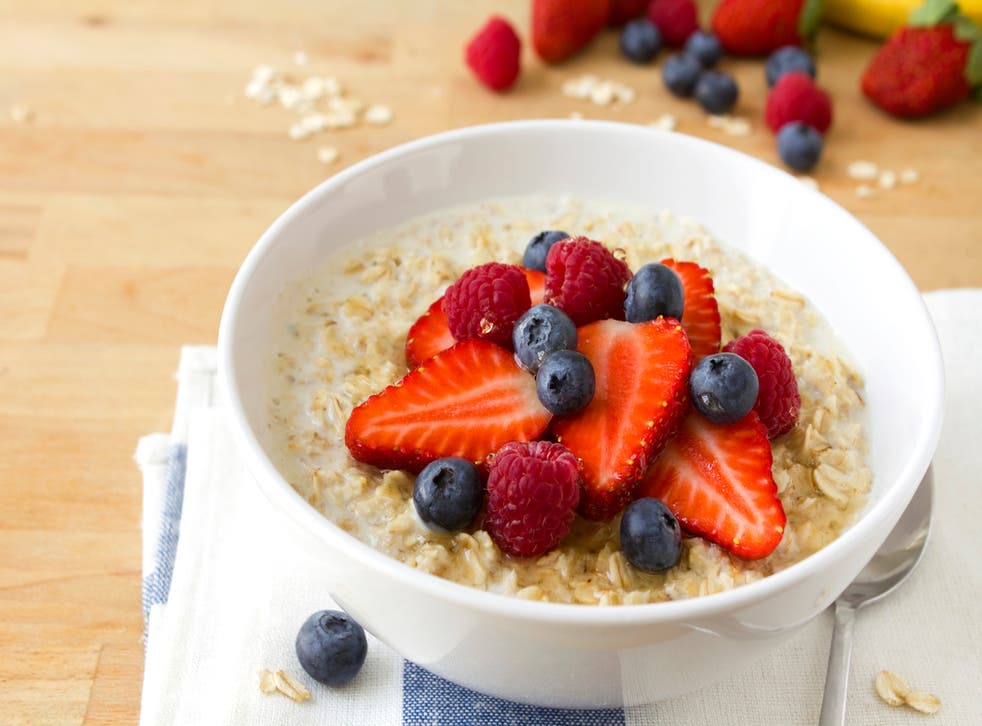 Quaker Oats under fire after food stylist wins £10,000 prize in amateur porridge photography competition
It's a porridge palaver
Sabrina Barr
Friday 09 March 2018 15:33 Comments
A food stylist has won a £10,000 prize in a Quaker Oats porridge photography competition aimed at amateurs, sparking a backlash online.
Quaker Oats has been holding a weekly competition called "Show Us Your Oats", in which porridge aficionados are asked to share snaps of their oat-based breakfasts for the chance to win a cash reward.
On February 23, it was announced on Facebook that Charlotte O'Connell had been chosen as the competition's latest winner for her stunning photograph depicting a bowl of porridge with figs, pistachios and honeycomb.
But in the terms and conditions for the competition, it is stated that entrants must not submit images that have previously been published in any medium.
And, after doing some digging, people not only discovered that O'Connell had extensive experience working as a food stylist and recipe writer with brands including BBC Books and Itsu, but also that the photo that she submitted had supposedly been taken from a photographer's online business portfolio.
When one conducts an image search online, you can trace the same photograph back to O'Connell's website in a section titled "Personal Projects".
"Quaker Oats UK could I please refer you to your own terms and conditions," one eagle-eyed individual commented on Facebook.
"A quick image search shows that this image has previously been published twice (so not taken for the sole purpose of your competition) although both sites have since taken the image down."
Another person argued that O'Connell's work as a professional stylist should have been considered, writing: "Oh come on Quaker… she's an industry professional whose work is commissioned by Tesco for the front cover of their magazine!
"It's a lovely photo but this competition is supposed to be B2C (business to consumer) rather than B2B (business to business), is it not?"
Following the barrage of complaints, Quaker Oats decided to look at the matter in further detail.
However, the company came to the conclusion that their choice of winner did not breach the regulations for the competition.
"Hi all, together with PromoVeritas, we have fully investigated the winner's entry from last week and are satisfied that no terms and conditions have been breached," Quaker Oats commented underneath the Facebook announcement of O'Connell's win.
"This decision is final, and we'd like to thank you again for bringing this matter to our attention."
While Quaker Oats may have chosen to overlook O'Connell's controversial win, the firm has decided to select another winner from the entries submitted to that week's competition when she submitted her entry.
"We've received thousands of entries to our promotion, and have been thrilled to give away more than £50,000 to individuals and families across the UK," a Quaker Oats spokesperson told The Independent.
"The competition was open to everyone. However, in light of some of the feedback we've had, we've decided to choose an additional £10,000 winner."
The Independent has reached out to O'Connell for comment.
Register for free to continue reading
Registration is a free and easy way to support our truly independent journalism
By registering, you will also enjoy limited access to Premium articles, exclusive newsletters, commenting, and virtual events with our leading journalists
Already have an account? sign in
Join our new commenting forum
Join thought-provoking conversations, follow other Independent readers and see their replies