How to make bircher muesli breakfast pots with cranberry compote
Make your own grab and go pots which give you the flexibility to mix up the ingredients so you won't get bored within a week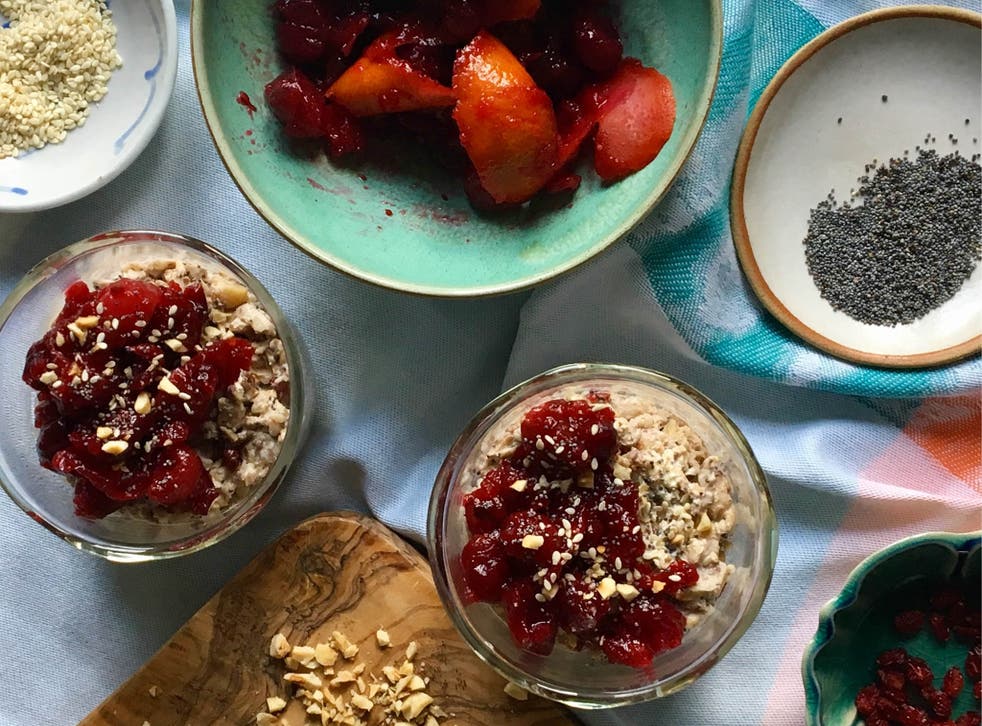 Skipping breakfast is easy to understand. It's either ho-hum (think cereal) or requires too much effort.
Bircher muesli is an easy fix. You make it the night before so it's ready and waiting in the fridge.
Yes, it's also good for you with slow burn oats and lots of seeds and nuts, but it's taste and ease that are the real selling points.
Join our new commenting forum
Join thought-provoking conversations, follow other Independent readers and see their replies