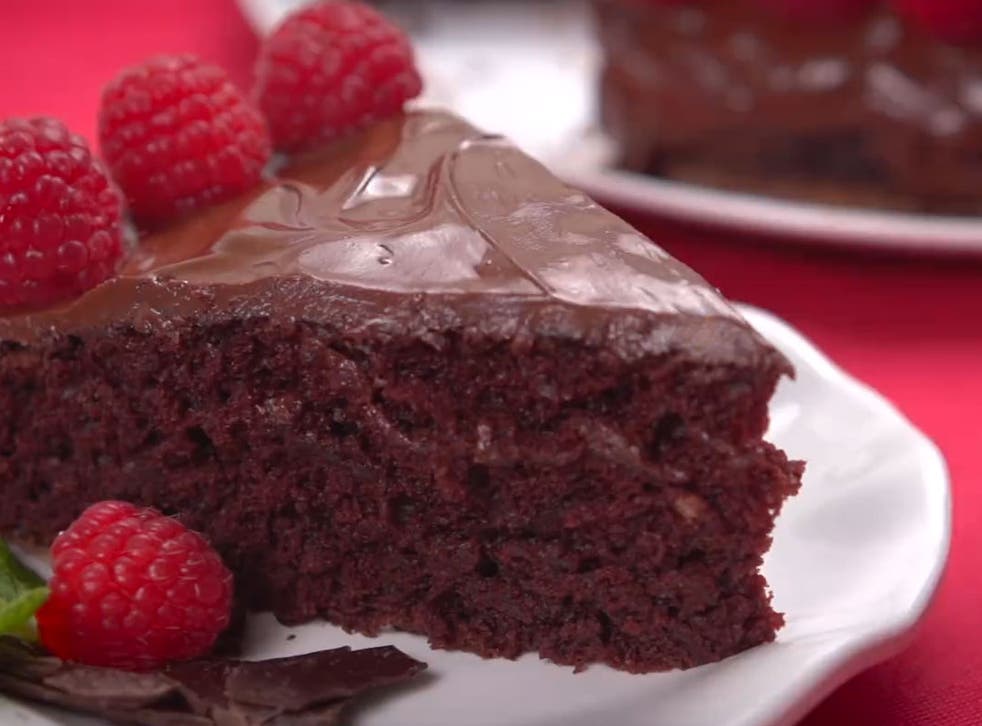 Chocolate cake recipe which can be made completely dairy free - without eggs, milk or butter
Simple dessert can be made in under an hour 
A new recipe has been devised for a chocolate cake which can be made without eggs, milk or butter.
The simple recipe is completely dairy free and can be made without the use of a mixing bowl.
The recipe was produced in video form by money-saving website tiphero.com, who dubbed the dessert the 'Crazy Cake.'
The video has been viewed over 20 million times since it was posted on 1 February.
The ingredients are:
1-½ cup all-purpose flour
3 tablespoons cocoa powder
1 cup granulated sugar
1 teaspoon baking soda
½ teaspoon kosher salt
1 teaspoon white vinegar
1 teaspoon pure vanilla extract
5 tablespoons vegetable oil
1 cup water
After preheating an oven to 177 degrees Celcius, grease a cake pan and mix all the dry ingredients together.
Then, make three depressions in the mixture, two small and one large.
Pour the vinegar into one of the small holes, and the vanilla into the other. The vegetable oil goes into the large depression.
Pour water over everything and then mix again until the mixture is smooth. Bake for 35 minutes and allow to cool, before frosting with you favourite icing or none.
Join our new commenting forum
Join thought-provoking conversations, follow other Independent readers and see their replies