How to make Ed Smith's Borough Market cheese toastie
To make the ultimate toasted cheese sandwich, food writer Ed Smith says use a combination of world class ingredients and cooked with care to ensure a molten centre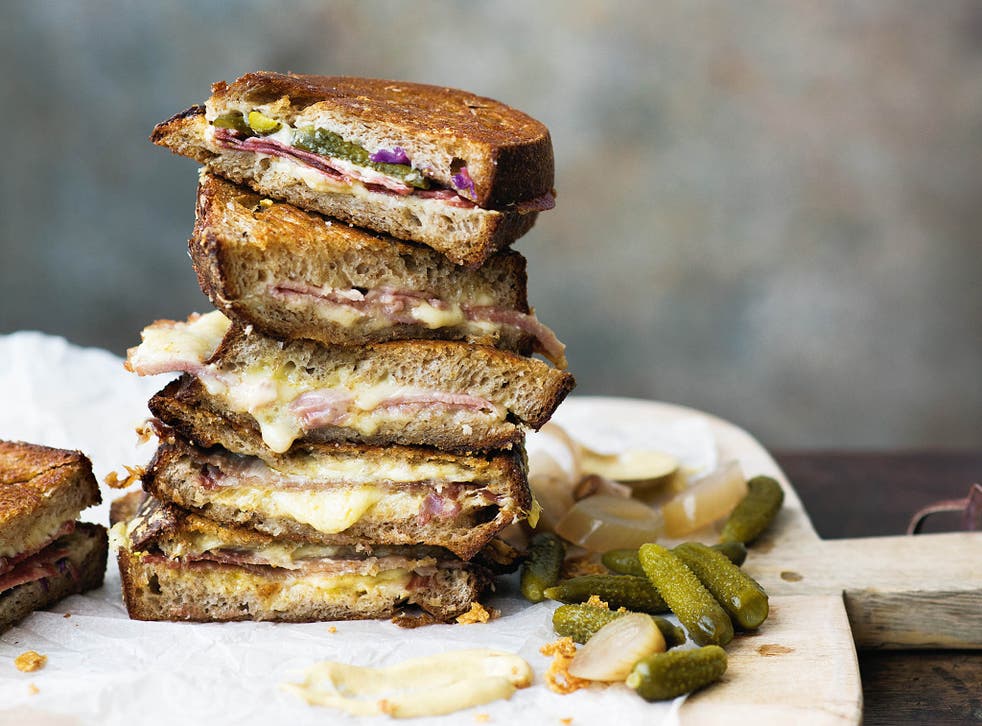 "One of the most satisfying ways to celebrate freshly baked bread is to sandwich it around world-class ingredients. And then to toast it," explains food writer Ed Smith.
"Cheese is obligatory; ideally a combination of one that melts well and another that packs a powerful punch.
"But that dairy needs another savoury item to provide interest beyond the first bite. This could be a cured or cooked meat, or a thinly sliced but still punchy vegetable, like onions, leeks or fennel.
Join our new commenting forum
Join thought-provoking conversations, follow other Independent readers and see their replies