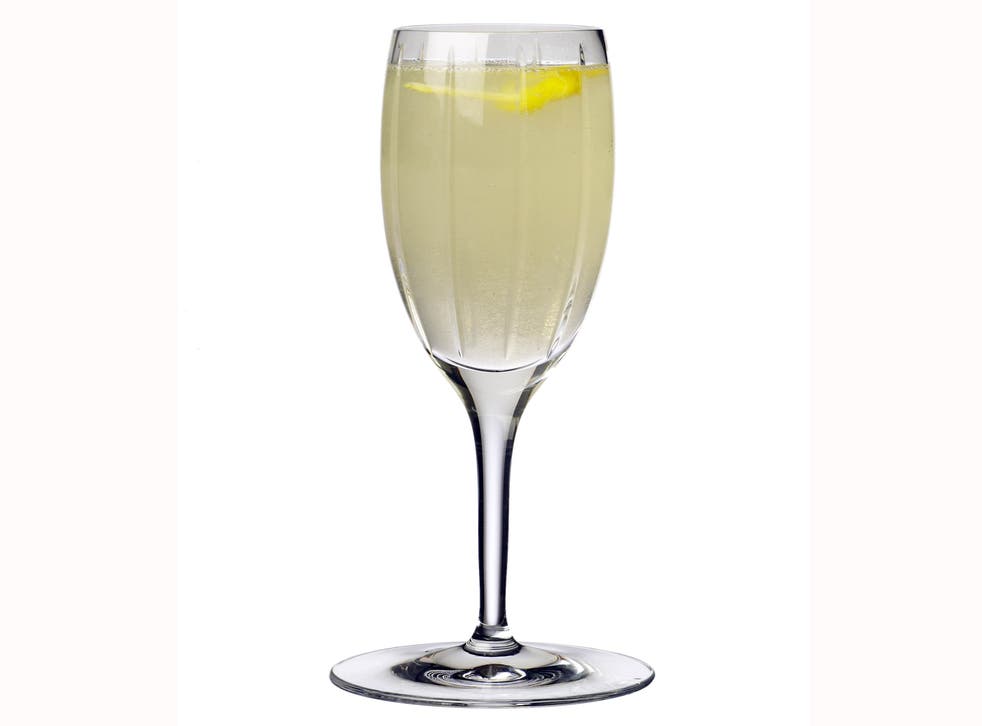 French '75 cocktail recipe
Simplicity is something that many classic cocktails have in common
Tim Robinson
Monday 06 October 2014 10:51 Comments
Although The Bellini might be the best-known champagne cocktail, the French '75 is an all-time classic – and some would argue more delicious. Sophisticated, elegant and refreshing, with plenty of poke worthy of its name.
Named after the French "Canon de 75 modèle 1897", a ruthless and efficient weapon from the First World War, this stunning aperitif is likely to have been created by Harry MacElhone at Harry's American Bar, Paris, in 1925.
Simplicity is something that many classic cocktails have in common, and the combination of a good Dry Gin, a beautiful Champagne, some freshly squeezed lemon juice and a hint of sugar is the definition of simplicity. The subtle complexity of the ingredients complement each other without being overpowered.
45ml Dry Gin
10ml freshly squeezed lemon juice
5ml sugar syrup (or a small teaspoon of superfine sugar)
Top up with Champagne
SHAKE the gin, lemon juice and sugar syrup with cubed ice. STRAIN into a Champagne Flute, top up with champagne & garnish with a twist of lemon.
Register for free to continue reading
Registration is a free and easy way to support our truly independent journalism
By registering, you will also enjoy limited access to Premium articles, exclusive newsletters, commenting, and virtual events with our leading journalists
Already have an account? sign in
Join our new commenting forum
Join thought-provoking conversations, follow other Independent readers and see their replies