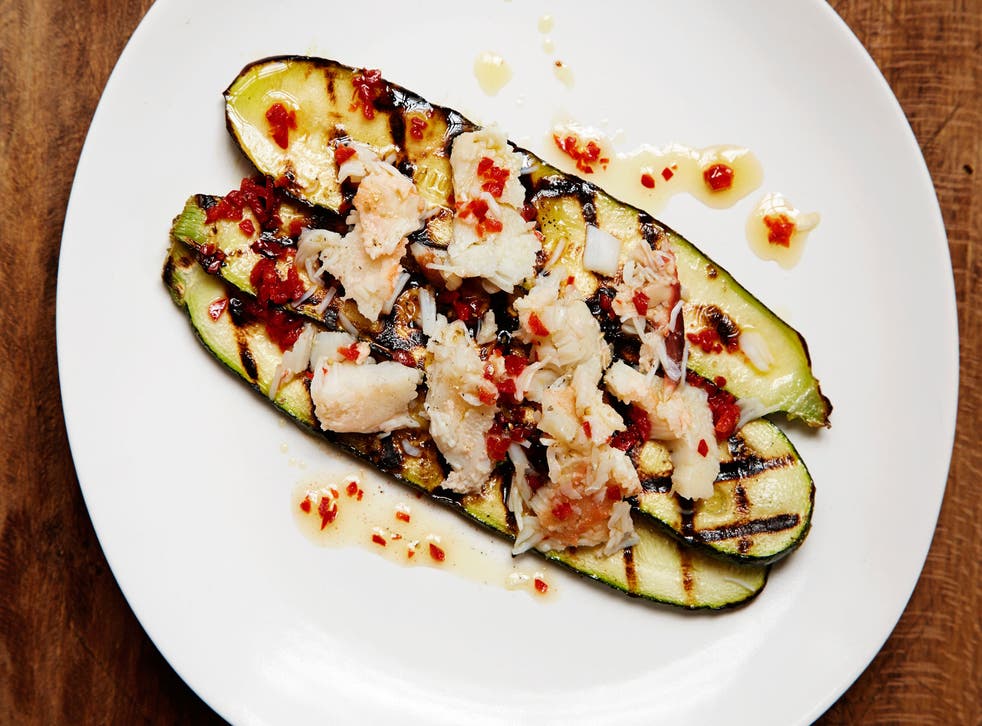 Grilled courgettes with crab and chilli
British-grown courgettes are starting to hit the market now and I always find you get the most flavour out of them if they are sliced and grilled. It works especially well when you combine them with the delicate flavour of crab and a little kick of chilli.
2 courgettes, cut lengthways into ½cm slices
A little vegetable or corn oil for brushing
Salt and freshly ground white pepper
120-150g cooked white crab meat
For the dressing
1 red chilli, finely chopped
2-3tbsp olive or rapeseed oil
The juice of half a lemon
Heat a ribbed griddle pan on a medium heat, lightly brush it with oil and cook the courgettes for about 2-3 minutes on each side until tender. Meanwhile, mix all of the ingredients for the dressing and season.
To serve, the courgettes should be just warm; arrange them on serving plates then spoon the crab on top and the dressing over and around all of it.
Register for free to continue reading
Registration is a free and easy way to support our truly independent journalism
By registering, you will also enjoy limited access to Premium articles, exclusive newsletters, commenting, and virtual events with our leading journalists
Already have an account? sign in
Register for free to continue reading
Registration is a free and easy way to support our truly independent journalism
By registering, you will also enjoy limited access to Premium articles, exclusive newsletters, commenting, and virtual events with our leading journalists
Already have an account? sign in
Join our new commenting forum
Join thought-provoking conversations, follow other Independent readers and see their replies