How to make soy salmon
This delicious sweet and salty soy sauce-marinaded party dish is great whether hot or cold, says Dani Tucker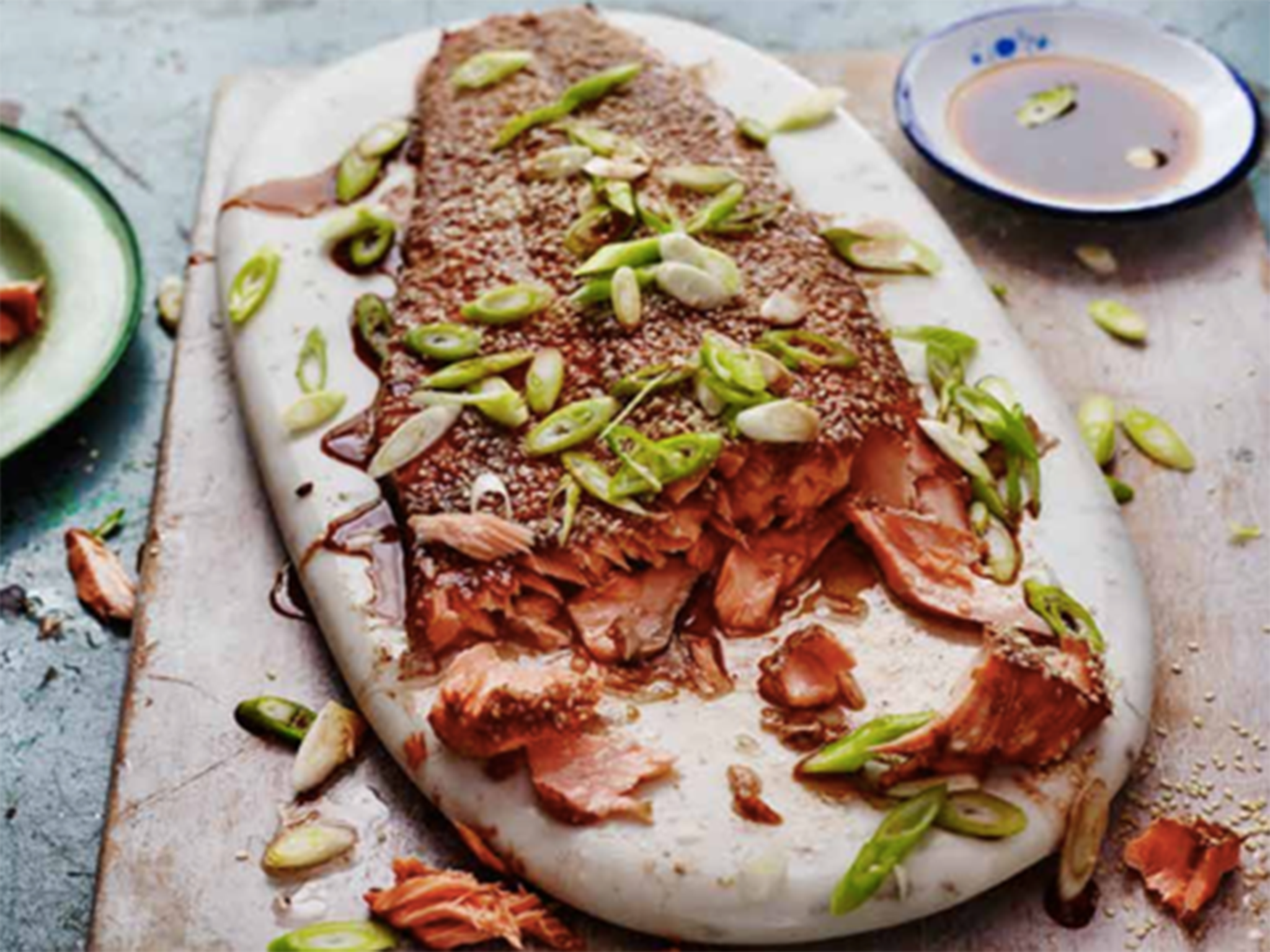 Soy salmon
This is a great dish for a party, as you can cook it earlier in the day and serve it hot, cold or at room temperature
Serves 6–8
115ml light soy sauce, plus extra to serve
3 tbsp date syrup or golden syrup
​100g granulated sugar
4 tbsp good-quality vegetable oil
zest and juice of 4 lemons
1 side of salmon (about 1kg)
​100g sesame seeds
4 spring onions, finely sliced
salt and black pepper
Put the soy sauce, syrup, sugar and oil into a roasting tin or a baking tray big enough to hold the salmon. Stir in the lemon zest and mix well, then add the side of salmon.
Get your hands in there and rub the sticky marinade all over the fish so every inch is covered. Leave the fish, skin-side up, in the marinade for at least 2 hours or overnight in the fridge.
Preheat the oven to 200°C/Fan 180°C/Gas 6. Turn the salmon skin-side down and pour the lemon juice over it. Scatter the sesame seeds and half the spring onions on top and season well with salt and pepper.
Bake the salmon in the hot oven for 20–25 minutes until just done. Serve hot or cold with the remaining spring onions and a drizzle of extra soy sauce.
The Social Kitchen: Food for family and friends, by Dani Tucker, £25. Visit thesocialkitchen.org for more recipes
Join our commenting forum
Join thought-provoking conversations, follow other Independent readers and see their replies