Mango, rose-water and lime sorbet
Serves 6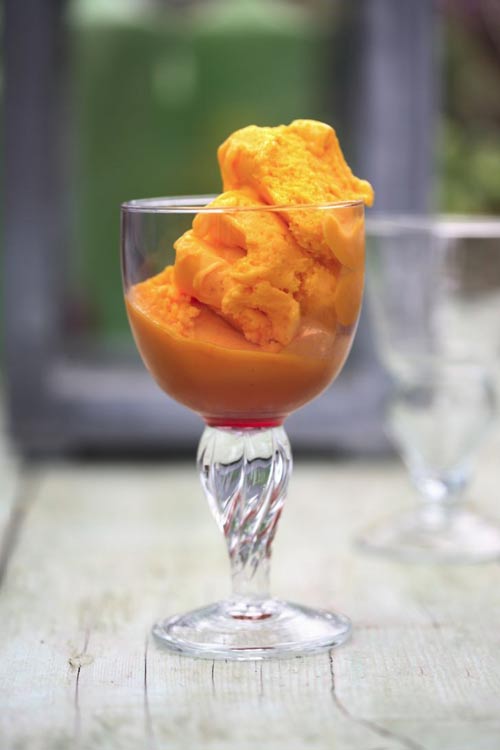 4 ripe mangoes
120g/4oz caster sugar
240ml/8fl oz water
The juice of 11/2 limes
11/2 tbsp rose-water
40ml/2fl oz double cream
A small pinch of salt
To make the sorbet, peel the mango and slice the flesh off the stone. Purée in a food processor. Place the sugar and the water in a small saucepan and bring to a simmer over a medium heat for five minutes.
Remove from the heat and allow to cool to room temperature. Place the puréed mango into a bowl and add the lime juice, rose-water and cooled sugar syrup.
Stir well to combine then add the cream and pinch of salt. Stir well and taste. It should be slightly sweeter than you would like, as once frozen it will taste less sweet.
Place in an ice-cream maker and freeze according to the manufacturer's instructions or put into a plastic container, freeze and stir at 20-minute intervals until it solidifies.
Join our commenting forum
Join thought-provoking conversations, follow other Independent readers and see their replies