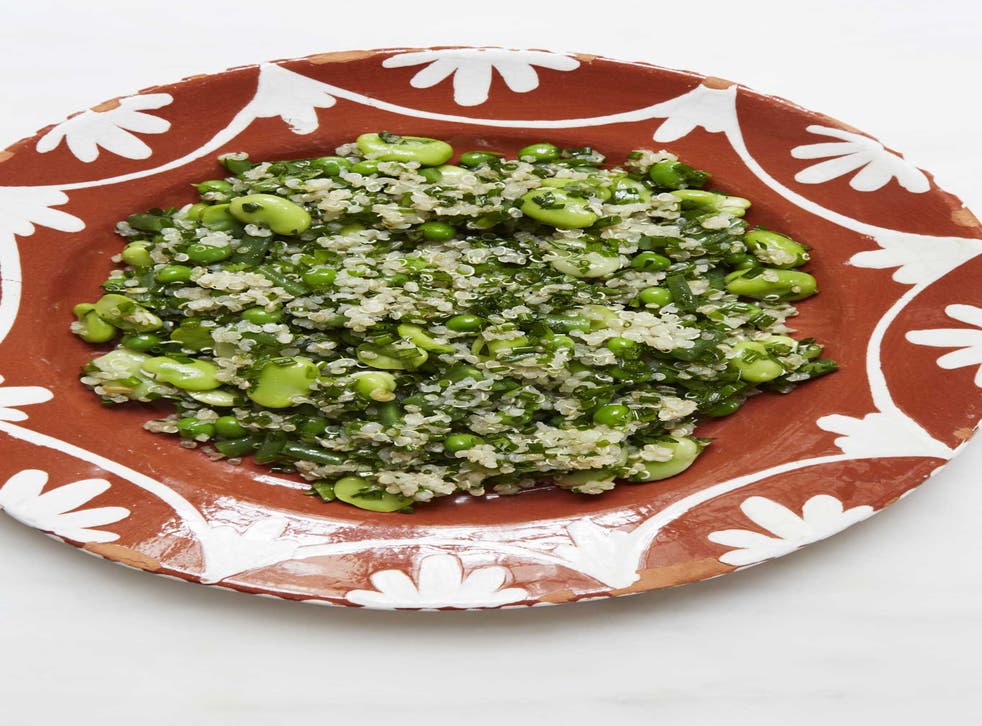 Quinoa with summer beans
Quinoa is a versatile pseudocereal seed, often mistaken for a grain. It serves as as a good replacement for couscous or rice. You can buy different coloured quinoa from good wholefood shops, which allows you to experiment a little.
It's only really been a larder staple of mine for a year or so, and I'm still a bit of a quinoa novice. But it's certainly a popular item on healthy menus lately.
80g quinoa, soaked in cold water for an hour
80g peas
80g broad beans
10-12 green beans
4 spring onions, trimmed and finely chopped
4-5tbsp chopped parsley
4-5tbsp chopped mint
100ml olive or rapeseed oil
The juice of 1 lemon
Salt and freshly ground black pepper
Cook the quinoa in simmering lightly salted water for about 20 minutes or until the seeds open up and are tender. Drain in a f sieve and leave to cool.
Meanwhile, cook the broad beans and peas by boiling in salted water for 2-3 minutes, then drained. You can remove the tough outer skins of the larger broad beans if you wish. The green beans should be boiled for 3-4 minutes then drained, trimmed and finely chopped.
Once the quinoa has cooled, mix it with the beans, chopped onions and all the other ingredients and season to taste.
Join our new commenting forum
Join thought-provoking conversations, follow other Independent readers and see their replies