Roasted cauliflower with black garlic
Serves 4-6
Saturday 09 November 2013 01:00 GMT
Comments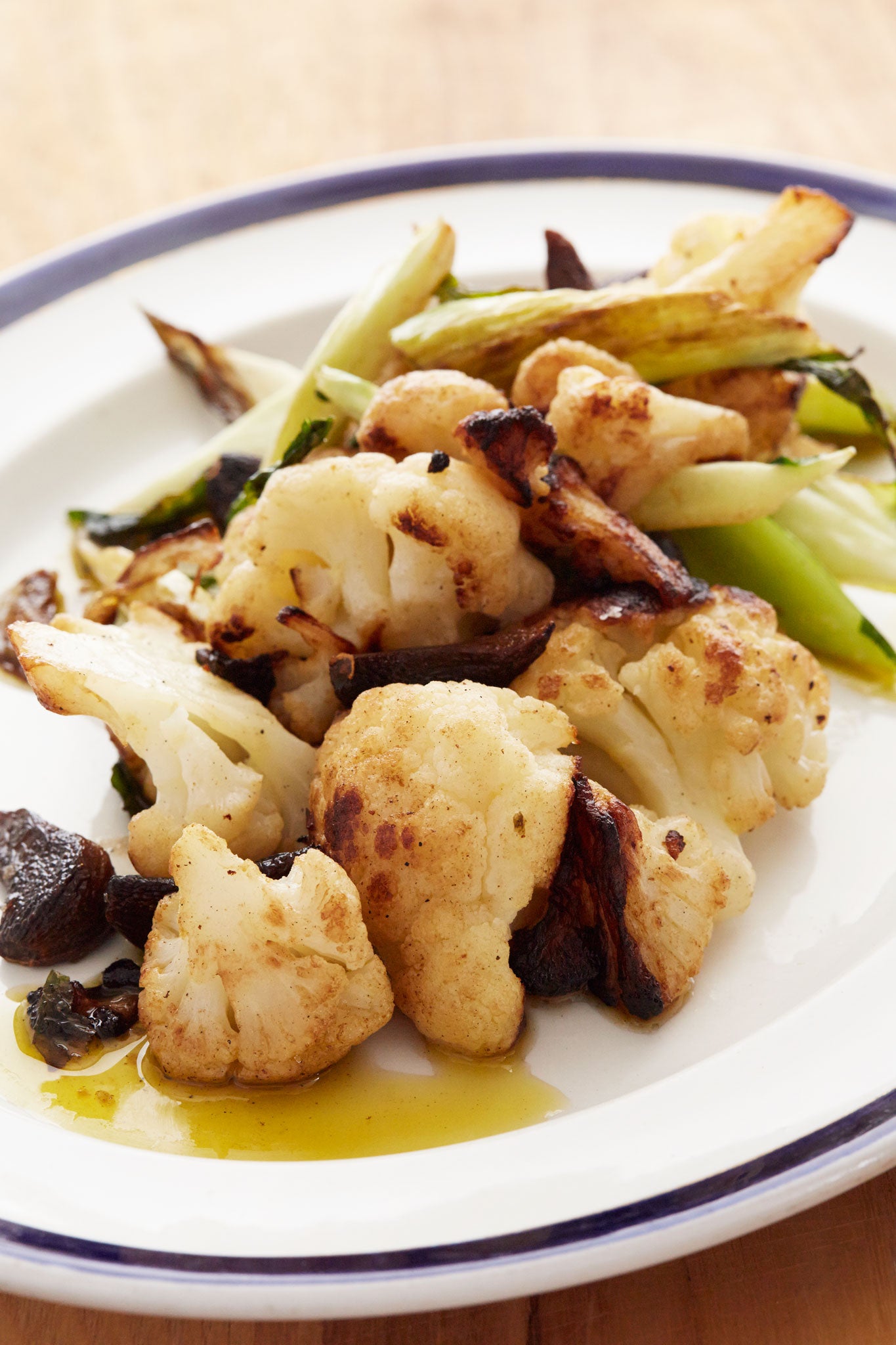 You might have seen black garlic in specialist shops and wondered what on earth to do with it. The South West Garlic Farm, near where I live in Charmouth, produces it. The garlic bulbs there are very slowly dried at a low temperature for a month, then dried at an ambient temperature for another week. This process lightly caramelises the natural sugars in the garlic cloves and they turn a charcoal-like colour.
It can be used in soups, sauces, crushed into a mayonnaise or simply tossed into a vegetable dish like this.
1 head of cauliflower, cut into large florets and saving the outer green leaves and stems
2-3tbsp rapeseed oil
60g butter
1 bulb of black garlic with the cloves separated
2tbsp chopped parsley
Salt and freshly ground black pepper
Preheat the oven to 220C/gas mark 7. Cook the cauliflower florets and outer leaves in boiling, salted water for about 4-5 minutes, so that it's still a little firm, and drain.
Heat the olive oil in a roasting tray in the oven, add the cauliflower and season. Roast, giving the occasional stir, for about 10-12 minutes, or until lightly browned and then, at the last minute, stir in the butter, black garlic and parsley.
Transfer to a serving dish, pouring over the oil and juices from the roasting tray.
Join our commenting forum
Join thought-provoking conversations, follow other Independent readers and see their replies