How to make Romy Gill's Christmas brussels sprouts side dish
Aside from overcooking the turkey, the next worst sin is serving up soggy sprouts. Instead brighten them with beetroot and add walnuts for crunch, says Romy Gill
Wednesday 28 November 2018 15:08 Comments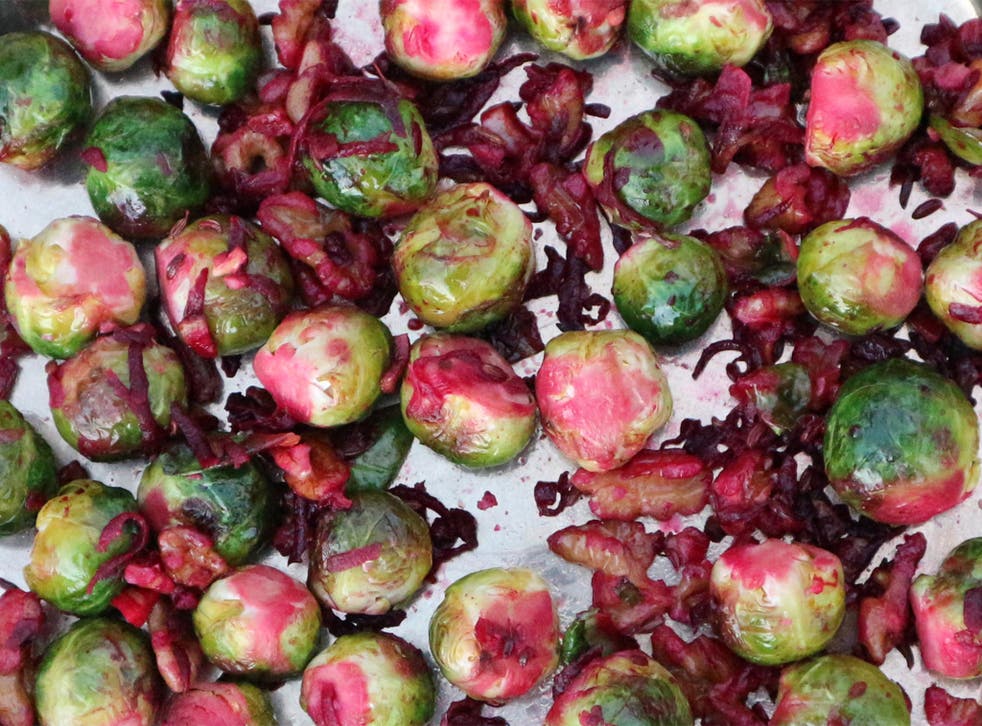 Around 26 years ago I had my first ever roast. The excitement of eating it, after having heard so much about this wondrous meal that was more British than anything, was obviously pretty high.
But, my first experience of a proper roast, was unfortunately, a little bit ruined by boiled and soggy sprouts.
Now, I take every effort to make sure I cook the sprouts without boiling them.
Every Christmas, I make my sprouts using a different recipe. Only a few ingredients change, but I do always keep walnuts in my dish – and don't overcook them.
This year, I'm going to include beetroot, as I have plenty of beets left from another recipe. I thought it would work well to combine the festive colours, green and red, in one dish to brighten the brussels sprouts.
Happy Christmas everyone.
Sprouts with walnuts and beetroot
Serves 4
500g brussels sprouts
40g peeled and grated beetroot
6 garlic cloves peeled and roughly chopped
1 tsp fennel seeds
40g walnuts roughly chopped
1 tsp fennel seeds
1 tsp sea salt
½ juice of lemon
40ml water
6 tsp olive oil
Heat a non-stick pan over a medium heat and add oil once the pan is hot.
Add the fennel seeds and when they start sizzling add the chopped garlic and cook for 1 minute.
Add the brussels sprouts and cook for 3 minutes.
Add the grated beetroot, salt, walnuts and water and cook for a further 4 minutes with a lid on – this will cook them perfectly, neither soggy or hard.
Squeeze the lemon juice before serving.
Romy is head chef at Romy's Kitchen (romyskitchen.co.uk). Follow her @RomyGill
Register for free to continue reading
Registration is a free and easy way to support our truly independent journalism
By registering, you will also enjoy limited access to Premium articles, exclusive newsletters, commenting, and virtual events with our leading journalists
Already have an account? sign in
Join our new commenting forum
Join thought-provoking conversations, follow other Independent readers and see their replies