How to make Romy Gill's roasted cauliflower with rose harissa
For some, it's brocolli, or parsnips. For many it's sprouts, but for Romy Gill's daughters, they could not get on board with cauliflower. But after coating it in a rich rose harissa, they finally learnt to love it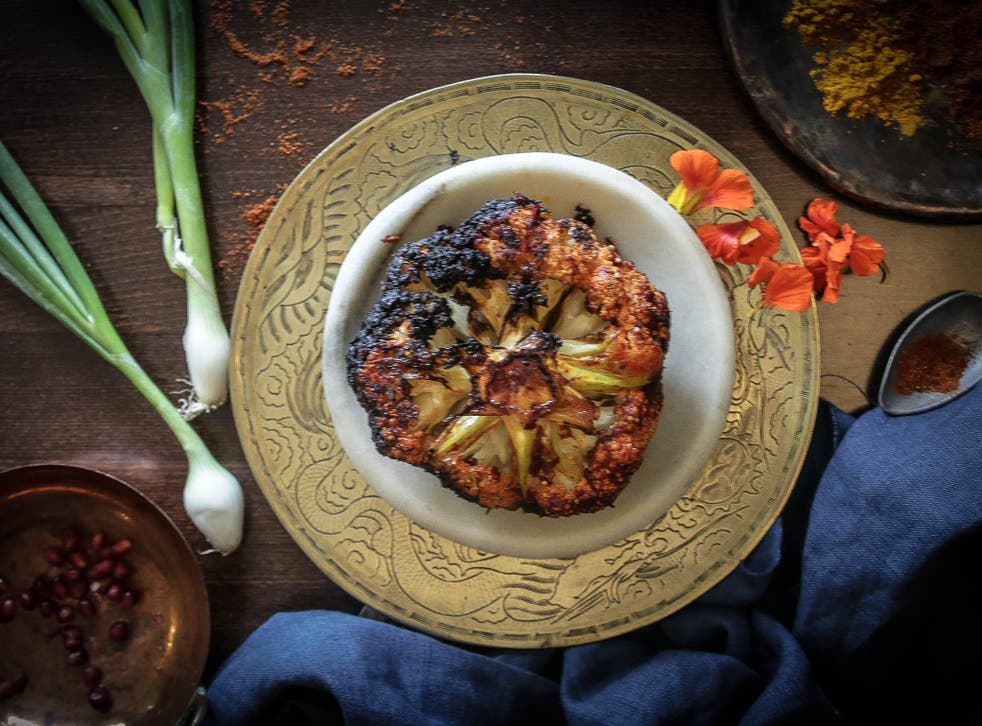 One vegetable that has been very difficult for me to feed my daughters is cauliflower.
I have really tried in so many ways to get them to like it.
And I was practically on the verge of giving up on getting them to like this wonderful vegetable when chef and food writer, Olia Herclues, came to do a guest chef session in my restaurant.
She roasted the cauliflower with a variety of spices and lots of different marinades, which inspired me to try, just one last time.
At home, I created my own version of the mariande to coat the cauliflower in, and, thankfully, my girls loved it.
Roasted cauliflower with rose harissa
Serves 3
1 small cauliflower 
3tsp Belazu rose harissa 
1tsp peeled and grated ginger 
2 cloves garlic peeled and grated 
3tsp agave
1tsp sea salt 
1tsp cumin and fennels seeds crushed 
Mix all the ingredients in a bowl and rub the paste all over the cauliflower and keep aside for 15 minutes.
Heat the oven to 160 degrees (fan oven) and place the marinated cauliflower in the middle shelf of the oven and cook for 40 minutes. Serve hot.
Romy Gill is head chef and owner of Romy's Kitchen in Thornbury. Follow her @Romygill
Join our new commenting forum
Join thought-provoking conversations, follow other Independent readers and see their replies