How to make Romy Gill's spicy mackerel with radish salad
Mackerel is in season and is one of the best, if not overlooked, fish in the country. It's gentle oiliness means it grills well and is a great carrier of spice, says Romy Gill
Wednesday 02 May 2018 12:38 Comments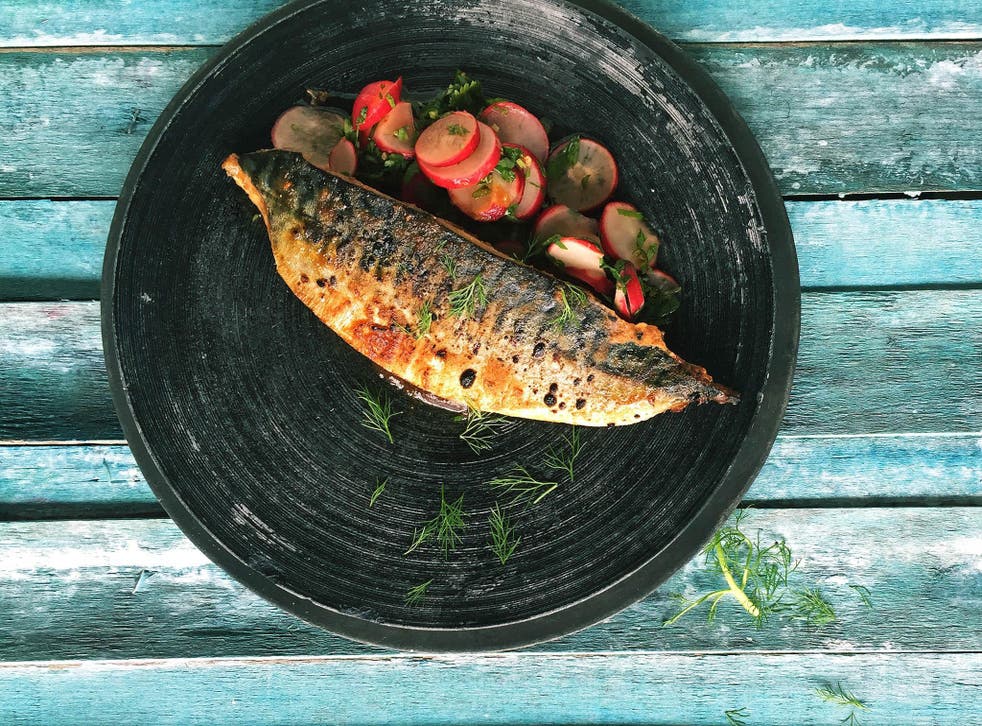 I was born and raised in Bengal by my Punjabi parents. Fish is the staple diet of almost all Bengalis, but in my house it was eaten only once a week. In the houses of my friends and neighbours it was eaten every day.
After eating lunch at home, I would walk to a neighbour's house and tell them that mum hadn't fed me just so that I could eat fish with them!
When I came to UK there were so many ingredients that I was not familiar with, like mackerel.
So over the years I've been introducing myself to these new ingredients and mixing them with what I already know in the hope of creating something tasty.
When I test new recipes I always try to bear in mind that some dishes need to be quick, but still full of flavour, and this is mainly because my daughters are always hungry and don't want to be kept waiting!
From prep to plate, this dish can be on the table in half an hour.
Spicy mackerel with radish salad
Serves 4
4 medium mackerel filleted (easily available from supermarkets)
a few fronds of dill, to garnish
For the marinade
1 teaspoon garlic, finely grated
1 teaspoon ginger, finely grated 
1 tablespoon tamarind chutney
2 teaspoon amritsari spice blend (easily available online or Asian shops)
1 teaspoon nigella seeds
1 teaspoons salt
For the radish salad
2 bunches of radishes, washed and halved
1 green chilli, finely chopped with seeds
1 tablespoon freshly chopped coriander
juice of 1 lime 
1 teaspoon brown sugar
½ teaspoon sea salt
The nine best restaurants in the world (2017)

Show all 9
Preheat the grill. Combine all of the marinade ingredients in a bowl and mix together well.
Rub the fish well with the marinade. Ensure an even coating and set the fish aside for 10 minutes. Grill the fish for about 5 minutes on each side, until it is cooked through and the skin is a little crispy.
I used the blow torch for finishing touches but if you don't have one, you can use a lighter to get the effect.
Romy Gill is the owner and head chef at Romy's Kitchen (Romyskitchen.co.uk)
Register for free to continue reading
Registration is a free and easy way to support our truly independent journalism
By registering, you will also enjoy limited access to Premium articles, exclusive newsletters, commenting, and virtual events with our leading journalists
Already have an account? sign in
Join our new commenting forum
Join thought-provoking conversations, follow other Independent readers and see their replies