How to make slow cooker chicken tortellini soup
Impress your guests with this tasty winter warmer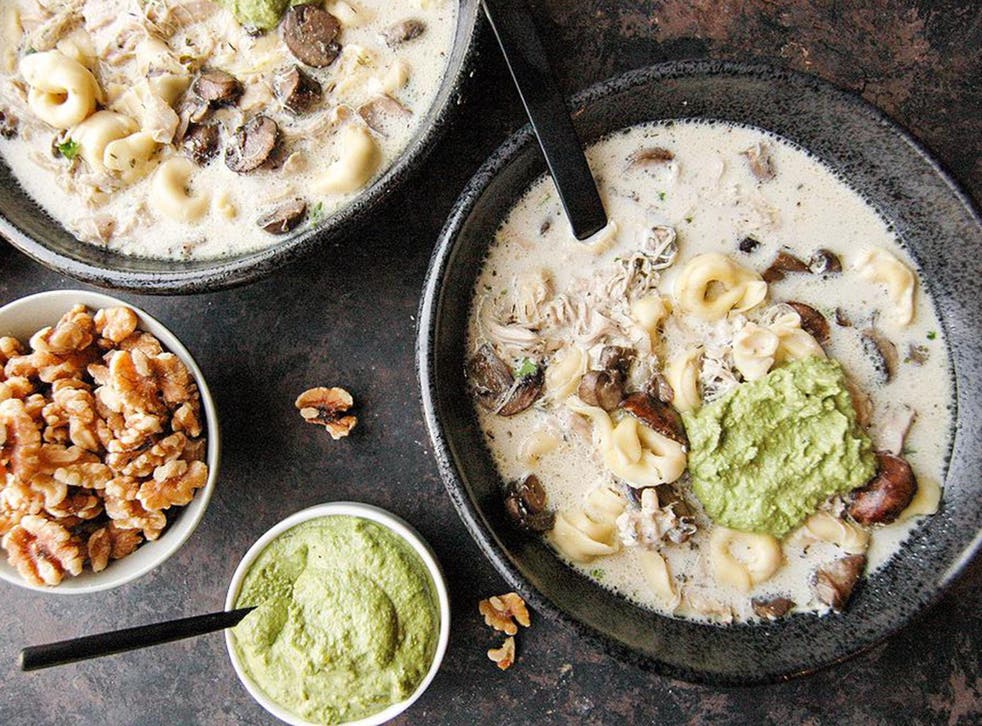 Slow cooker chicken tortellini soup
Serves: 4
450g boneless skinless chicken thighs
220g sliced baby portobello mushrooms
950ml chicken broth 
1 tsp dried thyme
1 tsp onion powder
1 tsp garlic powder
230ml heavy cream
220g dried cheese tortellini pasta
For the walnut pesto
130g walnuts
130g cups spinach
65g grated parmesan
60ml cup olive oil
2 tbsp water
1 tsp salt
Add chicken, mushrooms, broth, thyme, onion powder and garlic powder to slow cooker. Cover and cook on low for 6-8 hours, or high for 3-4 hours.
Remove fully cooked chicken from slow cooker and shred. Return to slow cooker. Stir in cream and tortellini. Cover and continue to cook on high for 15-30 minutes until noodles are tender.
In a food processor or blender, add walnuts, spinach, parmesan and olive oil. Blend until smooth, adding water as needed until you achieve a smooth consistency. Add salt to taste.
Recipe from walnuts.org
Join our new commenting forum
Join thought-provoking conversations, follow other Independent readers and see their replies