The five best ways to cook with aubergine
The deep purple vegetable are at their very best in the height of summer, and their smoky savouriness makes them a must in all sorts of delicious dishes. Pete Dreyer shares five of his favourite ways to make the most of the mighty aubergine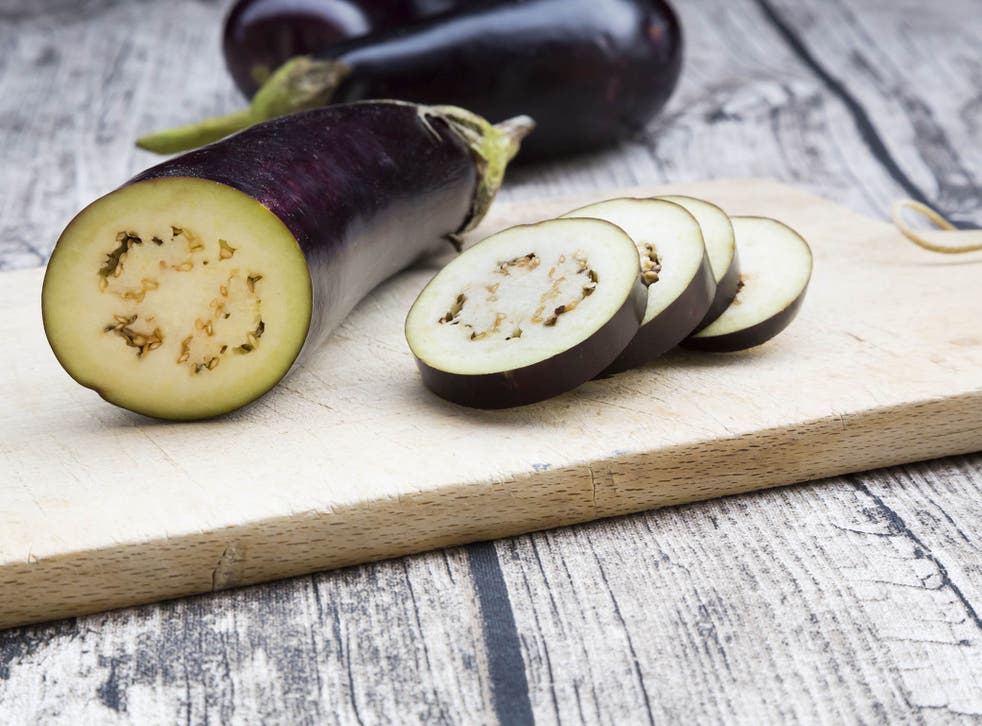 Originating in southern and eastern Asia, aubergines have long since established themselves as important staples in Mediterranean and Middle Eastern cuisine. Anyone who has visited Greece will doubtless have returned with fond memories of moussaka, built on foundations of sweet, smoky aubergine, and dishes such as ratatouille, parmigiana and baba ghanoush are equally as popular and important to their respective national gastronomic traditions.
And yet, you may well wonder why the so called "king of vegetables" was so quickly adopted by food cultures across the globe. The Romans believed aubergine to be poisonous – it's not, by the way – and called it mala insana, literally, the apple of insanity. The name stuck – melanzana is Italian for aubergine – but the suspicion did not, and nowadays, it's hard to deny that when properly cooked, aubergine is something special. It becomes wonderfully savoury with a hint of natural smokiness that makes it an excellent meat alternative for vegetarians.
That said, I've turned my fair share of aubergines into stodgy piles of beige gloop over the years. Aubergines are at their best when you've got some colour on them, but they'll absorb unpleasant amounts of oil if you give them the chance, so they should always be treated with a bit of care. So, are you ready to take on an aubergine? Here's what a few of the country's top chefs do with theirs.
Spicy Aubergine Salad by Martin Wishart
Although we're more au fait with aubergines as part of Mediterranean and Middle Eastern dishes, Martin Wishart takes inspiration from the east for his punchy aubergine salad recipe. Aubergines are great at carrying savoury flavours, so they fit perfectly amongst the powerful, umami tastes of Asian cuisine. Martin's dressing is a delicate balance of sweet, salty, sour and umami, which he splashes over rounds of lightly browned aubergine to make a deliciously simple salad.
2 medium aubergines
​100ml of soy sauce
​100ml of mirin
​60ml of rice wine vinegar
30g of caster sugar
1 garlic clove, finely chopped
4 spring onions, sliced
sunflower oil
Top and tail the aubergines and quarter them lengthways. Cut each quarter into 1cm-thick slices, cover with cold water in a bowl and leave to soak. After 15 minutes, drain and pat dry with kitchen paper.
Combine the soy sauce, mirin, rice wine vinegar and sugar then add the garlic and spring onions and set aside. In a large pan, warm enough sunflower oil to cover the aubergine. When the oil has reached 170˚C, add the aubergine and cook until soft in the middle. Remove the aubergine from the oil with a slotted spoon and drain off any excess oil. (You might have to cook this in two batches to ensure consistent cooking of the aubergine slices).
While it's still warm, add the aubergine to the dressing and mix together. Leave to rest for a few minutes before serving.
​
Andrew Wong's journey from Oxford University to kitchens in far-flung corners of China is a remarkable one, and few have matched his efforts to bring authentic regional Chinese food to the UK. This aubergine dish is typical of Sichuan, dousing the aubergine in a potent mix of fermented pepper paste, black bean sauce and chillies. It may look like a lot of chilli and pepper but don't fret – the heat is warming rather than explosive, and the whole lot is balanced with rice wine and red vinegar before being cooked down until the aubergine is meltingly tender.
300g of baby aubergine
3 tbsp of vegetable oil
1 ½ tbsp of fermented chilli bean paste
½ tbsp of black bean sauce
3 dried red chillies, cut widthways in half
1 pinch of chilli flakes
2 tbsp of Shaoxing wine
2 tbsp of Chinese red vinegar
​100ml of vegetable stock, (or chicken stock)
4 tsp sugar
To begin, remove the tops of the aubergines and cut them in half lengthways​. Add the oil to a hot wok and lightly fry off the chilli bean paste, black bean sauce, dried chillies and chilli flakes – you want to get the oil to change into a glowing red colour.
Add the aubergine halves and lightly fry before adding the Shaoxing wine, red vinegar, stock and sugar. Cook until the sauce has reduced slightly and the aubergine is tender.
Ratatouille has fallen on slightly hard times recently and is rather underrated, aside from a star turn in Pixar's excellent 2007 movie (though the dish from the movie is technically a confit byaldi, made famous by Michel Guérard and recommended to the producers by Thomas Keller). Galton Blackiston's take on the Provencal classic is quite the opposite, typically rustic and promoting the simplicity of the dish, though he does throw some fennel into the mix for an extra hit of aniseed. A perfect, warming vegetarian main, especially alongside some freshly baked bread.
225g of cherry tomatoes
1 red onion
1 medium aubergine
1 yellow pepper
2 red peppers
2 courgettes
1 fennel bulb, small
​90ml of olive oil
1 garlic clove, peeled and roughly chopped
10g of fresh basil, torn
2 pinches of black pepper
2 pinches of salt
Preheat the oven to 220°C/gas mark 7. Peel the onion, cut into quarters and then cut each quarter lengthways again. Roughly chop the remaining vegetables to a similar size and place into a large bowl with the onion.
Pour over the olive oil, add the garlic and use your hands to mix thoroughly. Spread out the vegetables in a roasting tray and season with salt and pepper. Place the roasting tray in the oven. Once the vegetables have started to colour, around 10-15 minutes, add the tomato and basil​.
Mix well and return to the oven for a further 20 minutes, or until the vegetables are well coloured but remain reasonably crunchy in texture. Remove from the oven, season to taste and serve.
Scott Hallsworth's recipe makes a fantastic accompaniment to a meaty main, but is equally at home sitting in a bowl of fluffy white rice. Scott spent six years as head chef at Nobu, so it's no surprise that he looks to pair his aubergine with another Asian ingredient – brown miso. His recipe is a little more complex than those above, but elements such as the pickled daikon and den miso sauce can be made in advance. Finish the dish by deep-frying your aubergine chunks, before baking with your den miso sauce to create a wonderfully sticky glaze.
Aubergine
1 large aubergine, peeled
Den miso sauce
400g of miso paste
​225g of caster sugar
​150ml of sake
​150ml of mirin
Pickled mooli
100g of mooli, peeled
​50ml of rice vinegar
10g of sugar
1 sheet of kombu, 5cm long
1 pinch of salt
1 tbsp of yuzu, zest only
To serve
50g of walnuts, toasted, chopped
3 pinches of sesame seeds
1 pinch of sanshō
½ lemon, cut into wedges
To make the pickled daikon, bring the vinegar, sugar kombu, salt and yuzu zest to the boil in a medium saucepan and stir until the sugar has dissolved. Thinly slice the daikon and add to the pickling liquid. Remove from the heat and leave to infuse for 1 hour​.
Food and drink news

Show all 35
Meanwhile, make the den miso sauce. Heat the sugar with the sake and mirin until dissolved, then remove the pan from the heat and whisk in the miso paste​. Preheat a deep fryer to 180°C and an oven to oven to 220°C/ gas mark 7. Cut the aubergine into seven large chunks and deep fry until golden brown. Drain on kitchen paper, then place on a baking tray. Coat each piece with a generous spoonful of den miso sauce and bake in the oven for 4 minutes, until the miso begins to caramelise.
Arrange the aubergine pieces on serving plates and garnish with the walnuts, sesame seeds and sanshō pepper. Spoon a little of the pickled mooli alongside the aubergine and serve immediately with a wedge of lemon.
Although aubergine is delicious inside a wrap, it can also be used as a clever replacement for the wrap itself, as Alfred Prasad demonstrates. By brushing the aubergine slices with oil and griddling them, the aubergine retains enough texture to hold a filling, whilst still having that pleasant, caramelised finish on the surface. Alfred fills his aubergine rolls with a delicious mix of gently-spiced quinoa and paneer, before finishing each roll with a handful of crunchy red slaw. A delicious vegetarian snack that could easily be scaled up to feed a crowd.
Aubergine
3 medium aubergines
1 tsp cumin seeds, toasted
1 pinch of salt
4 ½ tbsp of olive oil
Quinoa and paneer filling
100g of quinoa
1 small onion, chopped
1 tsp ginger-garlic paste
¼ tsp ground turmeric
¼ tsp chilli powder
​100g of paneer, grated
1 tsp garam masala
¼ bunch of coriander, chopped
1 dash of vegetable oil
1 tsp salt
Crunchy vegetables
1 red beetroot, coarsely grated
​2 carrots, coarsely grated
1 red pepper, cut small
Wash and cook the quinoa as per packet instructions, using water or stock. Drain and set aside​. Mix 3 1/2 tablespoons of olive oil, toasted cumin and salt in a bowl.
Trim the aubergines and slice lengthways into 4mm thick slices. Brush the slices generously with the oil marinade. Place a griddle pan or large frying pan over a medium heat and add 1 tablespoon of olive oil. Once hot, fry the aubergine slices for approximately 2-3 minutes on each side until soft and coloured.
Once all the aubergine slices are cooked, set aside on kitchen towel to drain. For the paneer and quinoa filling, place a non-stick pan over a medium heat and add vegetable oil. Once hot, add the onion and sauté until a light golden brown colour. Add the ginger-garlic paste, turmeric, salt and chilli powder and sauté for a further 2 minutes. Add the cooked quinoa and cook for a further 5-7 minutes, then add the grated paneer and remove from the heat. Finish with garam masala powder and chopped coriander​.
Lay out the aubergine slices on a chopping board. Spread a generous layer of the filling on top of each and sprinkle over the vegetables. Roll up each slice to enclose the filling. Stack the aubergine rolls onto plates and serve immediately.
For more seasonal recipes, visit greatbritishchefs.com
Register for free to continue reading
Registration is a free and easy way to support our truly independent journalism
By registering, you will also enjoy limited access to Premium articles, exclusive newsletters, commenting, and virtual events with our leading journalists
Already have an account? sign in
Register for free to continue reading
Registration is a free and easy way to support our truly independent journalism
By registering, you will also enjoy limited access to Premium articles, exclusive newsletters, commenting, and virtual events with our leading journalists
Already have an account? sign in
Join our new commenting forum
Join thought-provoking conversations, follow other Independent readers and see their replies