The Independent's journalism is supported by our readers. When you purchase through links on our site, we may earn commission.
Wines of the week
8 summer red wines that are perfect for chilling
During the summer, which we are officially in now, go against usual protocol and keep reds chilled to prolong them after opening, says Terry Kirby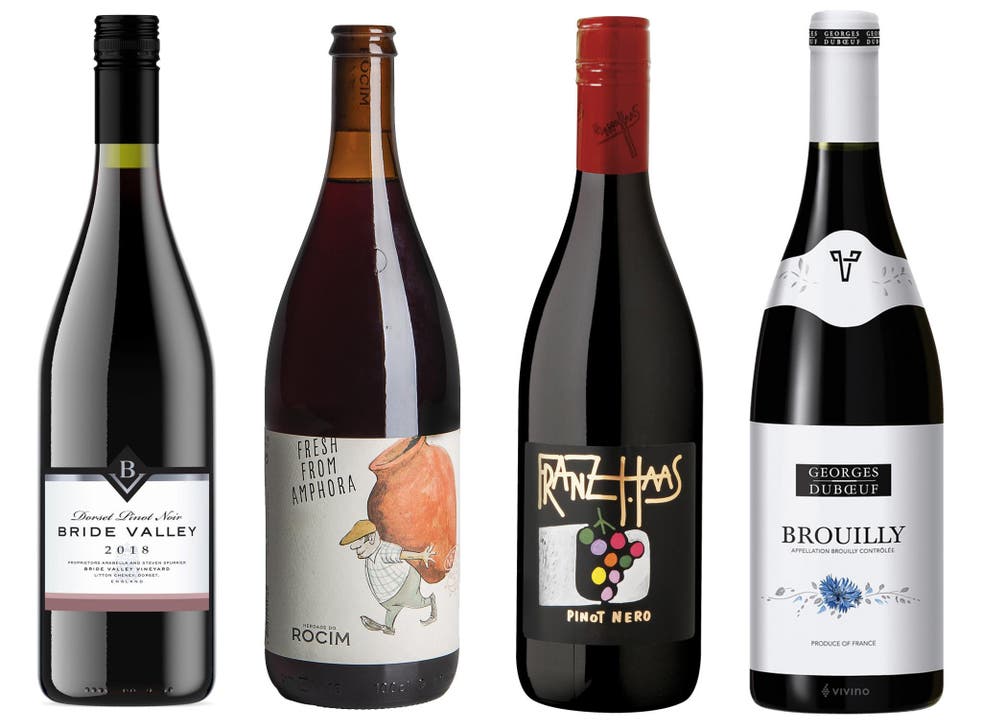 One evening this week, I sipped a glass of what I had thought was a very pleasant and full-bodied Aussie red and realised the wine wasn't quite as smoothly satisfying as it had been when I opened the bottle a couple of nights previously: the brambly, dark fruit flavours were flat, the mouthfeel flabby, there was a vinegary aftertaste.
The cause was possibly that the bottle had been open one day too long, but more likely that it was a humid evening after a very warm couple of days and the bottle had been sitting around in the kitchen all that time.
The lesson here is, firstly, that while many reds, particularly "big" wines can last two or three days after opening, they can deteriorate quickly in hot weather and that very warm conditions can, even with just opened robust red wines, simply flatten the taste.
And the answer is to keep opened wines out of the heat – put them a cool dark corner, in a cellar or on a stone floor – but also to chill them, opened or not in the fridge door for half an hour or so to sharpen and cleanse the taste and brighten the flavours, making for a more refreshing mouthful on a warm evening.
I know many will be resistant to it – and it will not work for your finest claret or Rioja – but with lighter wines or those made from gamay or pinot noir it can work wonders. And for some, it's a genuine revelation to taste a chilled red for the first time: more substantial than rose or a white and perfect with lighter foods and grilled fish or even with that socially distanced barbecue we are now able to have with our friends and families.
The gamay grape used in Beaujolais Villages wines is the definitive light chillable summer red and are always very food friendly, whether it is charcuterie, an omelette or pan fried tuna, so two suggestions here, both of which benefit from that full half hour in the fridge: George Duboeuf, who sadly died earlier this year, was the name always associated with Beaujolais, which he did much to popularise and the Georges Duboeuf Brouilly 2018 (£9.50 sainsburys.co.uk) is a lovely, crunchy, black cherry and milk chocolate introduction to the style and from the most southerly of the Village appellations; a great one for those barbecues, kept out of the sun and perhaps stored in the same ice bucket as the whites and beers. Somewhat more elegant is the Domaine Andre Colonge Fleurie 2017 (£15.20 tanners-wines.co.uk; £15.72 richardgrangerwines.co.uk) which has deceptive depth under the floral aromas and bright red fruit flavours
English wine week ends today and getting a great still pinot noir from the grapes which work brilliantly in the country when made into sparkling wines is the ambition of many domestic producers. At wine expert Stephen Spurrier's Dorset vineyard, he produces sparkling wines and, in 2018, a small amount of still wine because of the exceptional quality of the vintage. The silkily gorgeous Bride Valley Pinot Noir 2018 (£18.28 bridevalleyvineyard.com; £21.95 dorsetwine.co.uk) is packed with summer fruit flavours like cherries and raspberries, with just a touch of oak to add a little texture.
In Kent, the Bolney estate, whose Blanc des Blancs I recommended last week, also produced an elegant 2018 pinot noir, the Bolney Estate Pinot Noir 2018 (£17.99 waitrosecellar.com) again lightly oaked with summer fruitsboth of which need serving at cool cellar temperature or perhaps 20 minutes in the fridge, so show them at their best.
In the Alto Adige region of northern Italy, bordering Austria and Switzerland, pinot noir is pinot nero, and the Franz Haas Pinot Nero 2017 (£25.49 agwines.com; £27.50 winedirect.co.uk) has black cherry and plum flavours with a fuller mouthfeel than the English pinots and an Alpine freshness to it; gorgeous with a plate of mixed charcuterie or grilled vegetables. In the German region of Pfalz, the Andreas Bender Pinot Noir 2018 (£17.75 wineswithattitude.co.uk) is also light, fragrant and fruity, and should be served cool although the wine is substantial enough for meatier dishes.
Sometimes, less obvious sources provide lighter reds. Two slightly unconventional bottles to end here from areas normally known for more robust and warming, rather than chilling, reds….The biodynamic RAS Rouge a Siroter, Mas des Caprices 2018 (£14.34 or £12.90 each for case of six, jascots.co.uk) hails from the Fitou region of the Languedoc, but this is perfect summer drinking – a light quaffable Grenache/Carignan blend, pure, red fruit flavours, very food friendly – think like southern France with a tomato tatin or grilled spatchcocked chicken.
The Alentajo region of Portugal is also home to straight up full-bodied reds, but for something really out of the ordinary try the Herdada do Rocim Fresh from Amphora, Alentajo 2018/2019 (1lt £18.62 greatwinesdirect.co.uk;£22.00 oldbridgewine.co.uk) a 'natural' wine made from a mix of local grapes with minimal intervention in clay amphora – as wine used to be made in ancient times – and a beguiling mix of light, bright cherry fruit flavours and an underlying savoury earthiness, which is emphasised by some chilling. Made in 1litre bottles so ideal for socially distanced summer drinking with friends, whether the weather is on our side or not.
Register for free to continue reading
Registration is a free and easy way to support our truly independent journalism
By registering, you will also enjoy limited access to Premium articles, exclusive newsletters, commenting, and virtual events with our leading journalists
Already have an account? sign in
Register for free to continue reading
Registration is a free and easy way to support our truly independent journalism
By registering, you will also enjoy limited access to Premium articles, exclusive newsletters, commenting, and virtual events with our leading journalists
Already have an account? sign in
Join our new commenting forum
Join thought-provoking conversations, follow other Independent readers and see their replies