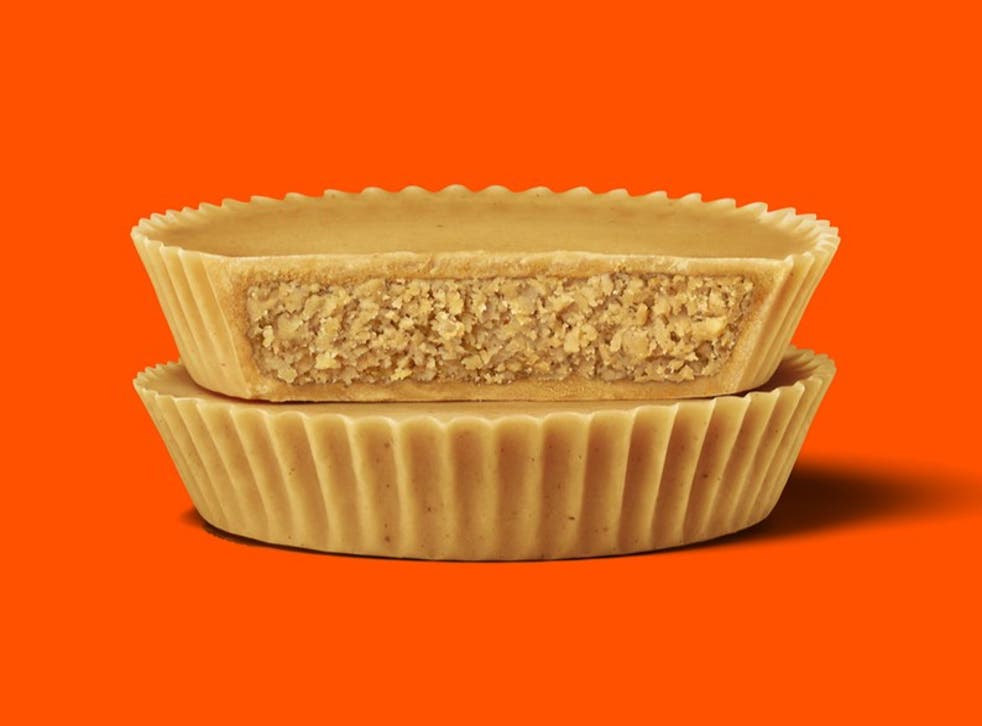 Reese's has launched a limited-edition cup made entirely from peanut butter
Peanut butter lovers rejoice, you can now ditch the chocolate for a candy shell
Leer en Español
Reese's is set to drop a double dose of peanut butter, minus the chocolate, with its new Reese's Peanut Butter Lovers cup.
For the first time in its 90-year history, the Reese's brand is stripping back its beloved cups to their most extreme form, with an even more peanut buttery flavour. The new cup swaps out the chocolate exterior for a peanut butter candy-flavored shell.
News of the limited-edition flavour came on Monday, otherwise known as Peanut Butter Lovers Day, a US national appreciation day for fanatics of the jarred protein-rich mixture.
"While launching a Reese's Cup with absolutely no chocolate might come as a shock, we're giving the truest peanut butter fans something to go wild about," said Reese's spokesperson Margo McIlvaine.
"The frenzy that comes with changing an icon like the Reese's Cup is real – but you can still enjoy the classic plus get more peanut butter flavour with a new option that's every peanut butter lover's dream!"
A version of the Reese's Peanut Butter Lovers cup was trialled in 2019 and 2020, and got a great response. Prompting the improved Reese's Peanut Butter Lovers cup to be rolled out in early April. It is so far unclear as to whether UK retailers will sell the snack, but keep an eye out for those selling the new snack online (retail price will start at under £1 for a 40g packet).
It's rumoured that Hershey's, Reese's parent company, is also planning to announce vegan chocolate alternatives soon.
Another recently released peanut butter edition includes Marmite's curious Smooth Peanut Butter spread, in addition to its crunchy version. The new pot seamlessly mixes the yeast paste with peanut butter.
Peanut butter is an increasingly popular snack in the UK. Sales for peanut butter in British supermarkets overtook jam in 2020, totalling £98.9 million, compared to jam sales at £96.9m, from April 2019 to 2020, according to IRI data.
Join our new commenting forum
Join thought-provoking conversations, follow other Independent readers and see their replies