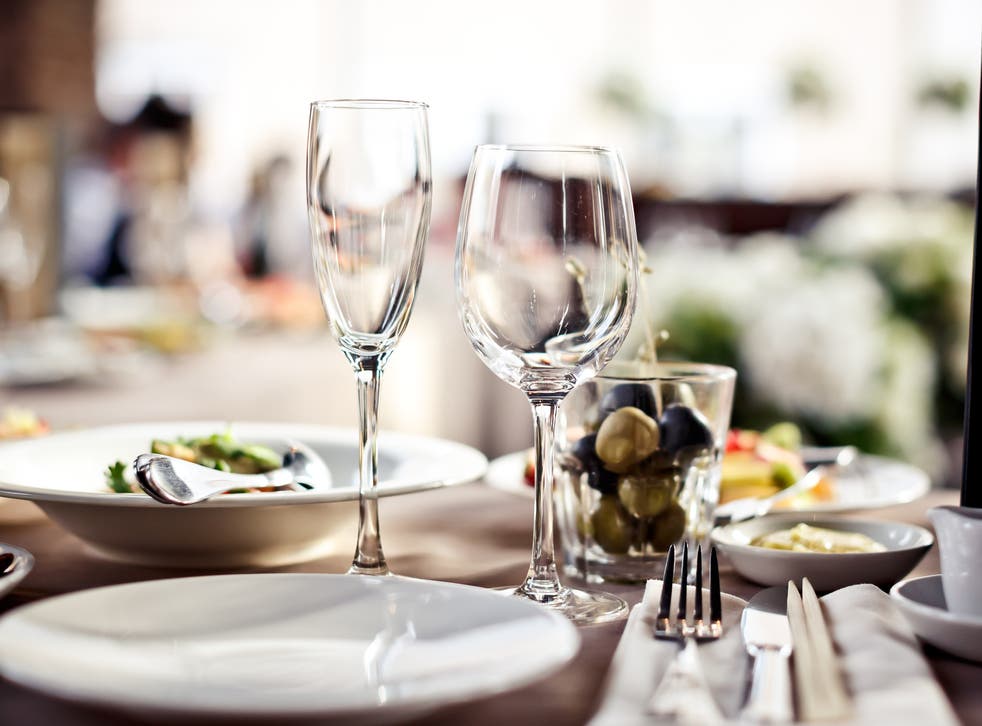 Dublin restaurant says it will remove 'self-entitled, regulation-flouting influencers' if they break 14-day travel quarantine rule
'I know these people think that the world revolves around them and that they are somehow above the regulations, but they need a serious wake up call,' restaurant owner states
Sabrina Barr
Wednesday 05 August 2020 13:20 Comments
A restaurant in Dublin, Ireland has said it will refuse service to "self-entitled influencers" who do not abide by the country's quarantine rules after going on holiday during the coronavirus pandemic.
In January 2018, The White Moose Café in Dublin made headlines after announcing it was banning all bloggers from the establishment, after refusing the request of a 22-year-old YouTuber who asked to stay at the hotel for five nights free of charge.
Two years later, the establishment has issued another warning to influencers, calling out those who are not self-isolating after travelling to Ireland from other countries.
In a post shared on The White Moose Café's Facebook page, its owner, Paul Stenson, said that he has recently become aware of "a number of Irish influencers who have recently returned from red list countries" who "have shown a blatant disregard for public health advice by not restricting their movements upon return".
Mr Stenson provided several examples, including one influencer who "flew home from Spain and the very next day posted to her Instagram Story asking followers if they wanted to see what she was buying in an Aldi store".
According to the restaurant owner, another influencer was seen dining at a restaurant "a day after flying in from Ibiza", while "another Instagram personality" hosted a birthday party just a few days after flying into Ireland from a country in the "red zone".
"If we are made aware that an influencer is in our cafe during their 14-day quarantine period, they will be removed from the premises immediately," Mr Stenson said.
"I know these people think that the world revolves around them and that they are somehow above the regulations, but they need a serious wake up call."
Mr Stenson stressed that "under no circumstances" will "regulation-flouting influencers" be permitted to use The White Moose Café's services while putting the health of members of staff and other customers at risk.
"These self-entitled, inconsiderate, regulation-flouting influencers may not care about putting their own friends and family at risk, but under no circumstances will they jeopardise the safety of my staff and customers," he said.
The White Moose Café's Facebook post has garnered more than 4,000 reactions on the social media platform since being posted on Wednesday morning.
The Health Service Executive of Ireland states that if a person arrives in Ireland after being overseas, they will need to "restrict their movements" for 14 days unless they are travelling from a "green list location".
This regulation applies to people including Irish citizens who are returning home from abroad, people who are not exhibiting any symptoms and individuals who have tested negative for Covid-19 in another country, the organisation outlines.
The directory of "green list locations", which is reviewed every two weeks by the Irish government, currently consists of countries including Finland, Norway, Italy, Lithuania, Greece and Greenland.
For individuals who need to restrict their movements for 14 days after travelling to Ireland, this means not going to work, not using public transport, not having visitors at their home, not visiting others and not going to shops "unless it's absolutely necessary".
Register for free to continue reading
Registration is a free and easy way to support our truly independent journalism
By registering, you will also enjoy limited access to Premium articles, exclusive newsletters, commenting, and virtual events with our leading journalists
Already have an account? sign in
Join our new commenting forum
Join thought-provoking conversations, follow other Independent readers and see their replies