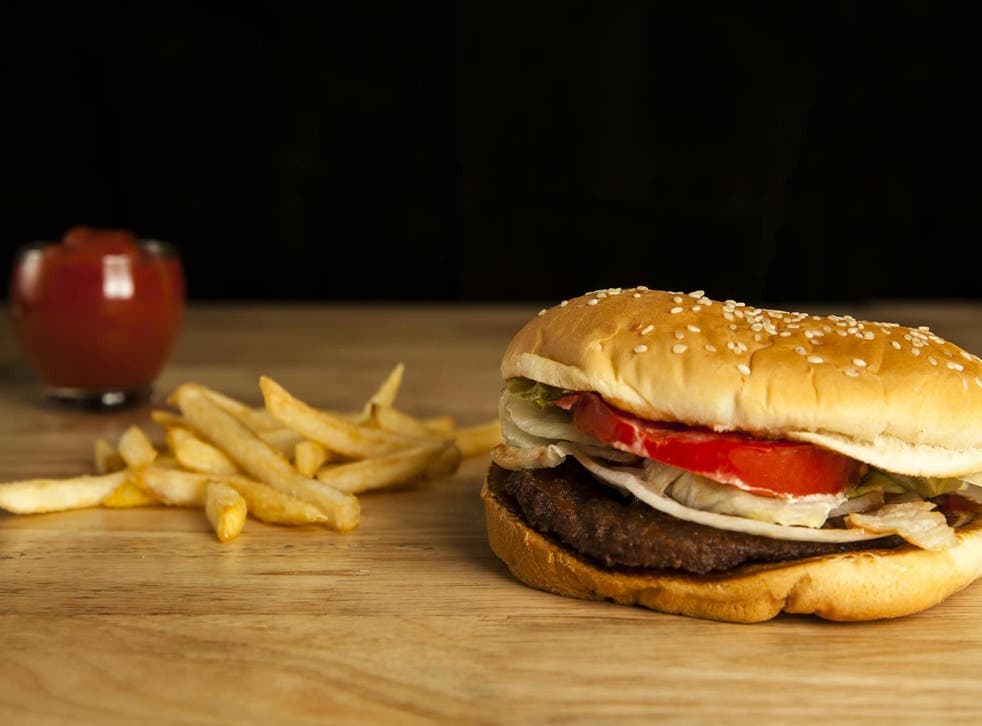 Restaurant manager turns up at customer's house after she leaves three-star review
'Maybe next time I'll try the pizza'
Leaving online reviews might be common practice nowadays, but that's not to say we've become any better at handling criticism.
When Yesha Callahan, deputy managing editor of digital magazine The Root, left a three-star review for a new pizza parlour, she was hardly expecting a response, let alone for the restaurant's manager to turn up at her front door just a few hours later to "redeliver" her order.
Callahan had ordered a burger and zeppoles from La Porchetta, a new pizzeria in Sterling, Virginia, and was less than impressed with her meal.
At the request of the delivery person, she wrote a review on Yelp, describing the burger as "dry and unseasoned" and lambasting the zeppoles, deep-fried Italian pastries akin to doughnuts, for having "barely any powdered sugar on them".
Chef Kamrul Islam throws chilli powder in the face of customer David Evans
"Maybe next time I'll try the pizza," she concluded.
In usual circumstances, that would have been that, however, Callahan heard a knock at her door a few hours later, shortly after she'd gone to bed.
"I live alone. People rarely visit without warning me first. So needless to say, I was startled," she explains in a detailed report of the incident on The Root.
Deciding not to answer the door, Callahan then received a phone call from an unknown number, which she chose not to answer.
The unknown caller rang again and on this occasion, after Callahan didn't answer, left a voicemail:
"'Hello, this is [inaudible name], the manager of La Porchetta. I am outside your door. I want to speak to you about your Yelp review,' the heavily accented Middle Eastern voice said," she writes on The Root.
Callahan responded by phoning the police, who advised her to submit a police report and reassured her that they would patrol the local area to ensure she was safe.
"The experience was unsettling because a random stranger felt that it was ok to show up at my doorstep at 10pm at night, when he could have easily left a message on Yelp," Callahan told The Independent.
Man complimenting Shake Shack chefs goes viral
"People have gotten killed for less and who am I to say what his intentions were? Or believe what he said his intentions were?"
After several attempts to inform Yelp about the incident, the review site issued an apology to Callahan on Twitter:
"We're very sorry to hear about this and have escalated the issue with our delivery partner.
"We've confirmed that they are investigating and taking appropriate action, including terminating the restaurant's contract for violation of their terms of service."
Callahan also updated her initial review of La Porchetta to reflect what had happened, prompting further negative reviews to flood in.
"How is this page still up?" wrote one person, "I guess Yelp is ok with stalker managers showing up at a customer's house and harassing them."
Responding to the incident, a spokesperson for La Porchetta told The Independent that the mistake occurred because Grubhub, where the order had been placed, had an incorrect description of their burger.
"Grubhub had the wrong description of just a burger to include lettuces and tomatoes and that is not what we have on our menu or our website," they said.
"Her order came in at around 7pm and was delivered at around 8pm. Callahan wrote her first review at 8:36pm. Once the manager saw it, he made a judgment to offer a replacement order and deliver it himself, this was at 10pm.
"The only reason why the manager went there is to take the replacement order and personally apologise to her.
"We just opened three weeks ago and we were trying to impress our customers, but it is unfortunate that we sent the wrong message by attempting the second delivery to correct the first mistake.
"I think our emotions just got the best of our business judgment, 2e should have waited for a better solution. We sincerely just wanted to fix our mistake and we never intended to do anything negative or to make someone feel uncomfortable at all."
Join our new commenting forum
Join thought-provoking conversations, follow other Independent readers and see their replies