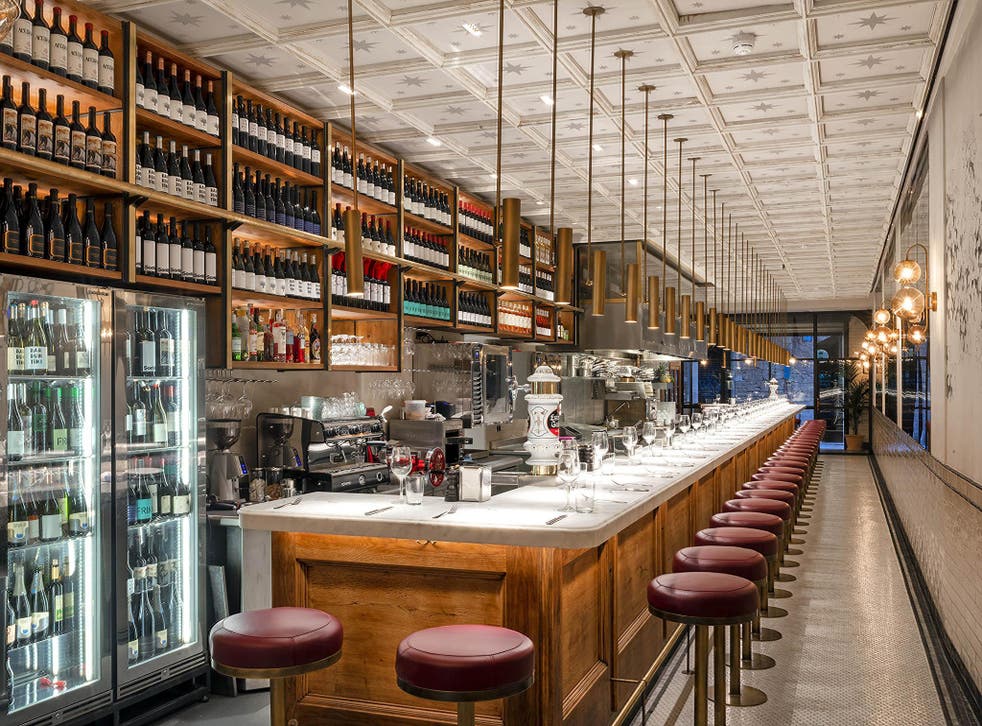 Restaurant review, El Camino, Mallorca: An Englishman beats the Spanish at their own game
More often than not, the restaurants you go to on holiday are worse than bad, but we're so happy to not be at work they get away with it. But Ed Cumming finds a spot that in Palma up to the mark
I have worked out why I take holidays. It's quite simple really. They turn me into a moron. I drive like a 90-year-old, hunched over the wheel, trundling vacantly down bus lanes, fumbling for the lights, apologising to other drivers with the palm of my hand.
I pass days like an idle tycoon, moving from coffee to rosé on the crack of noon, reading thrillers, playing cards and vaguely wondering if I ought to be doing something more important with my life.
Yesterday, at the butcher's counter of a Portuguese supermarket, I felt like I was recovering from a stroke. "Salchicha," I said, pointing at various tubes of meat in the fridge counter.
Sensing weakness (mine) and the opportunity to have a laugh (his) he moved his finger in a vague figure of eight over different meats, like the mechanical claw in one of those arcade games.
"Si," I would say, and watch as his hand descended on horse brain or dog foot or some other animal part I couldn't really present to my aunt.
I toyed with the idea of abandoning him altogether, heading to the vegetable counter and using the moment to announce to my extended family I was vegan, but just then he took pity on me.
Being on holiday melts my brain and I love it. Or rather, I love the feeling of returning. When I set foot on the Piccadilly Line at Heathrow, back safely in my field of competence, I feel like the offspring of Jason Bourne and George Clooney's character from Up in the Air, laughing at the tourists as they try to shove their new Oyster cards into the machine. Fools, I think. I was like you once.
This year I've realised the same is true of restaurants, too. Tourist spots get away with egregious crimes against hospitality because we are so stunned not to be in the office. The typical example is the holiday wine, irresistible in the villa but undrinkable in the UK, but croquetas are a better test.
This, at least, is the inescapable conclusion of a visit to El Camino, Eddie Hart's perfect little tapas bar in Palma, Mallorca. At other "charming" local tapas restaurants, the croquetas are chewy potato cylinders, redolent of the deep-freezer and the bad fryer. At El Camino are the real deal, perfect little spheres of golden crunch that gives way to oozing béchamel.
With his brothers Sam and, latterly, James, Eddie has done more for the reputation of Spain among self-regarding central Londoners than any living Spaniard, expect possibly Pedro Almodóvar.
Their restaurant, Barrafina, is as good as it has ever been. But by his own admission, Eddie was hitting it too hard in London, and had one row too many with his brothers.
Seeking a quieter life, or at least an equally noisy life in a slightly quieter town, he has moved to Palma, where his grandparents lived and where he and his brothers spent holidays as children. I went to interview him for the magazine of a low-cost airline, and liked it so much I went back on my own tab afterwards.
It's a long, thin elegant room, cool in the sense of providing a respite from Palma's hot dusty afternoons, and also in that it has clearly had some serious thought put into its design.
Attention to detail is everywhere you look, in the tiles and the lighting and the oak panelling. You sit at a marble counter, as at Barrafina, where you can watch the chefs prepare the classic tapas and a few of their own twists. We drank cold Estrella Galicia, one of the greatest lagers, and wines from all over Mallorca.
We ate banderillas of olive and anchovy; more anchovies, firm and fresh and gleaming under the lights that hang above the plates; a plump octopus tentacle offset by the slightly piquant mojo rojo salsa; milk-fed lamb; red mullet on a bed of golden-yellow rice; wedges of lettuce with still more anchovies and crisped pancetta, many of those croquettes.
Many of the staff are old Barrafina hands who moved back to Spain, and you can tell from their slickness and impeccable English. By holding a restaurant abroad to London standards, Eddie and his business partner Samuel prove the strength of the scene at home, and reveal the incompetence of so much of what is offered to travellers.
I expect the locals can't stand it; what self-respecting Mallorquín would relish being beaten at their own game by an upstart foreigner, and an Englishman worst of all? But being beaten they are. Hammered, in fact.
Still, without any locals, there's plenty of space for us, the Germans and Swedes and Irish and Brits, the insensible unthinking hordes of idiot tourists, having their expectations flipped upside down.
Would I go back? Yes.
Should you go? Yes, if you're in Palma, although it's not a restaurant to base the holiday around.
Could you take your parents? Yes.
Register for free to continue reading
Registration is a free and easy way to support our truly independent journalism
By registering, you will also enjoy limited access to Premium articles, exclusive newsletters, commenting, and virtual events with our leading journalists
Already have an account? sign in
Register for free to continue reading
Registration is a free and easy way to support our truly independent journalism
By registering, you will also enjoy limited access to Premium articles, exclusive newsletters, commenting, and virtual events with our leading journalists
Already have an account? sign in
Join our new commenting forum
Join thought-provoking conversations, follow other Independent readers and see their replies