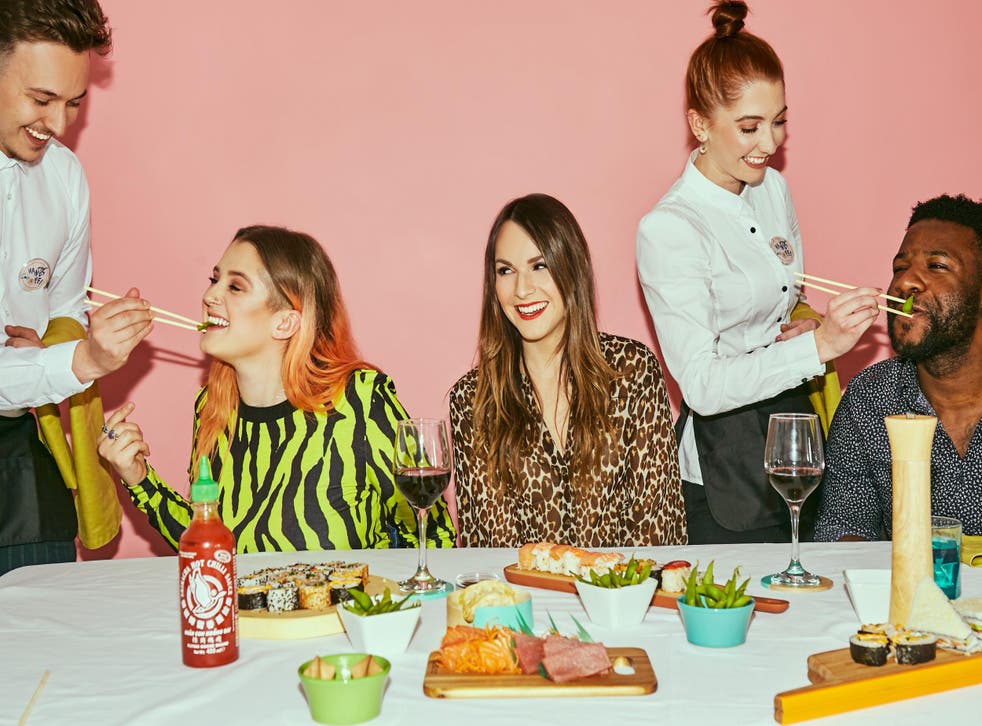 New hands-free dining restaurant will feed you dinner directly into your mouth
If you miss your parents using the "Choo Choo train" to plonk a spoonful of food into your mouth as a baby, you're in luck.
One restaurant is hoping to alleviate some of the pressures from dining (cutting up food, picking up a glass etc) by feeding you dinner directly into your mouth.
The pop-up restaurant, aptly called "Hands Off!", is inspired by the Bangkok tradition where it is popular for guests to be honoured and treated with the upmost respect and notably by being served by hosts.
So, whether your hands are aching from Whatsapping your friends all day, or you simply lack the energy to lift a paper straw to quench your thirst, diners now have the chance to sit back and let others do the "hard work" for them.
Opening its doors next week (yes, they will be opened for you), customers will be greeted with a tasting menu created by restaurant partner Feng Sushi in association with the event's organisers, tastecard.
The 20 best food scenes in film

Show all 20
Dishes served at the eatery will include Nippon "mock" duck (a Chinese pancake, with cucumber, spring onion and caramelised tofu and hoisin sauce), salmon, tuna, and Japanese omelette nigari and vegetarian rolls.
Better yet, desert – a chocolate and strawberry mochi, which is a Japanese rice cake – is included.
Tickets to the "hands-free" dinner cost £20, with 100 per cent of the proceeds going to the charity Mary's Meals, which sets up school feeding programmes in some of the world's poorest communities.
The restaurant will run from 11-14 Jun from 7-10pm in London.
Hands-free dining never sounded good.
Find out more information about "Hands Off"! here.
Join our new commenting forum
Join thought-provoking conversations, follow other Independent readers and see their replies