Levan, Peckham, restaurant review: The epitome of boujee-millennial dining in 2019
Conveniently near the station, on-point interiors, low-intervention wines and the food to match: Ed Cumming finds another reason worthy of visiting the area
Thursday 18 July 2019 17:03 Comments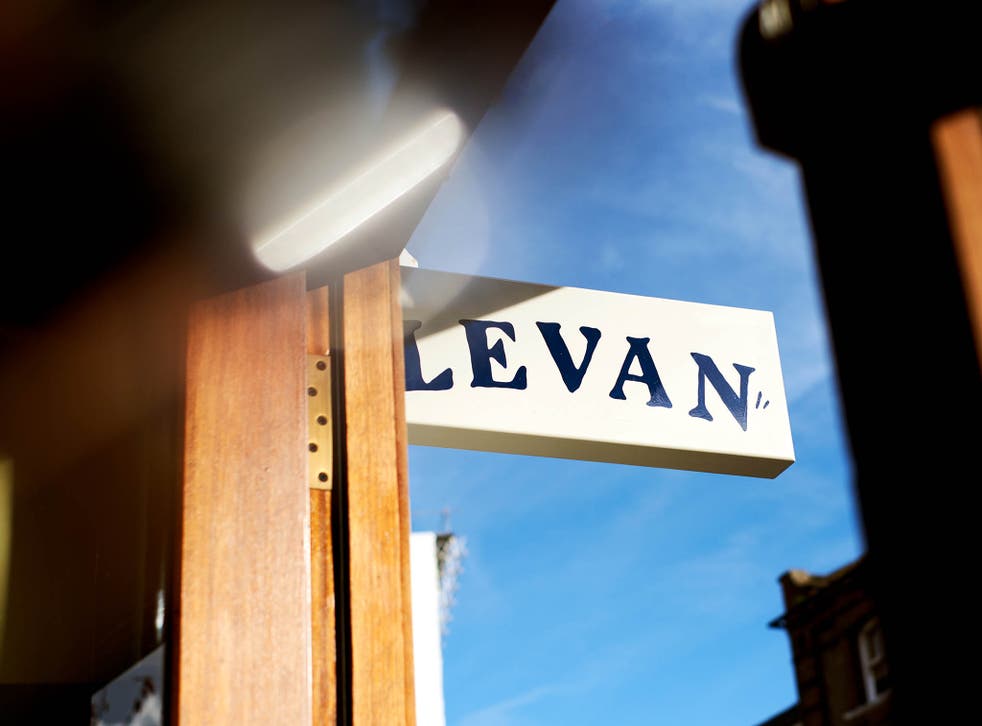 Lots of people love Levan, and when I say people, I mean critics and the kinds of foodie Instagrammers I look up when life feels too meaningful. Who's to say they can be trusted?
Still, you can see why. It's a forward-thinking bistro with a vaguely intimidating "low-intervention" wine list, a changing menu of European dishes and bright, good-looking knowledgeable young staff.
It ticks lots of the 2019 boxes, in other words. In fact if a Martian wanted a single London restaurant to sum up the boujee-millennial aesthetic of the past two years, you could do worse than send them here. A better bet than some, anyway, cough Gloria cough.
Levan is in Peckham, which means it still has a captive audience. The area has more affluent young types than it once did, and there are other options, like Artusi and Kudu and Begging Bowl and Peckham Bazaar, but the supply of appropriate venues has yet to catch up with all the new demand.
Mercifully for out-of-borough visitors, Levan is right by the station. I recently heard of someone moving to Peckham because it was convenient for Shoreditch, a sentence you can use to provoke incredulity in your dad or anyone else who remembers London in the 1970s.
The main dining room is roughly square, with shelves full of wine and records shielding the kitchen. It's named after Larry Levan, a DJ. No idea. The walls are painted a deep confident blue.
A counter faces onto the street, helping passersby see the kinds of people they might get to hang out with if they head in. One of the toilets must be the smallest in London, and presumably enjoyed a previous life as a Hoover cupboard or priest hole.
On my first visit I went for weekday brunch with a friend who'd just had a baby. The highlight was a large and welcoming croque monsieur with a generous layer of bechamel, and the only minor disappointment was a white chocolate and miso bun, which strayed into that slight Oxo-cubeishness miso is prone to when it's used in surprising places.
I came back for dinner a week later. It hasn't been open long but already has a keen following. Initially we were only offered a counter seat at 9pm, as if we were Spanish, but when we turned up an hour early they accommodated us without fuss.
The menu is longer than you'd expect, with snacks and sharing plates and larger sharing mains and cheese and desserts, all priced between £6.50 and £18.50, a mixture of the comforting, like the girolle, pea and goat's curd tortelli, with the somewhat unexpected, like lamb sweetbreads with radish, sorrel and soy caramel. For £41 they do a "chef's menu" of five sharing courses, which we went for.
When it's good, Levan is really good. "comte fries", potent little Jenga bricks made from chickpea flour, except much better than that sounds, covered in a pile of more grated comte.
Avocado, coffee and citrus fruits 'threaten global food security'
A piece of pert trout, skin crisped but flesh all translucent pink and orange, draped with strands of monks beard and wild fennel; charred lettuce sprinkled with grapefruit and crushed pistachios; a magnificently sweet and sticky nectarine tarte tatin: these are worth the visit on their own.
Where things went off course it was mainly through fussiness. A plate of tomatoes swam in a gratuitous ponzu and miso dressing. A blameless scallop was sacrificed to pool of XO sauce. With two glasses of wine each, one a comically lurid Westwell Pink, like a student club cocktail, the bill came to just under £70 each.
I wonder what Del Boy would make of it all?
Should you go? Yes.
Would I go back? Yes.
Could you take your parents? Yes, and they'd be reassured about your new neighbourhood.
Register for free to continue reading
Registration is a free and easy way to support our truly independent journalism
By registering, you will also enjoy limited access to Premium articles, exclusive newsletters, commenting, and virtual events with our leading journalists
Already have an account? sign in
Join our new commenting forum
Join thought-provoking conversations, follow other Independent readers and see their replies