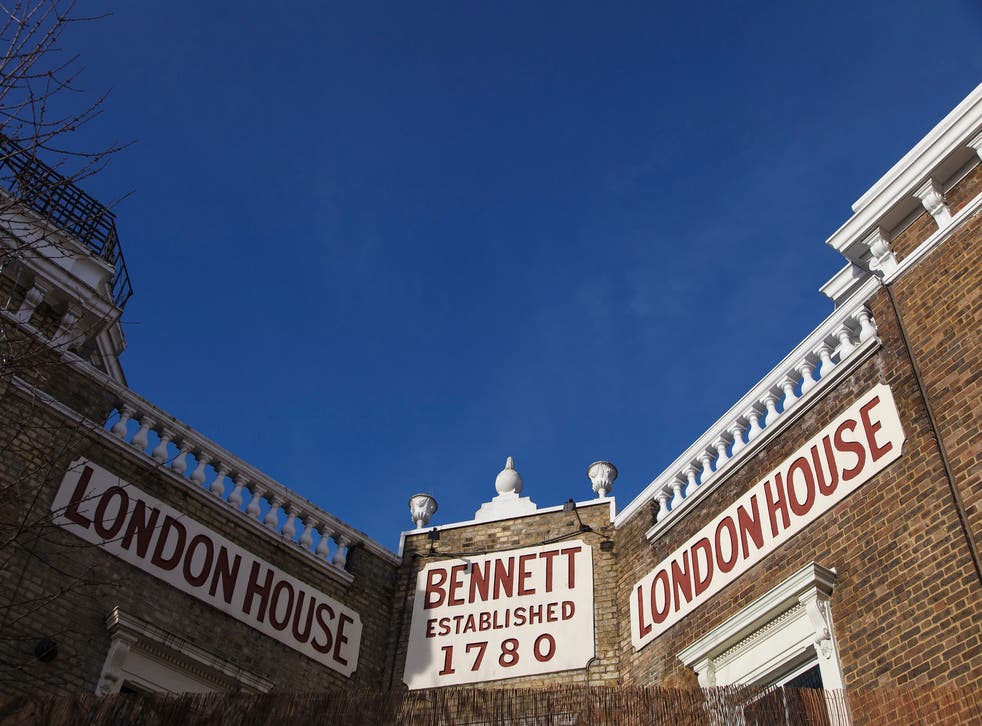 London House, restaurant review: Fabulous, fantastic, formidable - any and all would describe Gordon Ramsay's latest
I think I've been doing this lark just long enough to know that when reviewing a Gordon Ramsay establishment, you're meant to start off with some long anecdote about how you crossed swords with the effing blond years ago, spat at him in his own restaurant, and vowed to destroy his evil business empire in your remaining days on earth, if it's the one thing you ever do. Alas, I'm a bit jejune for all that. So let's just crack on and talk about the food, shall we?
Oh, actually, wait a second. There was this one time when our paths crossed. On reflection, I think I'd better tell you about that. Dereliction of duty not to, etc.
I was 18 and working as a waiter at Common Ground, a blissful café in Wandsworth Common, south London, run by a wonderful Geordie we called "Ron" Rooney, and his extremely charming, Independent-reading wife. Me and my mate Simon had answered a local ad and found work clearing Ron's cellar, cleaning his toilet, and painting his walls. Eventually he gave us jobs as waiters. Founding waiters, we were. Soon after, Ramsay, who lived nearby, came in.
Penne pasta with hot tomato sauce he ordered, off the kids' menu, and I took his order. A bit later, I gave it to him, or rather his kid, and he was very nice about it. Gordon was pleasant too, and thanked me with what seemed sincerity. Then I served some other posh customer cupcakes, or some such. That's the extent of my dealings with Gordon Ramsay.
For his latest opening – not far away, in fact, in Battersea – we took my mother-in-law and her partner, Chesh, who knows a lot about food. So much, in fact, that he ended up head of catering at Weymouth College, where Mark Hix initially learnt his craft. Chesh later describes this as, "the best meal out I've had in a long time", which is saying something. Put all the crap about the celebrity patron-chef out of your mind, and recognise: the food at London House is unfailingly exceptional.
We've decided to pass each dish around after a taste, an approach which has costs and benefits. Of the starters, the braised pig's head croquette with quail's egg, pickled carrot and caper mayonnaise is memorably good: the croquette alternately crisp and soft and always warm, the egg perfectly runny, the rest of the dish acidic and cutting. The seared Scottish scallops are some of the best I've ever had, and come with a Waldorf salad; the gremolata-crusted yellow-fin tuna, meanwhile, comes with a translucent, golden beetroot and anchovies that have a delicious Oriental twang. Though the dish is not half as delicious, or twangy, as the crab tortellini with black radish and a pungent shellfish broth.
There are seven options for mains, and the four we try are just wonderful. The Cartmel Valley venison haunch with creamed cauliflower and braised puy lentils is warming and full of game flavour; the Norfolk chicken with butter-roasted sweet potato comes with a little fried polenta cake that is fluffy on the inside; the ray wing is meaty and succulent, and has salt-baked beetroot, Parmesan, kale and cabbage salad for company; and the Cumbrian beef has a beautiful spiced parsnip – not chilli-hot, just spicy – with a world-beating stuffed potato gnocchi. These little globules of starchy joy have braised beef cheek inside, ribbons of hot tender flesh, and would be worth the trip to Battersea all by themselves.
It's come to something when inflation in London is so severe that three courses for lunch at £28 represents a bargain. But this is the best three courses for less than £30 I've tasted in a long time, especially given the calibre of desserts. There's a nougat parfait with Yorkshire rhubarb (think the best Viennetta you've ever had); rum-and-raisin baba; chocolate tart with Jerusalem artichoke ice-cream and salted caramel (it works, trust me); and the brightest, boldest passion-fruit posset with cardamom and ginger oatcakes.
Together with a pretty reasonable wine list, that makes London House an uncomplicated delight from first mouthful to last. Ramsay's private life, and the lack thereof, have rather coloured his public forays of late; but this is a reminder that he is at base an extraordinarily competent kitchen hand who knows how to build an exquisite restaurant.
9/10
London House, 7-9 Battersea Square, London SW11, Tel: 020 7592 8545. £110 for two, with wine
Four more things I've been eating this week
Pea, wasabi & cream cheese dip
Of all the little dips M&S does, this may be the blandest. Not many calories; not much kick.
Rich Tea fingers
Biscuit of the week is the classic Rich Tea, whose malty flavour I have lately grown addicted to all over again.
Tandoori prawns
It's expensive, but when politicos ask to meet in the Cinnamon Club, you can't say no. At £28, this is over-priced – and unforgettable.
Copella apple juice
I don't like apples, but I do love apple juice. Don't ask. We got some of this stuff on a bogof deal, and it didn't last long.
Join our new commenting forum
Join thought-provoking conversations, follow other Independent readers and see their replies