Royal Oak, restaurant review: Is it acceptable to go to a disgraced chef's restaurant?
Following the news that Dan Doherty was dismissed from his executive role at the Royal Oak restaurant, Ed Cumming asks if you can still respect the cooking, even if the chef doesn't respect his staff
Wednesday 06 February 2019 21:15 GMT
Comments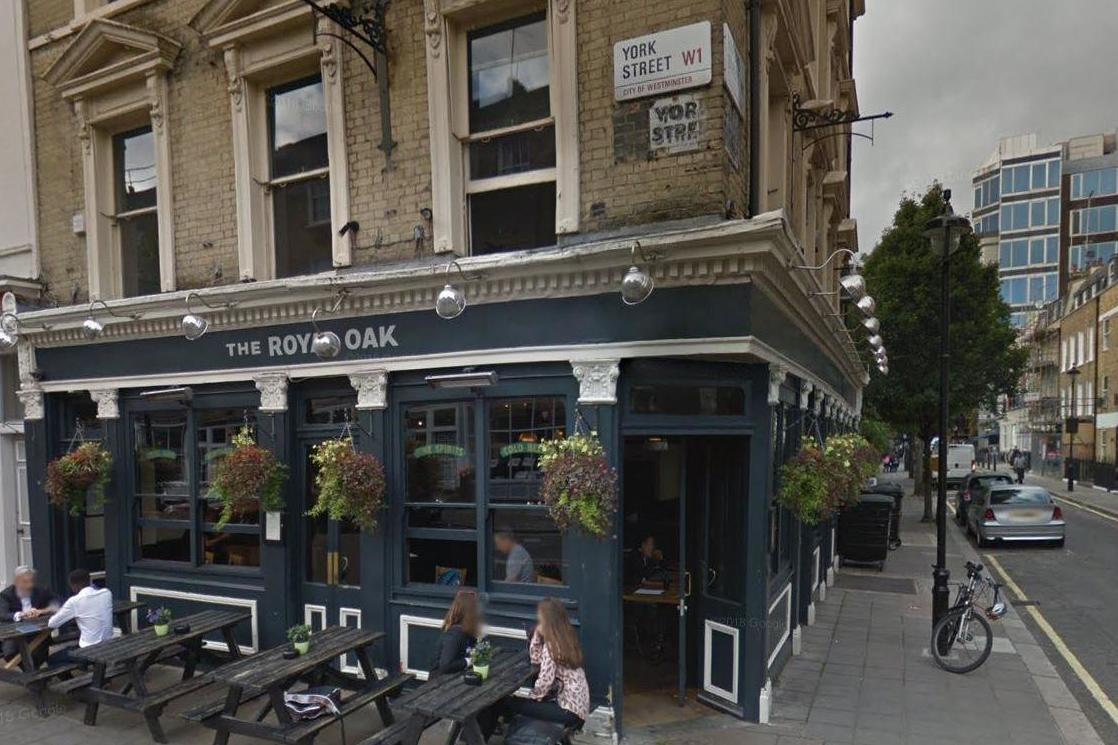 Is it ever wrong to go to a restaurant? I'm not talking lack of judgement, like going to Wagamama. I mean serious wrongness. Ethical, even. I was thinking about it last week when I read The Sunday Times story about Dan Doherty. He had been the head chef at Duck & Waffle before he moved to the Royal Oak, a pub in Marylebone whose menu he had overhauled. I'd been meaning to go.
Then this story arrived, which claimed he had sexually harassed his staff. He apparently offered young women waitressing jobs in exchange for sexual favours. Said he'd like to see his colleagues naked. You know, the kind of classy locker room talk for which chefs are well known.
The story was printed on page three of The Sunday Times with a large picture. Normally the head chef of a pub in Marylebone wouldn't warrant this kind of positioning, but Doherty also co-hosted a programme with Mary Berry, Britain's Best Home Cook.
He might as well have presented a programme with the Queen. Further to the allegations of sexual harassment, the story reported that the restaurant's owners had put Doherty on leave while they investigated what had happened.
Eventually he returned to an "executive chef" role, out of harm's way. It's fun to imagine that this involved being restrained like Magneto or Hannibal Lecter, his wandering hands safely restrained, but the reality was probably more cushy. In the meantime four female staff had "left".
Over Sunday and Monday I wondered whether it was still acceptable to go. I had heard good things about the food. Anything in Marylebone that isn't Chiltern Firehouse deserves attention. And few things send the industry running for their high horses like a colleague in a sex scandal. Christopher Hitchens wrote that whenever he saw politician being morally censorious he made a note of the name, as they were guaranteed to have their own scandal eventually. It was unedifying to see food industry people scramble online for the high ground. The restaurant business attracts many kinds of greed.
None of which to excuse Doherty's behaviour, which as described sounds pretty appalling, or his mealy-mouthed apologies on Twitter. Nor to let off the management that indulged him, apparently at the expense of female co-workers. But there are other staff involved, too. Should they suffer a drop in tips and custom because a sleazy boss was exposed?
Anyway, they had sacked him by the end of Monday. So too had a company in America he had been consulting with, and the TV programme. This week it was reported he had been booted off another future programme. A pricey nosh, all things considered. On Wednesday I decided it was safe to go for dinner. I'd been at a launch event for a book. Outside, a woman had handed out flyers accusing the author of making her his "bourgeois sex slave for two weeks in the Dordogne" a few decades ago. Why are there so many bad men in Marylebone?
The Royal Oak is an inviting corner-pub, a little way west of the High Street, just before the area starts to feel like Paddington, which is to say grim. Downstairs is reassuringly pubby, dark and woody and with Proper Pints on tap. There are a few tables downstairs, and a small dining room upstairs, where we were sent. When we rocked up it was nearly full. The scandal hadn't put off the customers, or perhaps they didn't know about it. Nobody had daubed "sex attacker" on the walls of the loo.
The menu is short and meaty. Or rather, the things that appealed most to someone who'd had a couple of Proper Pints were meaty. We ordered the richest thing at every stage. A thin merguez sausage came wrapped in filo pastry, all crunch and fire, like a battered sausage that had fallen in with a crowd of Spanish bandits. A perfectly runny egg sat in a case of nduja, a Scotch egg but only in name. Did I also get the steak tartare, flavoured with the faint umami tang of Marmite? I'm afraid so. A steak tartare is not strictly speaking "pub food", even one as rarefied at this, but in some ways it makes a lot of sense: red meat, spice, a little crunch of toast.
This is a dreadful review for vegetarians. Even worse for vegans. I'm sorry. If you want reassurance, everything was cooked with care and attention and I have no reason to suspect this wasn't true of the burrata or the beetroot or the cavalo nero. Looking back at the menu, the restaurant is meat-focused, but it was not their fault that by the time the lamb and venison mains arrived we were liverish.
The lamb was a little brown cylinder of shoulder that pulled apart under the fork, sitting in pearl barley and zhoug. I know the pie was a vindaloo but can't remember much about it, so saturated was I in meat. I'm confident we didn't send it back. The meal for two was about £70 with a couple of glasses of wine. Good value, I thought.
At the end of the meal, I asked our waitress whether they had been affected by the revelations about their former boss. She demurred, saying they were "just a pub that does great food, and we're going to keep doing that". Fair enough. It must have been a long week. As a diner, though, I'd suggest not approaching this place like a pub.
You can respect the cooking even if the chef didn't respect the staff.
Would I go again? Yes, but I'd order a vegetable
Should you go? Depends on your ethics
The Royal Oak, 74-76 York St, Marylebone, W1H 1QN; 0207 258 0222; theroyaloakmarylebone.co.uk
Join our commenting forum
Join thought-provoking conversations, follow other Independent readers and see their replies