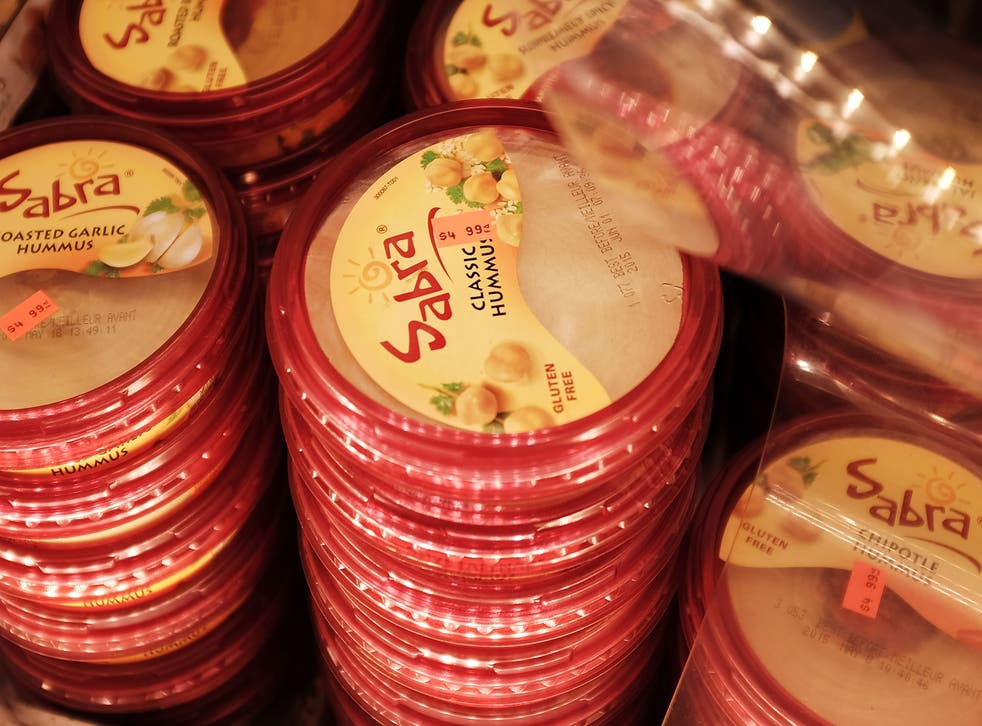 Sabra recalls more than 2,000 containers of hummus over fears of possible salmonella contamination
No other Sabra products are affected by the recall, according to the FDA
Sabra Dipping Company has announced it is issuing a voluntary recall of its Classic Hummus due to fears the product may be contaminated with Salmonella.
The Food and Drug Administration, which is working with the company on the recall, announced the safety measure in a statement released Monday, in which the agency said that Sabra has recalled approximately 2,100 tubs of its 10 oz classic hummus. 
According to the FDA, the possibility of Salmonella contamination was discovered during a routine screen of a single tub of hummus by the FDA. 
In the statement, the FDA said that the recall is limited to one SKU [stock-keeping unit] of Sabra's classic hummus, which was produced on Friday 10 February 2021. 
The product, which was distributed to 16 states, has a "Best Before" date of 26 April, according to the FDA, which notes that it is unlikely consumers will find the hummus on shelves as it is "over halfway through its shelf life".
Read more:
The hummus was sold in Alabama, Arizona, Arkansas, California, Florida, Indiana, Mississippi, Maine, Missouri, Nebraska, North Carolina, New Jersey, Utah, Virginia, Washington and Wisconsin.
As of now, the agency said that there have been no illnesses or consumer complaints in connection with the recall, and that the 10 oz Classic Hummus is the only Sabra product affected by the recall.
Customers who have purchased the specific product have been encouraged to return it to the place of purchase or visit Sabra's website for reimbursement.
People who consume food with Salmonella can develop salmonellosis, which can lead to symptoms such as "diarrhea, abdominal cramps, and fever within 12 to 72 hours after eating a contaminated product," according to the FDA. 
While most people will recover without treatment, ingestion of Salmonella can require hospitalisation in rare circumstances, with the FDA noting that older adults aged 65 and older, infants, and people with weakened immune systems are more at risk of developing a severe illness from Salmonella.
The voluntary recall comes after Sabra previously recalled 57 varieties of its hummus in 2016 due to possible listeria contamination. The products were recalled after listeria monocytogenes were found at the plant where the hummus was produced, with the FDA noting at the time that bacteria had not been found in products that had been tested, according to CNN.
You can find more information about the recall here.
Join our new commenting forum
Join thought-provoking conversations, follow other Independent readers and see their replies