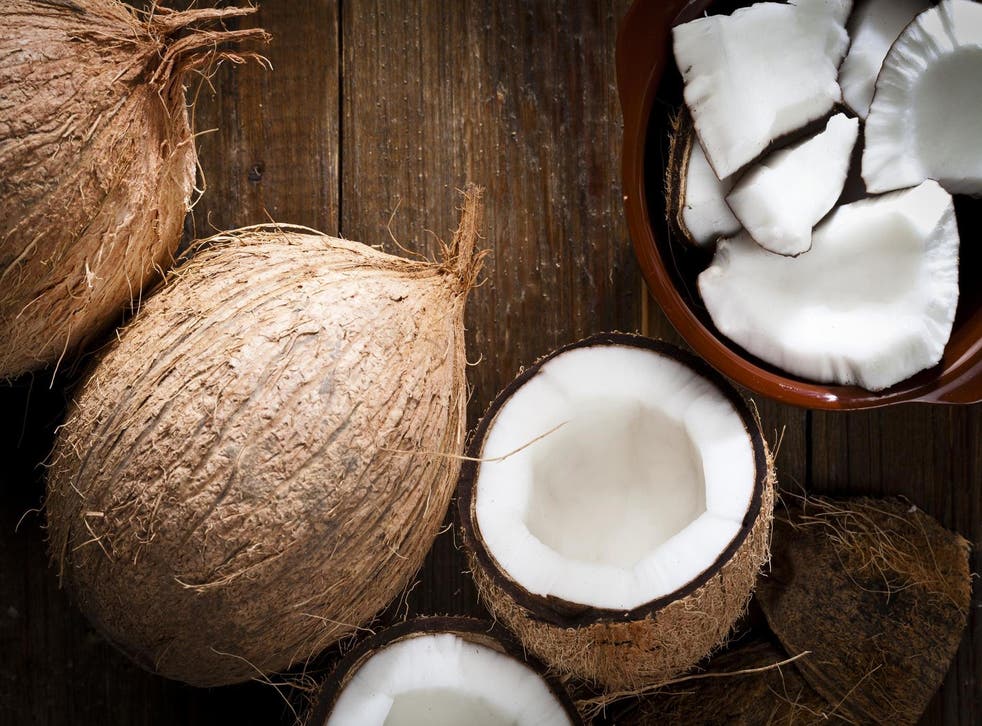 Sainsbury's angers shoppers for selling 'organic' coconuts in plastic packaging
'Totally unnecessary'
Olivia Petter
Tuesday 09 January 2018 16:49 Comments
Shoppers have criticised Sainsbury's for selling a third party brand of "organic" coconuts in plastic packaging.
Disgruntled customers took to social media to express their contempt for the supermarket giant's endorsement of what they deemed to be a "100 per cent unnecessary" use of plastic.
While the product is not from Sainsbury's own product line, shoppers maintained that by selling the plastic-encased coconuts they are subsequently endorsing its packaging.
However, the brand behind the coconuts insist that their products are packaged in recyclable materials.
"How do you get away with calling this 'organic'?" wrote one person on Twitter.
Tweeting alongside a screengrab from aboutorganics.co.uk, which outlines advice on the labelling and packaging of organic foods, they added:
"How is replacing a coconut's perfectly good shell with unsustainable plastic wrapping, a single-use plastic straw & cardboard 'striving to avoid all unnecessary packaging?'".
They continued to point out a recent study which found that coconuts stay fresher for longer when stored in a natural, and plastic-free, state.
"How long has this ridiculousness been going on?!" another shocked customer added.
"Totally unnecessary - particularly as coconuts come in their own rather sturdy packaging! A perfect example of #pointlessplastics".
Some proceeded to poke fun at the "organic" coconuts, which are grown in Thailand and produced by a brand called Genuine Coconut.
"If only coconuts came in there own protective outer shell......ohh wait....." wrote on user.
"That is just mad. The whole idea of the ring pull and the cup is ridiculous. What next plastic zips on bananas?" added another.
In response to the complaints, Genuine Coconut clarified that their packaging is fully recyclable:
"We can assure customers we use a range of recyclable materials to keep our organic coconut water fresh," a spokesperson told The Independent.
"This includes the high-tech film on the product, which mimics its original green peel and is made of entirely recyclable materials."
Register for free to continue reading
Registration is a free and easy way to support our truly independent journalism
By registering, you will also enjoy limited access to Premium articles, exclusive newsletters, commenting, and virtual events with our leading journalists
Already have an account? sign in
Join our new commenting forum
Join thought-provoking conversations, follow other Independent readers and see their replies