Salt Bae meme chef Nusret Gökçe to open London steak restaurant
No word on where the restaurant will be based yet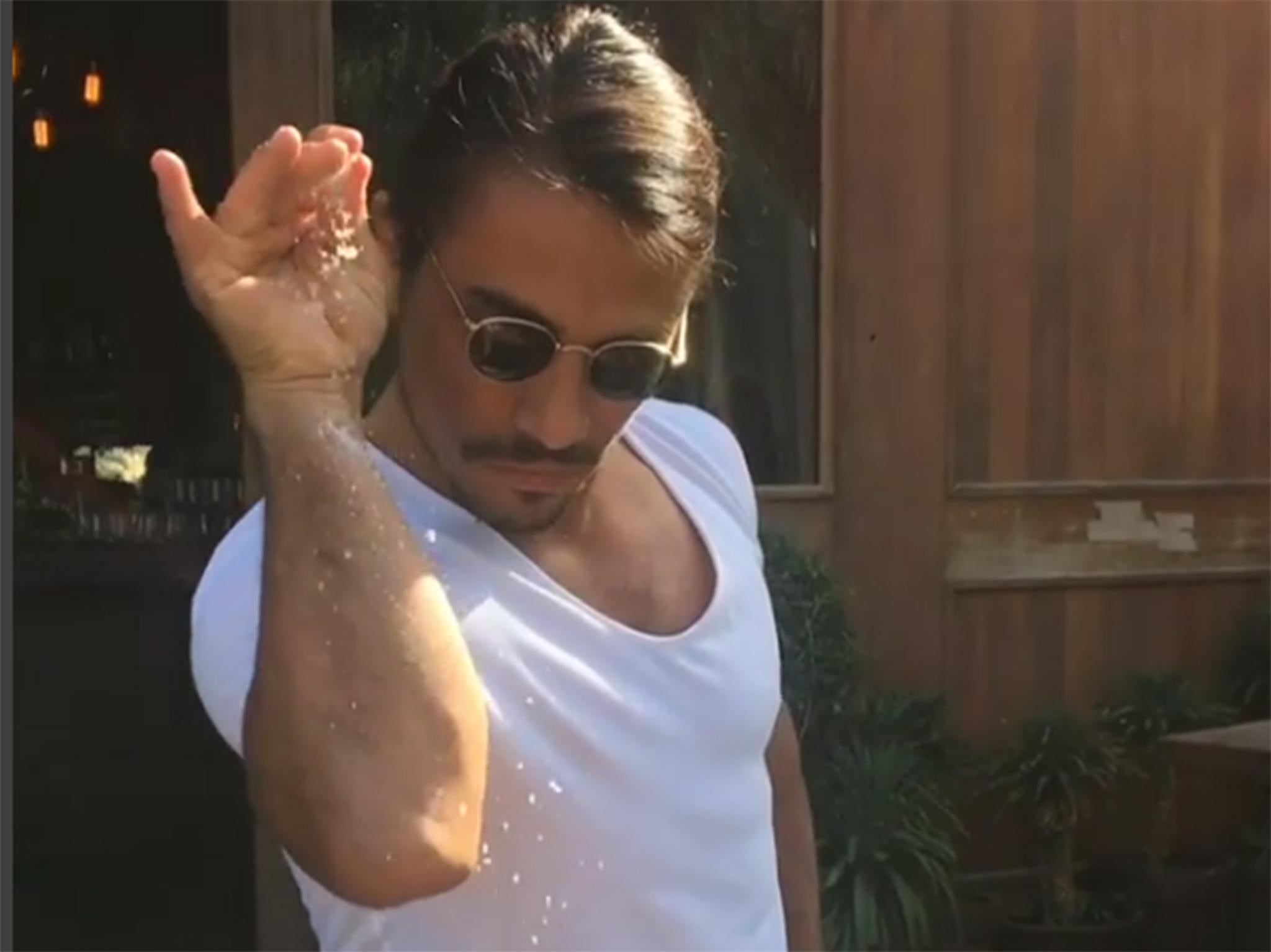 London diners, who are also partial to the odd viral meme, will no doubt be elated that Nusret Gökçe– aka 'salt bae' – is planning to open a restaurant in the UK capital.
Amid the 'fake news', Donald Trump tweets and real news about alarming world events which have been flooding the internet of late, there was a break in the madness when a video of a Turkish butcher sensually and flamboyantly seasoning and slicing a steak went viral.
Gökçe was renamed 'salt bae' by the internet, used in various memes and videos on the internet, spray-painted onto a wall in Melbourne and even surfaced on a t-shirt worn by Rihanna.
Now, he is branching out and has told Turkish newspaper Hurriyet there are plans for chains of his Nusr-et grill house to open in both London and New York over the next few months.
He said he does not know much English or other foreign languages but that he "could communicate with people through meat".
He also said the salt action which has brought him this new found fame is his signature move.
Food and drink news
Show all 35
"I did not do that to show off. It is just my signature. You can think of it as a kind of final touch for a painting. It was a final touch to the meat; I was blessing the meat," he said.
And bless that meat, he did.
Join our commenting forum
Join thought-provoking conversations, follow other Independent readers and see their replies