British Sandwich Week: How the humble sandwich has stood the test of time
Ahead of British sandwich week, Julia Platt Leonard looks at the beginnings of the ultimate takeaway meal and considers why we're still obsessed with the meal between two slices of bread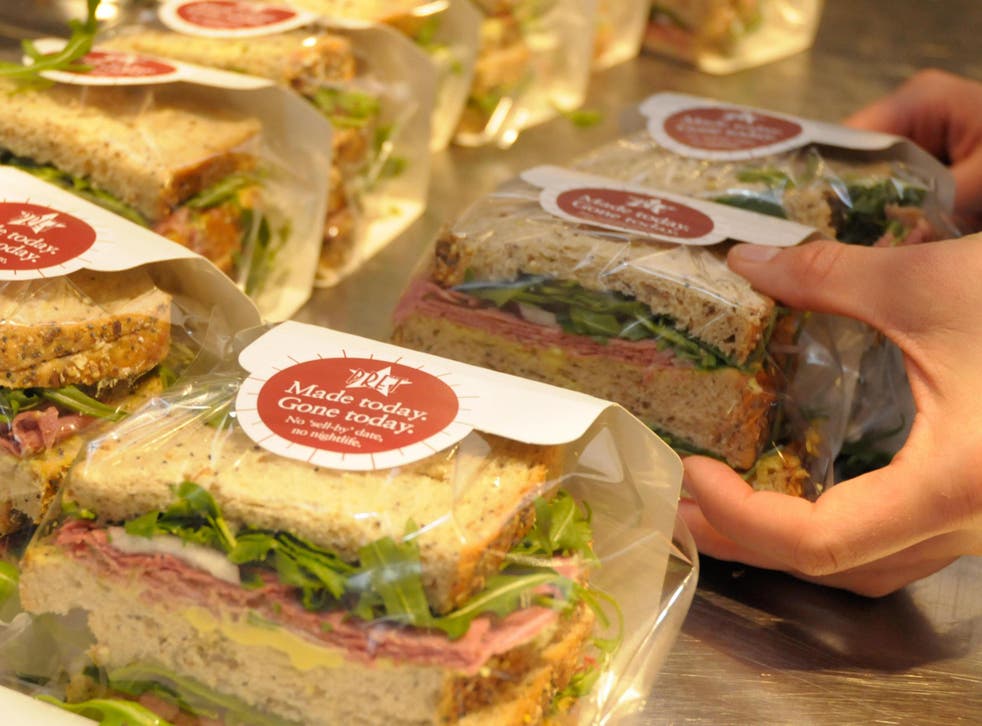 Film has the Oscars, the art world the Turner prize, and literature the Man Booker. In the world of sandwiches, it's the Sammies. Awards for sandwiches? Don't laugh. The Sammies Awards (Sammies for short) are the sandwich industry awards launched more than 20 years ago by the British Sandwich Association (BSA).
And with the British sandwich market valued at around £8bn, sandwiches are nothing to laugh at.
What's amazing is that we're seeing growth in a market that by anyone's measure could be called "mature".
Sandwiches are anything but new – we've been eating them for centuries and picking up pre-packed sandwiches since the early 1980s when Marks & Spencer came up with the smart idea to sell prepared, packaged sandwiches.
Today we take for granted that we can dash into an M&S, a Pret or Tesco, grab a sandwich and be back at work in minutes. Less than 40 years ago this was nothing short of ground breaking.
But why are sandwiches so popular? Even with the growth of other "food to go" options such as salads, we're still choosing sandwiches.
One key reason is that a sandwich is the ultimate portable food. We can – and do – literally eat them on the go. Hold a triangular wedge of sandwich in one hand, mobile in the other, and never miss a beat.
Sandwiches aren't just for lunch either – we're eating them at breakfast and dinner now too. Portability and speed are pluses but so is cost. Sandwiches are cheap, with the average price around £2.27. Of course, you can add another digit by going for something like a lobster brioche roll, full of poached lobster, spicy mayonnaise and French fries for around 10 times that cost.
But there's another reason sandwiches – whether egg salad and cress or lobster brioche – are so popular, and that's down to the fact that they're comforting. There is something reassuring about picking up your favourite sandwich and knowing it's exactly the same as it was the day, week and year before. Look at Marks & Spencer if you don't believe we're creatures of habit. What was their number one sandwich in 1981? Prawn mayonnaise. Flash forward to today? Still prawn mayonnaise.
The nine best restaurants in the world (2017)

Show all 9
Martin Wilsher, innovation manager for Central Europe at Starbucks EMEA, won the title of British Sandwich Designer of the Year in 2017. He says that around 70-80 per cent of people tend to choose from five favourite sandwiches every time they order. "But you have 20-30 per cent who are really adventurous and will try something new and different. In fact, they actually go out of their way to take their time and ponder and say, 'Oh that sounds really nice. I'm going to buy that.'"
It's a similar story for the small independents too. The Dusty Knuckle was named by the website Eater as one of London's top sandwich spots. Co-owner Rebecca Oliver says her customers' favourite is hands-down their meatball sandwich. "You try to do all these exciting things and they always want the sub sandwich, dripping with pork fat, cheese and gherkins." Another favourite is their cheese toastie. "We're real creatures of habit," she says.
Oliver knows that if you're doing something simple like a cheese toastie, there's no place to hide. The Dusty Knuckle bakes its own bread (80 per cent of its business is a wholesale bakery) and sources cheese from Neal's Yard Dairy. The end result is something more than the sum of its parts. "It's not really a sandwich, is it? It's a meal between two pieces of bread."
Wilsher agrees that relationships with suppliers is key for the mass market players too. For him, it's finding suppliers who can size up from a single batch of chutney to making 2-3 tonnes. "It's not actually hard to bring the product to life, it's actually working with the suppliers and making sure you're happy with what they're doing."
While the sandwich market is growing in the UK, it's not immune to criticism. A recent study by the University of Manchester pointed the finger at sandwiches – homemade and store bought – for their hefty carbon footprint. The BSA says the industry is working hard to reduce waste and be more environmentally friendly. They point to new initiatives such as labelling changes so that more sandwiches can be donated to charities rather than ending up on the landfill. They also say that 90 per cent of local authorities will recycle sandwich wedges – those triangular boxes we snap up.
For Martin Wilsher, he insists the competition is a friendly one ("There's no nastiness there"). In the meantime, he's busy thinking up new sandwiches. Does he ever run out of ideas? "If you think about it, you can pretty much put anything between two slices of bread or a wrap and make it work. It's whether people want to buy it."
British Sandwich Week is 18-27 May 2020; The Sammies Awards are on 2 November 2020
Register for free to continue reading
Registration is a free and easy way to support our truly independent journalism
By registering, you will also enjoy limited access to Premium articles, exclusive newsletters, commenting, and virtual events with our leading journalists
Already have an account? sign in
Register for free to continue reading
Registration is a free and easy way to support our truly independent journalism
By registering, you will also enjoy limited access to Premium articles, exclusive newsletters, commenting, and virtual events with our leading journalists
Already have an account? sign in
Join our new commenting forum
Join thought-provoking conversations, follow other Independent readers and see their replies