Drinks with sexist names banned from UK beer festival
Beverages such as Leg-Spreader and Village Bike are barred from the event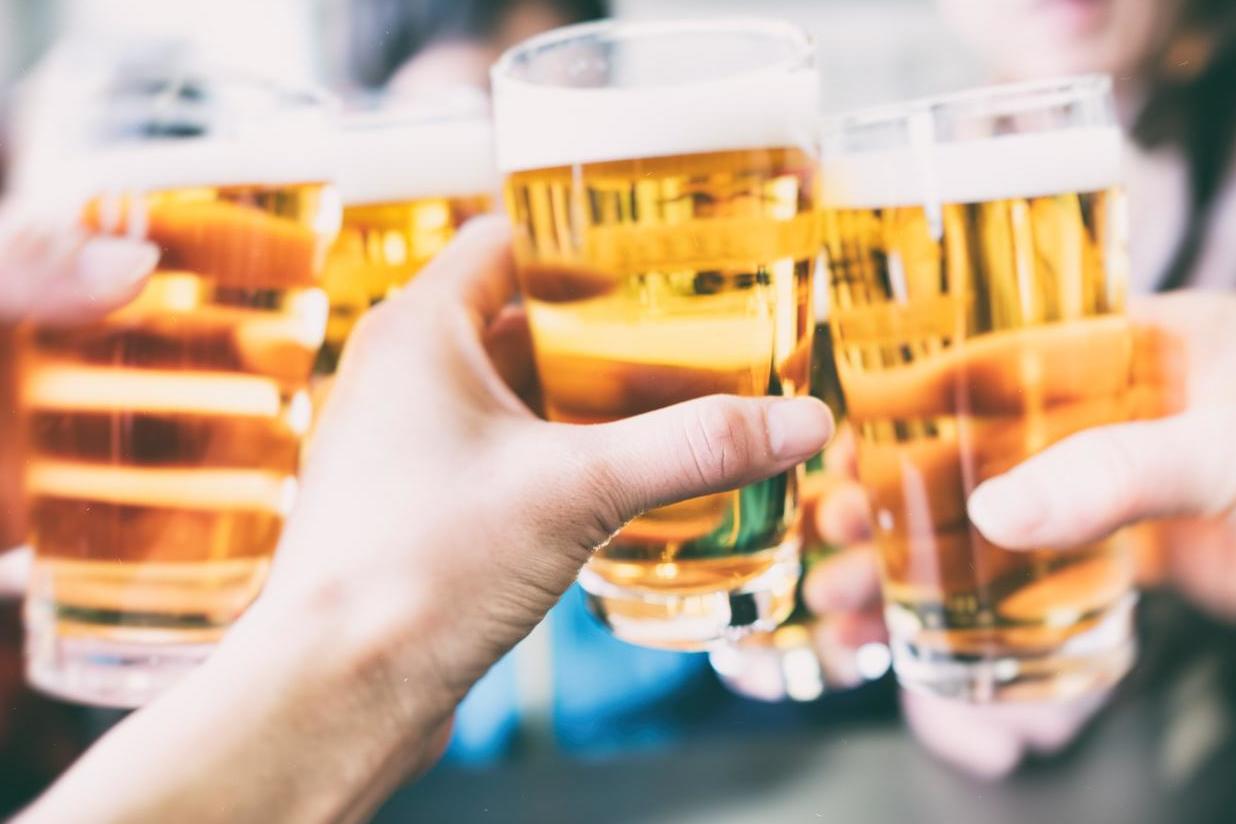 The organisers of the Great British Beer Festival, which opened on Tuesday, have announced that drinks with "sexist" names have been banned from this year's event.
For 2019, the Campaign for Real Ale (CAMRA) has prohibited the sale of a number of boozy beverages including those named Dizzy Blonde, Slack Alice, Leg-Spreader and Village Bike.
The organisation has also called time on beer pump clips and bottle labels that feature artwork of female pin-ups.
CAMRA made the decision to change the line-up of beers on offer at this year's event after a survey revealed that 68 per cent of women would be unlikely to buy a beer if they saw it advertised in a sexist way.
Abigail Newton, national organiser at CAMRA, said that each of the 1,000 beers, ciders and perries on sale at the Great British Beer Festival had been checked to ensure they adhered to CAMRA's "charter and code of conduct, which details its commitment to inclusivity and diversity".
The actors fighting against sexism in Hollywood
Show all 12
Newton added that CAMRA recognises it has an important role to play in making women feel more welcome within the beer world.
"It's hard to understand why some brewers would actively choose to alienate the vast majority of their potential customers with material likely to only appeal to a tiny and shrinking percentage," Newton said.
"We need to do more to encourage female beer drinkers, which are currently only 17 per cent of the population, despite the fact that they make up more than 50 per cent of the potential market.
"Beer is not a man's drinks or a woman's drink, it is a drink for everyone. There is a huge amount of work that needs to be done to overcome outdated stereotypes."
In addition to removing drinks with offensive names, CAMRA has also chosen to hold collections to raise money for Stonewall, a charity that campaigns for the equality of LGBT+ people, during the five-day festival at London's Olympia.
Last year, Marks & Spencer was embroiled in a sexism row for selling a Pornstar Martini drink in a can.
Feminist campaigning group Object accused the retailer of "normalising porn" on Twitter.
Alongside a photograph of the drinks on store shelves, the organisation wrote: "Marks & Spencer normalising porn.
"And if you try to complain online, the system rejects the word 'porn'. Mixed messages huh?"
The tweet amassed more than 200 likes and was flooded with comments from people who agreed.
"Repulsive. We all need to complain to M&S," one person wrote.
Support free-thinking journalism and attend Independent events
Another added: "Do you seriously think a 'porn star' is something to which your customers should be aspiring, given that the vast majority of porn involves degrading, hurting and raping young women??"
In response to the comments on social media, an M&S Spokesperson told The Independent: "Porn Star Martini is a common and popular name for a passion fruit cocktail drink. We launched it back in September and it has already become one of our most popular cocktails."
Join our commenting forum
Join thought-provoking conversations, follow other Independent readers and see their replies