Skinny prosecco: New alternative contains half sugar content of regular Italian bubbles and just 67 calories
The brand could be stocked in supermarkets as early as spring 2017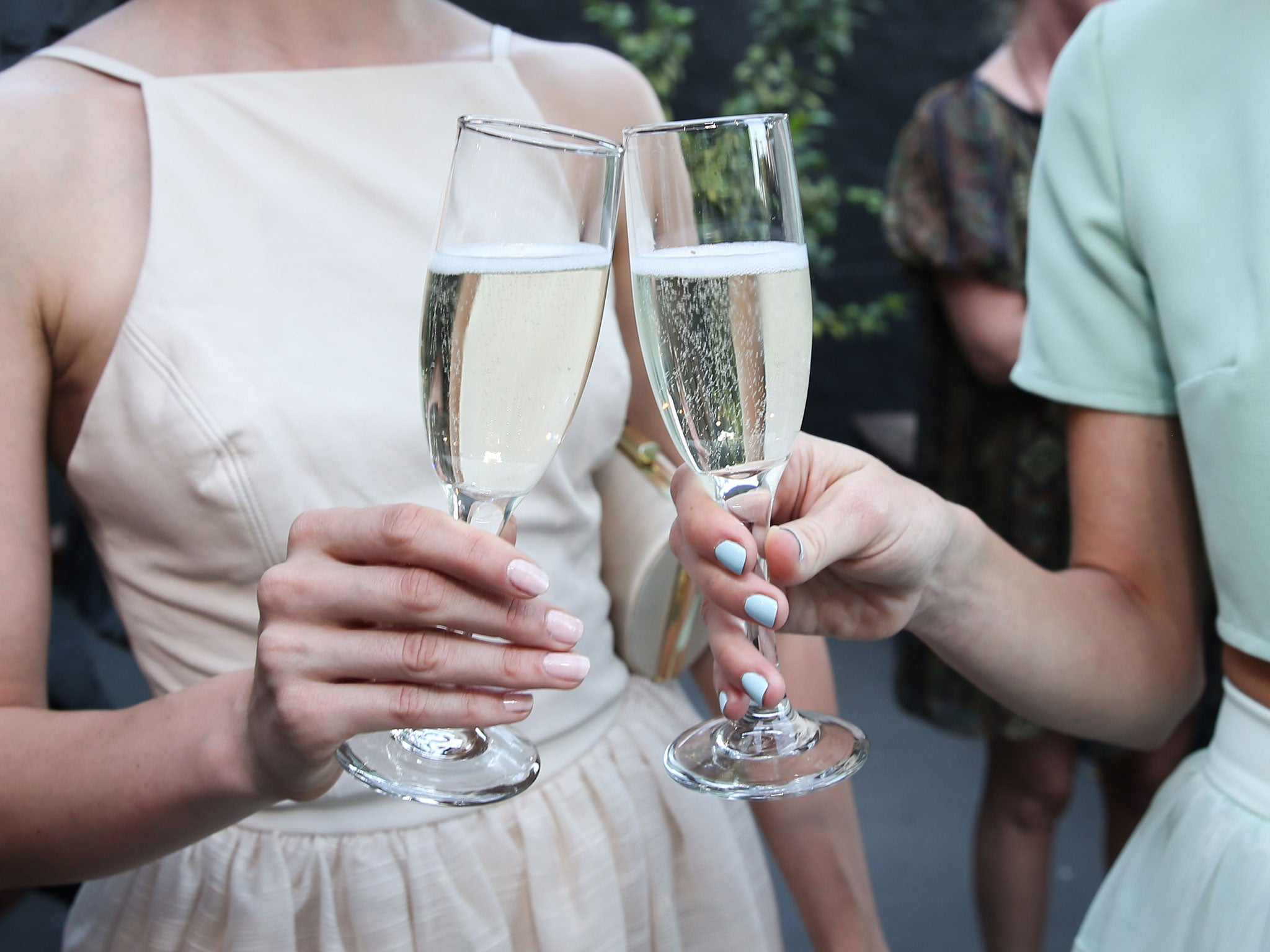 A new brand of prosecco boasting half the amount of sugar of regular brands has launched for the health-conscious alcohol consumer, containing just 67 calories a glass.
Skinny prosecco has been created by Thomson & Scott and is currently available on the menu at Zizzi restaurants across the UK, or by the bottle in Harvey Nichols, Selfridges and Brown Thomas.
The company is currently in talks with major supermarket chains to have it stocked more widely for people looking to keep an eye on their sugar intake, according to The Telegraph, and could be on shelves as early as spring next year.
The amount of sugar in food and drink and its effect on people's health is currently under scrutiny by the Government, and restaurants such as Pizza Express, Starbucks and McDonald's have reportedly been told to reduce the amount of sugar in their deserts or be prepared to make them smaller.
Typically, a glass of prosecco contains around 80 calories. It is already noted as one of the more diet-friendly alcoholic drinks, as it is contains far fewer calories than a large glass of wine (around 228 calories) or single vodka and tonic (around 97 calories).
The Skinny prosecco boasts just 67 calories per glass, and while this is a good 13 calories lower than average, the real gain is in the sugar content. The new drink claims to contain seven grams of sugar per litre, which is around half of regular proseccos, which contain between 12 and 15 grams per litre.
10 best proseccos
Show all 9
Thomson & Scott is founded by Amanda Thomson, an ex-BBC broadcaster who changed career and studied for a diploma in wine at the Le Cordon Bleu School. She was raised as a vegetarian on a no-sugar diet, and has channelled her upbringing into her business, which also produces low-sugar champagne.
Ms Thomson said her aim is "to be completely open about what we're drinking and cut sugar where it's not needed".
"We're not counting calories, but we share them for transparency," she added, stating that her mission "is for us to drink better and cleaner".
Join our commenting forum
Join thought-provoking conversations, follow other Independent readers and see their replies