Skittles lose their rainbow and go black and white to celebrate Pride
The candy's 'taste the rainbow' slogan takes on new meaning in honour of the LGBT community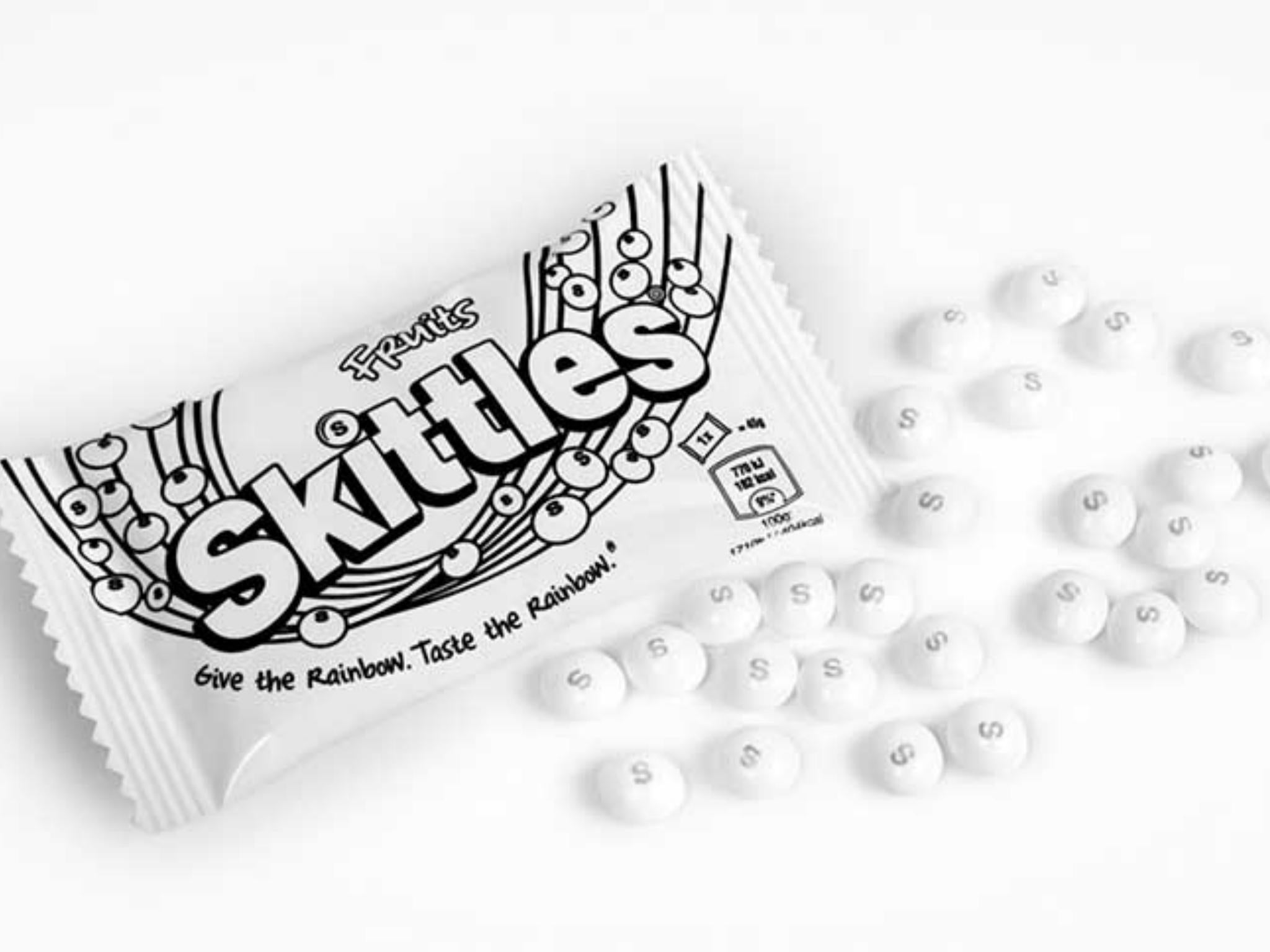 Skittles, known for thee tagline "Taste the rainbow," have made their packaging and sweets white with black writing to celebrate Pride month and honour of the LGBT community.
Several stores are displaying the brand's message: "During Pride, only one rainbow matters. So, we've given up ours to show our support".
The monochrome move is just for the month of June.
The parent company, chewing gum makers Wrigley, said that since both the LGBT community and Skittles share the rainbow as a symbol, "Skittles has again given up its rainbow colours in order for Pride's rainbow to take centre stage".
In pictures: Pride in London 2016
Show all 10
At last year's London Pride parade the company said they received a positive response to its #onerainbow social media campaign.
Wrigley also said that the monochrome campaign champions "key values for us" like diversity and inclusion.
"This campaign allows us to have great fun with our brand while also raising awareness of an important issue."
At the moment the special Skittles packets are only available at Tesco stores in the United Kingdom.
Join our commenting forum
Join thought-provoking conversations, follow other Independent readers and see their replies