On the trail of south Devon's culinary hotspots
We go in search of the fruits of south Devon, from high-end gastropubs to local vineyards and a couple in Totnes who are paving the way for plastic-free food shopping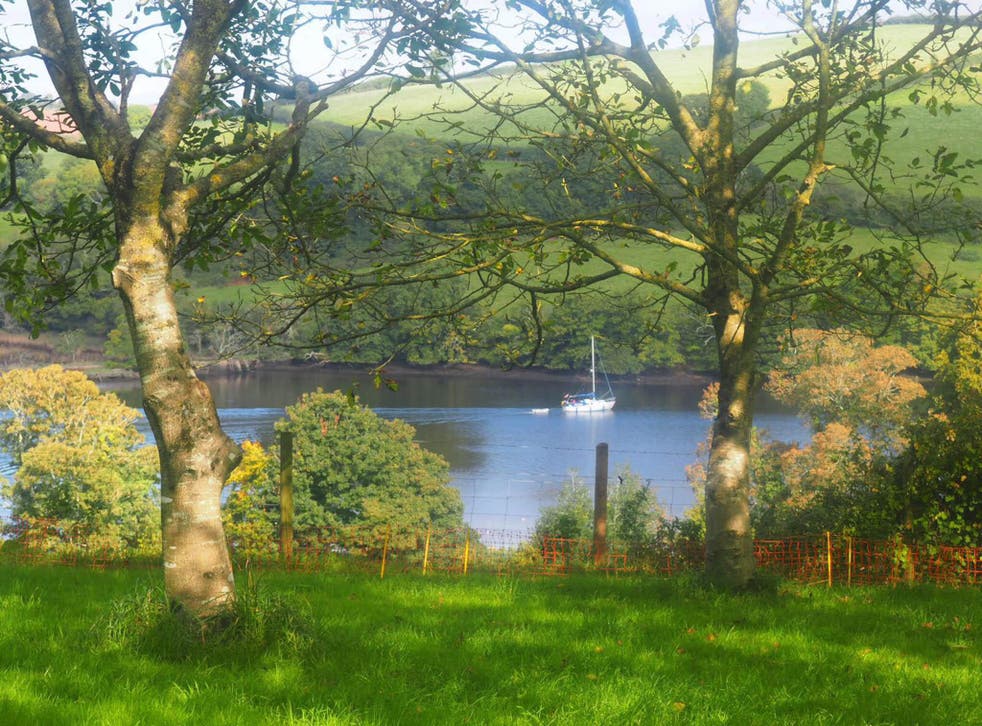 "We just Googled where the most eco-friendly place in the country was, and it was Totnes," says Nicola Eckersley, 27, who runs a zero-waste business with her husband Richard, 28.
So that was it, they upped sticks and moved from Manchester – after growing fed up with the lack of infrastructure for collecting and sufficiently dealing with recyclable waste – and moved to south Devon.
Totnes has long been known for its almost entirely independent high street, where it made headlines a few years ago by managing to keep Britain's biggest coffee giant, Costa, out of town, and instead built its own independent coffee shop empire.
The Eckersley's shop, Earth Food Love, which came to life in March 2017, claims to be the first zero-waste shop in the country.
Inside, almost every inch of the modestly sized shop is crammed with a dispenser of some sort, for everything from pulses, grains and dried fruit to detergents and bamboo toothbrushes – all free of plastic and pesticides. You'd be forgiven for thinking they had little space left, but they're planning more shelves and constantly bringing in new stock – as long as the supplying company is ethical, of course.
They're ahead of the game on the anti-plastic revolution, but since the government recently put the issue of plastic pollution at the heart of its 25-year plan, it's become front-page news with an increasing amount of well-deserved attention. They've become the pin-ups for others doing the same, from the Bulk Market in east London to other people around the country wanting to follow suit.
The idea is you take your own container – whether it's a Tupperware, tin can or reusable bag (they've even had someone using pillowcases), fill up with food, weigh and pay. There's not a plastic bag in sight, nor anything wrapped in the shiny stuff. For them, it's not about making a profit; it's about consuming food and everyday products in a way that doesn't cost the earth. It has been an undeniable success with locals and they've got plenty of loyal customers, as well as tourists wanting to see what's happening.
And the Eckersleys are not alone in Totnes in their goal of food-waste reduction. A few shops down is the Hairy Barista coffee shop, which serves up smoothies in reusable glass bottles and encourages customers to have their coffees in their own reusable cups, too.
But the area has more than just a dislike for plastic and a love of organic pulses. Totnes is under 15 minutes' drive from Sharpham Wine and Cheese. It's an award winning, family-run cheesemakers and vineyard that makes the best of the south Devon terroir.
Take a self-guided tour of the vineyards (as I did with a simple map) or join a timed tour – both take in the gorgeous views of the river Dart below which the vineyards are set around. After a short stride comes the best bit: the tasting.
For under £10, you get a flight of four wines and three cheeses to sample – all of which have won between four and six food awards. The Dart Valley Reserve white is fresh and fruity, aged in French oak, and its easy to see why it's one of their most popular: chilled on a summer's day, it's extremely drinkable.
We try the rustic cheese, a semi-hard, unpasteurised cheese made from jersey cow's milk, the classic Sharpham (my favourite), made with the same recipe since 1980 and close to brie, and the rustic cheese with the added addition of chive, garlic and herbs. And of course, you can buy the full-size wines and cheeses there. I leave with a wedge of the creamy ticklemore goats cheese (named after a street in Totnes) and a bottle of the Dart Valley Reserve, for next summer.
After stocking up, we drive the 20 miles on to the tiny village of Sparkwell, perched just on the edge of Dartmoor, for lunch at the Treby Arms.
It's a 19th-century gastropub – but in reality, it's more than this. It's widely regarded as the area's best pub by the local media and beyond. Well, that was until October (just after I visited), when the new Michelin guide was released and the Treby's star was no more. It's a great shame, especially for such a rural place where the symbol of a star gets people off the beaten track.
The loss of the star follows head chef (and former Masterchef winner) Anton Piotrowski's departure in March 2017 after six years at the helm, as he moved on to launch his own venture in Plymouth. But it still holds two (well-deserved) AA rosettes and the title of Country Dining Pub of the Year 2017.
Inside, the historic building is full of rustic charm, with a rural, country-pub feel: heavy aged beams and wonky floors, but with the added sophisticated of an a la carte and a tasting menu. And the latter is essentially a taste of Devon, where staff forage on the moor each morning for fresh herbs (we're told by the restaurant manager), local gin is used in the cocktails, the mackerel is as local as Plymouth (nine miles away), the crab comes from just over the border in Cornwall and the honey is a product of Sparkwell itself.
The new chef, Luke Fearon, has created a thoughtful, seven-course lunch menu, with highlights including the marmite and penny-bun-mushroom butter to slather on sourdough, the yeast-glazed duck breast from a farm in nearby Newton Abbot and the single-origin signature chocolate dessert – if you can manage it, that is.
The Treby Arms is quite literally down the road from Boringdon Hall Hotel, where I'm staying. It's an Elizabethan manor whose previous patrons include Sir Walter Raleigh and Queen Elizabeth. But it most recently had a £5m overhaul with the addition of the huge Gai spa, with numerous steam rooms and two pools. The interior of the main house is full of period features like mullion windows, reams of oak-panelled walls, huge flagstone flooring and stone archways set around heavy doors.
Dinner is served in the gallery restaurant that overlooks the hotel's great hall (where we're encouraged to have pre-dinner drinks).
Head chef Scott Paton took over in 2016 and uses classic, rich, French dishes like ox tongue and liver parfait. He gives them a modern Devonshire twist with plenty of local sourcing – an example being the Brixham crab that's served with a curried emulsion of mango and cardamom, while the cheese course has plenty from nearby, including some of Sharpham's offerings.
A weekend isn't really enough to see everything south Devon has to offer, from its famous distillery in Salcombe to Riverford's field kitchen organic restaurant, which are just some of the other noteworthy places to visit. It's best seen by car to find little-known gems, down country roads through picturesque villages and along sweeping coastlines. I'll certainly be back in the spring to see (and taste) more of it.
Register for free to continue reading
Registration is a free and easy way to support our truly independent journalism
By registering, you will also enjoy limited access to Premium articles, exclusive newsletters, commenting, and virtual events with our leading journalists
Already have an account? sign in
Register for free to continue reading
Registration is a free and easy way to support our truly independent journalism
By registering, you will also enjoy limited access to Premium articles, exclusive newsletters, commenting, and virtual events with our leading journalists
Already have an account? sign in
Join our new commenting forum
Join thought-provoking conversations, follow other Independent readers and see their replies