From soy to oat, plant-based milks are more popular than ever in Britain
Number of people using plant-based milk on the rise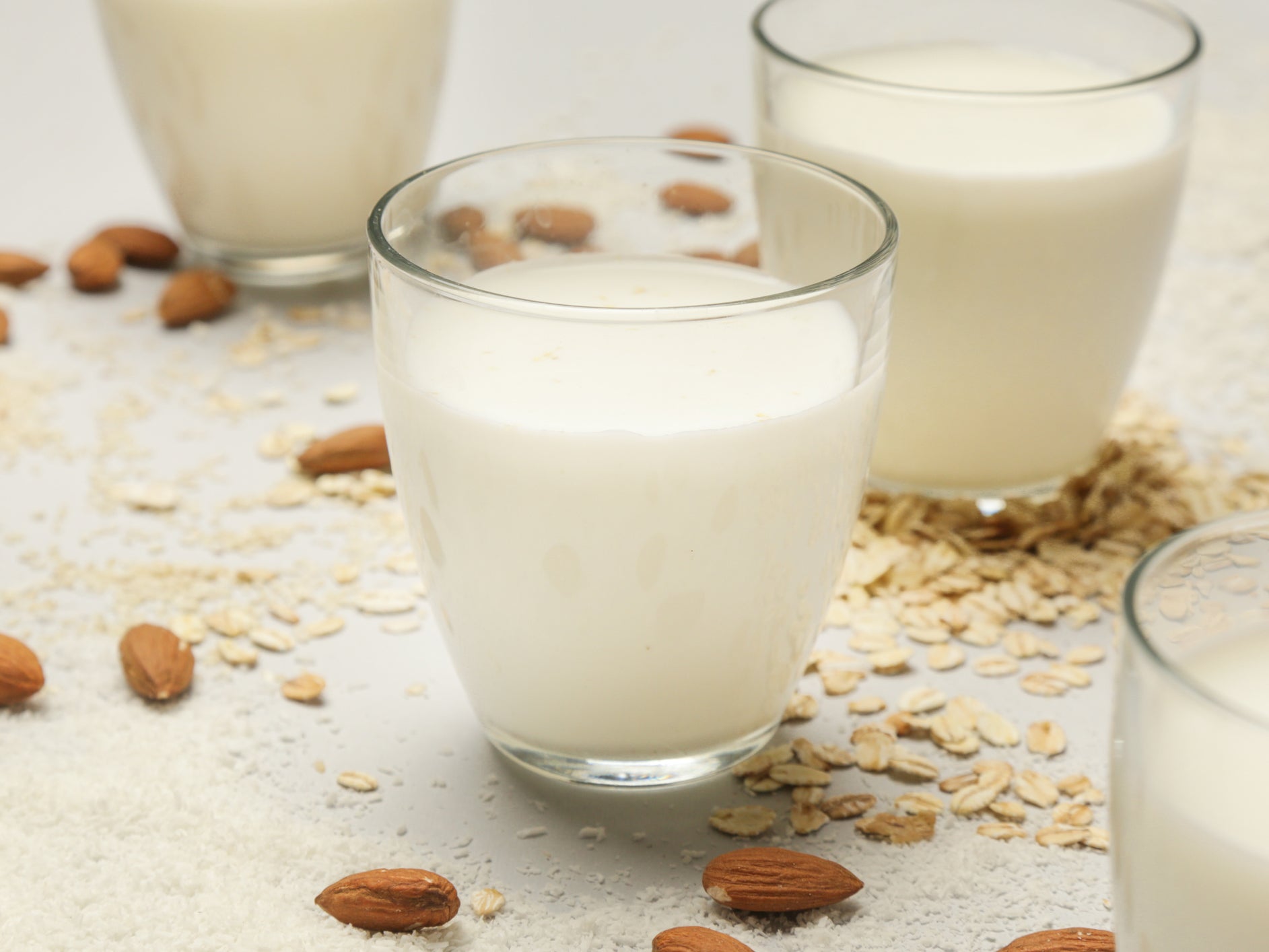 A quarter of Britons are opting to use plant-based alternatives to milk, a new study has found.
Global research company Mintel carried out research to determine whether or not plant-based milks are increasing in popularity in the UK.
According to the study, which was carried out in February, 23 per cent of Brits opt for plant-based alternatives over dairy milk, preferring to consume milks such as almond, soy and pea.
This marked an increase from the same period the previous year, during which 19 per cent of the population expressed a preference for plant-based milks.
Mintel conducted its research by conducting a survey of 2,000 internet users aged 16 and over.
The company discovered that more than a quarter of the women that they prefer consuming plant-based milks, in addition to a third of 16 to 24 year olds.
Furthermore, a fifth of Brits say that they believe nut milks add more flavour to their drinks than cow's milk.
While plant-based milks are evidently increasing in popularity, they are still not nearly as widely-used as dairy milk.
According to Mintel, plant-based milks accounted for only four per cent of volume sales and eight per cent of value sales of white milk in 2018.
Furthermore, not all those who consume plant-based milks use them for cooking or in hot beverages.
Only a quarter of those who purchase plant-based milks said that they use them while cooking, while 42 per cent stated that they use the milks in hot drinks.
Emma Clifford, associate director of restaurant guide UK Food and Drink, says the rising intake of plant-based milks is indicative of a "much wider plant-based movement".
"Plant-based milk alternatives continue to make further inroads into the mainstream," Clifford states.
The food expert adds that increased focus on plant-based foods has been "driven by concerns around health, ethics and the environment".
Support free-thinking journalism and attend Independent events
Earlier this year, the NHS's Healthy Start voucher scheme was branded "discriminatory" by a vegan organisation for failing to include plant-based milks and vitamins.
The Vegan Society addressed a letter to the NHS, which read: "The convictions of vegans come within the protection of the law and, on the face of it, it appears that the Healthy Start voucher scheme could be inadvertently discriminatory.
"It is important for everyone to eat calcium-rich foods daily and fortified plant-based milk plays an important role in vegan nutrition."
Click here to discover nine of the best vegan milks on the market.
Join our commenting forum
Join thought-provoking conversations, follow other Independent readers and see their replies