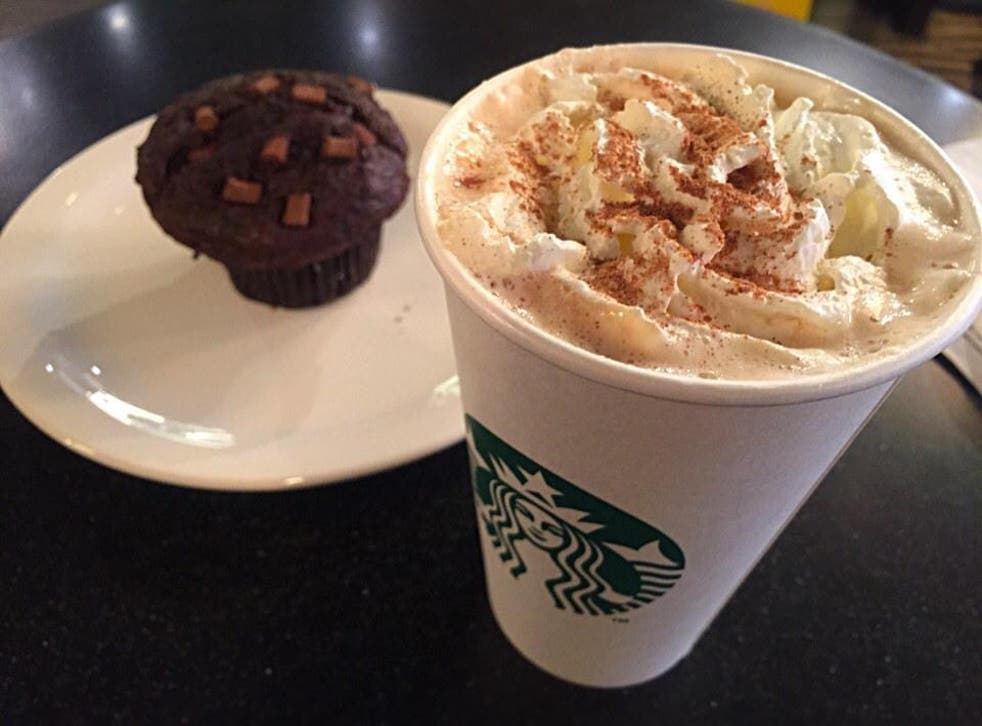 Starbucks baristas create pumpkin spice latte support groups to survive the season
The basic (and best) drink of autumn is soon to return
The Pumpkin spice latte is, arguably, Starbucks' best loved and most famous drink.
It has become something of a cult item and people absolutely love it, counting down the days until it returns to the menu every autumn.
Do you know who doesn't love pumpkin spice latte (PSL) season though? Starbucks baristas. So much so that they've created support groups to see them through the period.
It may only be August, by Starbucks stores are gearing up for the PSL rush, and the flavoured syrup has hit the coffee shop's store rooms, as someone in the Reddit forum for Starbucks employees pointed out.
"August 11th, 2017 1:09pm EST Pumpkin spice logged and confirmed. Halloween is 81 days away, Thanksgiving is 104. Why is this here so early…" one person commented.
Many people flock to Starbucks for the drink, making it a hectic time of year for employees, who are supporting each other through the autumn months on Reddit.
For many, the PSL is an iconic symbol of autumn, and its popularity has been boosted by the many Instagram posts in which it features every year.
However the baristas have revealed that many people have already been asking for drinks from the autumn menu, even though it hasn't launched yet.
"It's still hitting 105 here and you already want the fall stuff? Can nobody wait until September anymore? Like damn!" one person said.
"I had two different people ask for pumpkin spice yesterday. It's barely August, you animals. Stop," added another.
But not all of the Starbucks baristas are dreading its return - many pointed out that lattes are a lot easier to make than the popular frappes of summer too.
"Tbh I love seeing little teen girls coming into store with their friends getting their PSLs, taking pictures for instagram etc," one person wrote. "You live your best life boo enjoy your coffee drink don't let anyone bring you down."
Preach.
Register for free to continue reading
Registration is a free and easy way to support our truly independent journalism
By registering, you will also enjoy limited access to Premium articles, exclusive newsletters, commenting, and virtual events with our leading journalists
Already have an account? sign in
Register for free to continue reading
Registration is a free and easy way to support our truly independent journalism
By registering, you will also enjoy limited access to Premium articles, exclusive newsletters, commenting, and virtual events with our leading journalists
Already have an account? sign in
Join our new commenting forum
Join thought-provoking conversations, follow other Independent readers and see their replies