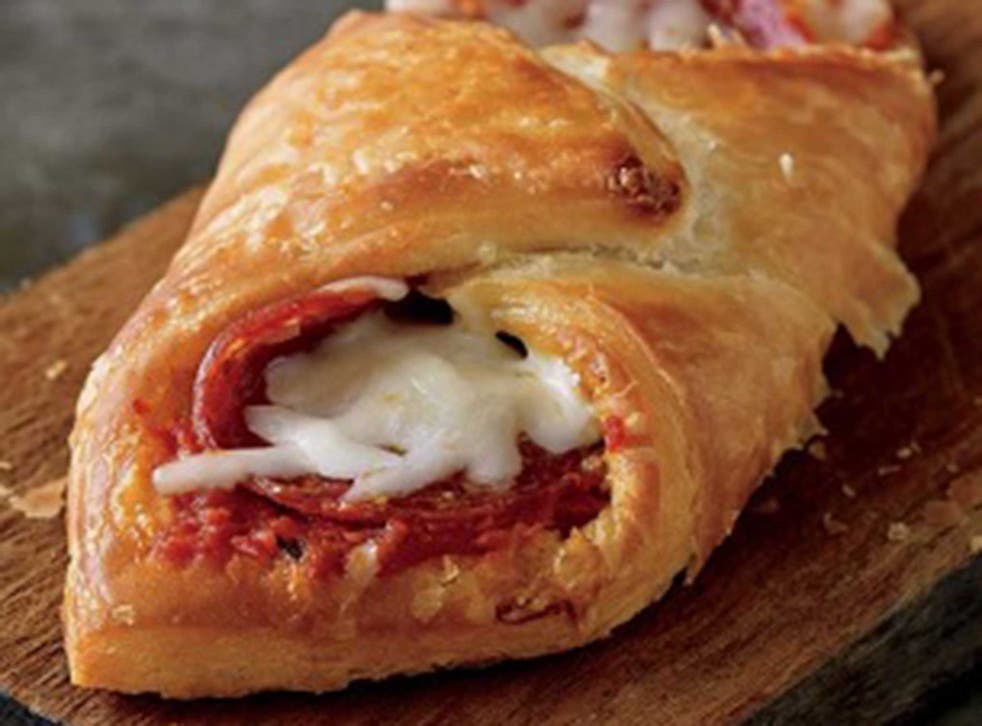 Starbucks brings out 'pizza croissant'
Global chain has only introduced the snack to its US stores
Rose Troup Buchanan Comments
Global coffee chain Starbucks have brought out a 'pizza croissant', following in the footsteps of the grand cross-over tradition that brought us cronoughts.
The Volpi Pepperoni and Tomato 'foldover' contains all the ingredients found in a pepperoni pizza (pepperoni, tomato, cheese for anyone living under a rock) wrapped in puff pastry.
Social media users have – predictably – enjoyed the snack, quickly labelled the pizza croissant, with some going so far as to call it "a dream".
But before you get too excited, the savoury pastry (which weighs in at only 270 calories) isn't available in Britain yet.
Starbucks confirmed to The Independent that so far the pizza croissant is only available in the US.
The strangest food hybrids

Show all 6
But in any case, should the 'pizza croissant' doesn't sound like your thing, don't worry: there will also be a sliced ham with melted Swiss cheese pastry, as well as one with spinach.
Register for free to continue reading
Registration is a free and easy way to support our truly independent journalism
By registering, you will also enjoy limited access to Premium articles, exclusive newsletters, commenting, and virtual events with our leading journalists
Already have an account? sign in
Join our new commenting forum
Join thought-provoking conversations, follow other Independent readers and see their replies