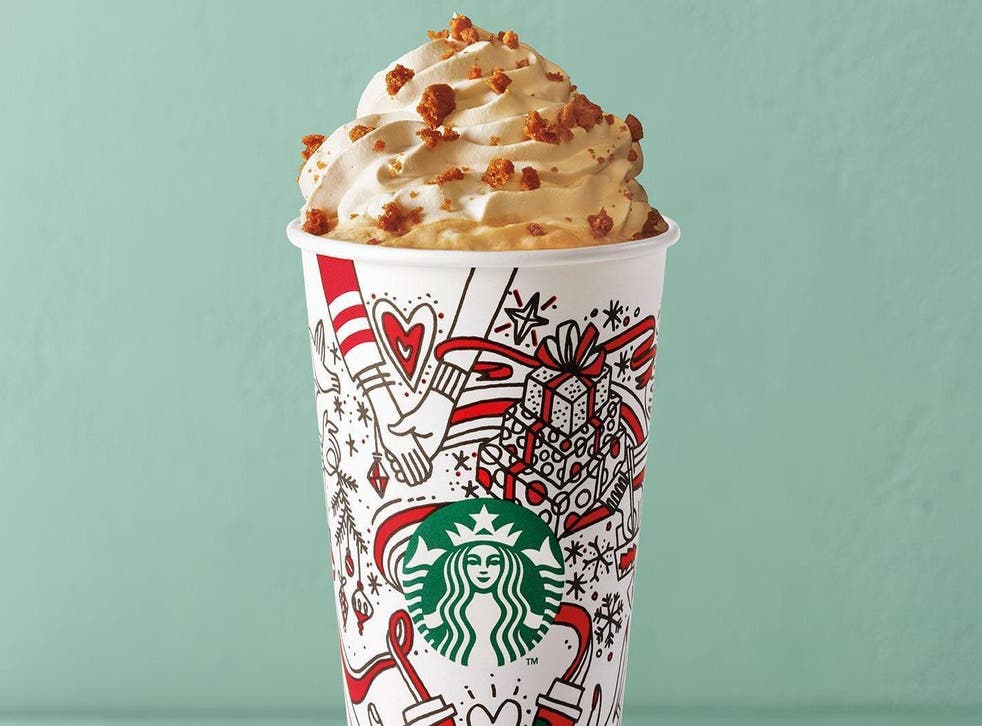 The Starbucks Christmas drinks that contain as much sugar as six doughnuts
Maybe don't go for the venti too often
Starbucks has come under fire for the amount of sugar some of their festive drinks contain.
The drink with the highest sugar content is a grande gingerbread coffee frappuccino with skimmed milk, which comes in at 68.7 grams of sugar.
This is swiftly followed by the grande toffee nut frappuccino, also with skimmed milk, which has 68.4 grams of the sweet stuff.
To put this into perspective, an original glazed doughnut from Krispy Kreme contains 12.6 grams of sugar.
So one of these festive frappuccinos contain as much sugar as nearly six doughnuts.
The government recommends adults consume no more than 30g a day.
Other highly sugary drinks on the festive menu include the venti eggnog latte (56.3g), grande toffee crunch frappuccino (54.3g), venti fudge hot chocolate (53.8g), venti gingerbread latte (49.1g) and venti toffee nut latte (48.4g).
Of course, these are the largest sized drinks: Grande and venti are the chain's biggest sizes for cold and hot drinks respectively.
And whilst you may choose skimmed milk to cut back on fat, it could actually result in nearly a gram more sugar in your beverage, according to the Starbucks nutritional info.
They're not the only high street coffee chain with particularly sugary Christmas drinks though - Costa's black forest frostino contains 67.7g of sugar, their billionaire frostino contains 66.8g and their medio mint hot chocolate comes in at 48.2 grams.
Lucy Jones, of the British Dietetic Association, told The Sun: "Festive coffee drinks can seem a harmless choice compared to a mince pie.
"But regular consumption could have big implications for waistlines, teeth and chronic disease."
Simon Redfern, vice president, public affairs for Starbucks Europe, Middle East and Africa told The Independent: "We have a festive drink to suit every taste and occasion, and we have been reducing sugar in our recipes without compromising on taste. There are easy ways to customise Starbucks drinks to reduce sugar and calories.
"Ask to hold the whipped cream, drizzle or toppings, and choose a sugar-free syrup. All of our drinks are served using semi-skimmed milk, but you can also choose from dairy alternatives."
Most high street coffee chains offer sugar-free syrups for adding to coffee and hot chocolates, but these contain artificial sweeteners instead.
It's unlikely you'd scoff six doughnuts in one sitting, so it might be worth bearing that in mind next time you grab your daily coffee fix.
Of course, the occasional sugary drink isn't going to affect your health too drastically, but knowing how sugary some of the drinks are may make consumers think twice about how regularly they indulge.
The Independent has contacted Costa for comment.
Join our new commenting forum
Join thought-provoking conversations, follow other Independent readers and see their replies