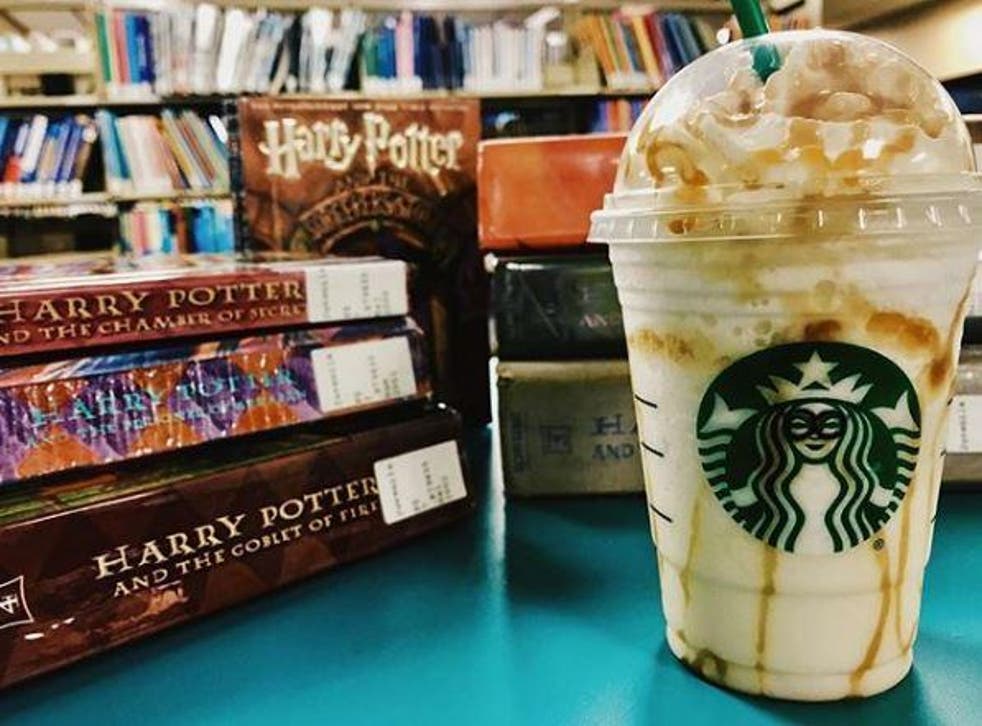 How to order Starbucks' secret Harry Potter drinks
The Chamber of Secrets has been opened.
Well, the chamber of Starbucks secrets, anyway.
With the coffee behemoth's Christmas drinks about to come to an end for another year (RIP eggnog latte), you may be in mourning for your favourite sugar-laden caffeinated beverage.
But don't start cursing just yet - fill the void with secret Harry Potter themed drinks.
We may never get to know exactly what butterbeer tastes like, but there are a few ways you can order something pretty close to what J K Rowling imagined.
Whether you're studying for your OWLs or practicing conjuring up your patronus, why not do so over a creamy butterbeer frappuccino or a warming butterbeer latte?
Here's how to get them:
Butterbeer latte
To get your hands on a butterbeer latte, you should order a whole milk steamer with two shots of espresso, two shots of caramel syrup, three shots of toffee nut syrup and three shots of cinnamon dolce syrup.
Ask for whipped cream and caramel crumbs on top to complete the beverage.
A grande will tot up about 402 calories and 58g of sugar though, which is the equivalent of 14.5 teaspoons and almost double the UK government's recommendation that British adults consume no more than 30g of free sugars a day.
Butterbeer frappuccino
Order a Creme Frappuccino blended with three pumps of caramel syrup and three pumps of toffee nut syrup (if you've gone for a grande size).
If you want to make the drink a bit spicier, add a pump of cinnamon dolce syrup and a sprinkle of cinnamon on top.
Be warned though, the drink will clock up around 430 calories and about 66g of sugar (without the cinnamon), which is nearly as much sugar as six glazed doughnuts.
Of course, the odd sugary beverage won't do you too much damage, but probably best to save them for occasional treats. After all, Harry, Ron and Hermione didn't go to Hogsmeade every day.
Join our new commenting forum
Join thought-provoking conversations, follow other Independent readers and see their replies